In Crystal City, Gordon's Stoplight Drive-In has long been beloved for its smashed diner-style burgers. Now, St. Louis-area diners have another reason to make the trip: in late February, Gordon's opened a sister restaurant about 100 yards up the street from the 1948 establishment.
In a less than 400-square-foot building, Philly-inspired cheesesteaks take the main stage at Gordon's Cheese Steaks.
"I am a bit of a sandwich enthusiast," says manager and co-owner Chris Grass. "We did a lot of research on the cheesesteak and found the best meat, cheese and bread to put them together. It wasn't like we just woke up one day and knew what the menu looked like."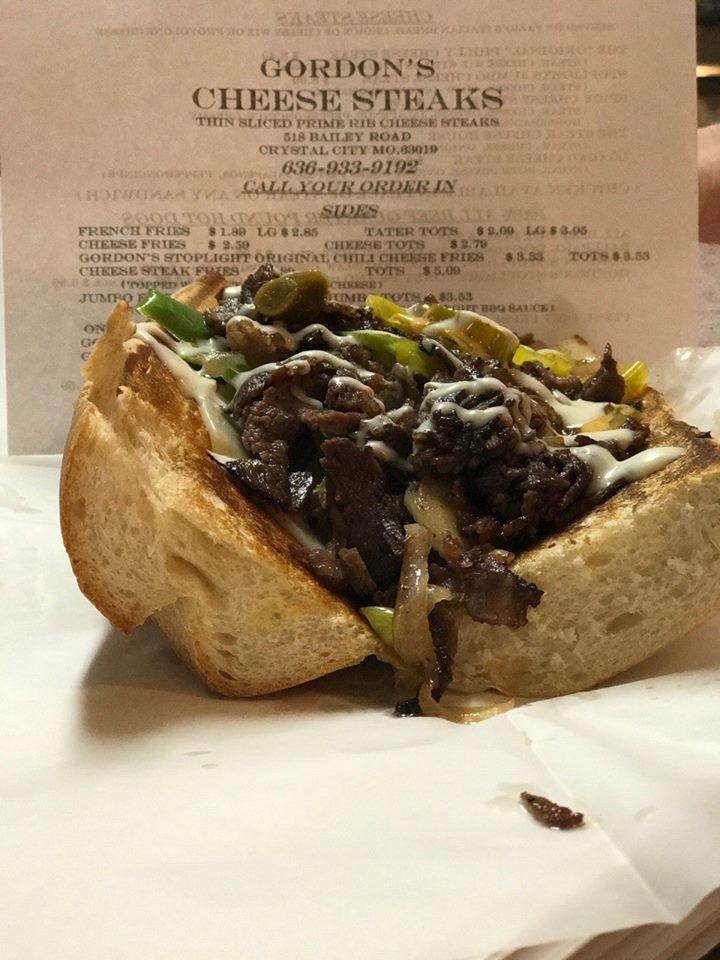 The take-out restaurant's top seller is the "Original" Philly Cheesesteak with steak, onions and Cheez Whiz. A close second is the Loaded Cheesesteak, which includes steak, provolone, Cheez Whiz, onions, green pepper, jalapeños and pepperoncini. The sandwiches feature bread from St. Louis' Fazio's Bakery.
"No one is making a sandwich like this in Crystal City," Grass says. "The first three weeks we were open we sold out by 2pm. One woman tried one of our cheesesteaks for the first time and said it 'tasted like heaven.'"
There is no seating inside the tiny building, so customers either call in orders ahead of time for take-out or eat their cheesesteaks in their cars.
"When we have the meat cooking and we are getting the sandwiches together, the smell in the parking lot is amazing," Grass says. "It's neat to see so many people hanging out."
Gordon's Cheese Steaks is open Monday through Saturday from 11am to 4pm, or until sold out. Pick-up orders can be reserved by calling 636.933.9192
Gordon's Cheese Steaks, 518 Bailey Road, Crystal City, Missouri