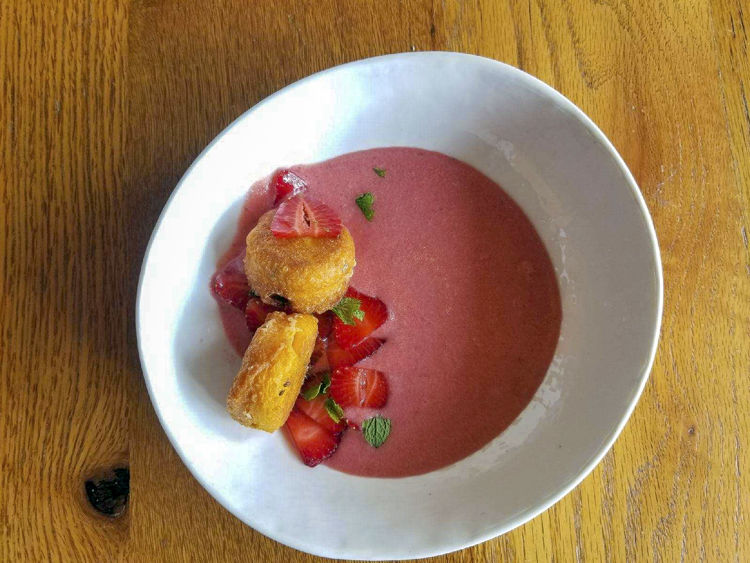 It's officially strawberry season.
This weekend, Belleville, Illinois' Eckert's Farms plans to kick off its 50th strawberry season with a strawberry festival on Sat., May 19. Festivals will be held from 10am to 5pm on weekends in May as well as Memorial Day, and guests can also pick their own strawberries at Eckert's from 9am to 6pm.
"The cool spring has delayed our bloom, but with the warm weather we are experiencing now, we are playing catch up," Eckert's Farms president Chris Eckert said in a release. "All in all, we are expecting to have a very big crop of high quality strawberries this year. The berries are really enjoying the weather now."
You can also get a taste of fresh Eckert's strawberries all throughout St. Louis this weekend: Eckert's has teamed up with 50 different local restaurants, bakeries, bars and specialty shops to showcase strawberries in specials available from Fri., May 18 through Sun., May 20. Specials range from strawberry soup at Mike Randolph's Público in the Delmar Loop to strawberry-white wine spritzers at Bootleggin' BBQ in Downtown West to strawberry pastries at Pint Size Bakery in Lindenwood Park. 
Here's a full list of spots offering strawberry specials from Fri., May through Sun., May 20. (Additional specials will be announced throughout the month; check the hashtag #STLStrawberries)
Alton, Illinois
Belleville, Illinois
Edwardsville, Illinois
Clayton, Missouri
Crestwood, Missouri
Maplewood, Missouri
University City, Missouri
Webster Groves, Missouri