Piccione Pastry plans to close its doors next month, but not before one last hurrah.
The Delmar Loop bakery, known for cannoli, tiramisu and other Italian pastries, will close for good on Sun., Sept. 22. Leading up to that date, Piccione will celebrate its seven years of business with a "farewell tour" featuring seven weeks of specials.
Starting this week, one of Piccione's signature items will be featured for a special price at the bakery. When the week wraps up, the item will be taken off the menu. Fittingly, it all leads up to a week of Piccione's most beloved treats: cannoli.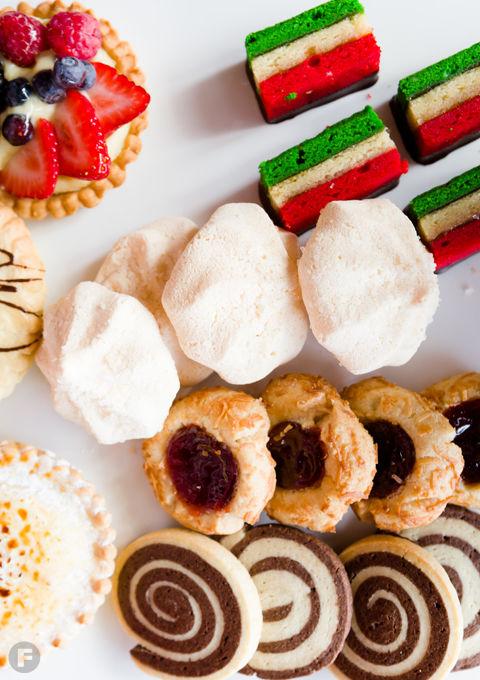 The schedule includes the following specials:
Aug. 6 to 11: Gooey butter cake for $2 (regularly $2.75)
Aug. 13 to 18: Napoleon for $4 (regularly $4.95)
Aug. 20 to 25: Cheesecake for $3 (regularly $4.25)
Aug. 27 to Sept. 1: Fruit tarts for $4 (regularly $4.85)
Sept. 3 to 8: Tiramisu for $4 (regularly $4.85; vegan $5.15)
Sept. 10 to 15: Cassata cake for $3 (regularly $4.75)
Sept. 17 to 22: Cannoli for $2 (regularly $4)
During this time, a few staple items will continue to be available, including pasticiotti, flourless chocolate torte, Italian pound cake, rum baba, gelato, 80 Proof Cakes and all cookies. Piccione will also continue to serve breakfast, brunch and coffee from Kaldi's Coffee Roasting Co.
Fans of Piccone's treats can rest assured that a few favorite items will live on through Butler's Boardroom, the catering division of Piccione's parent company, Butler's Pantry.
"We have truly enjoyed being a part of the Loop and a part of the Washington University community," Butler's Pantry president Richard Nix, Jr. said in a statement. "From the beginning, we wanted to create a space where we could showcase our family recipes and I am honored we have given the cannoli new fans in St. Louis! We thank you for seven incredible years and look forward to our final weeks as we celebrate some of our most popular desserts one last time."
Piccione Pastry, 6197 Delmar Ave., 314.932.1355, Delmar Loop, St. Louis, Missouri, piccionepastry.com