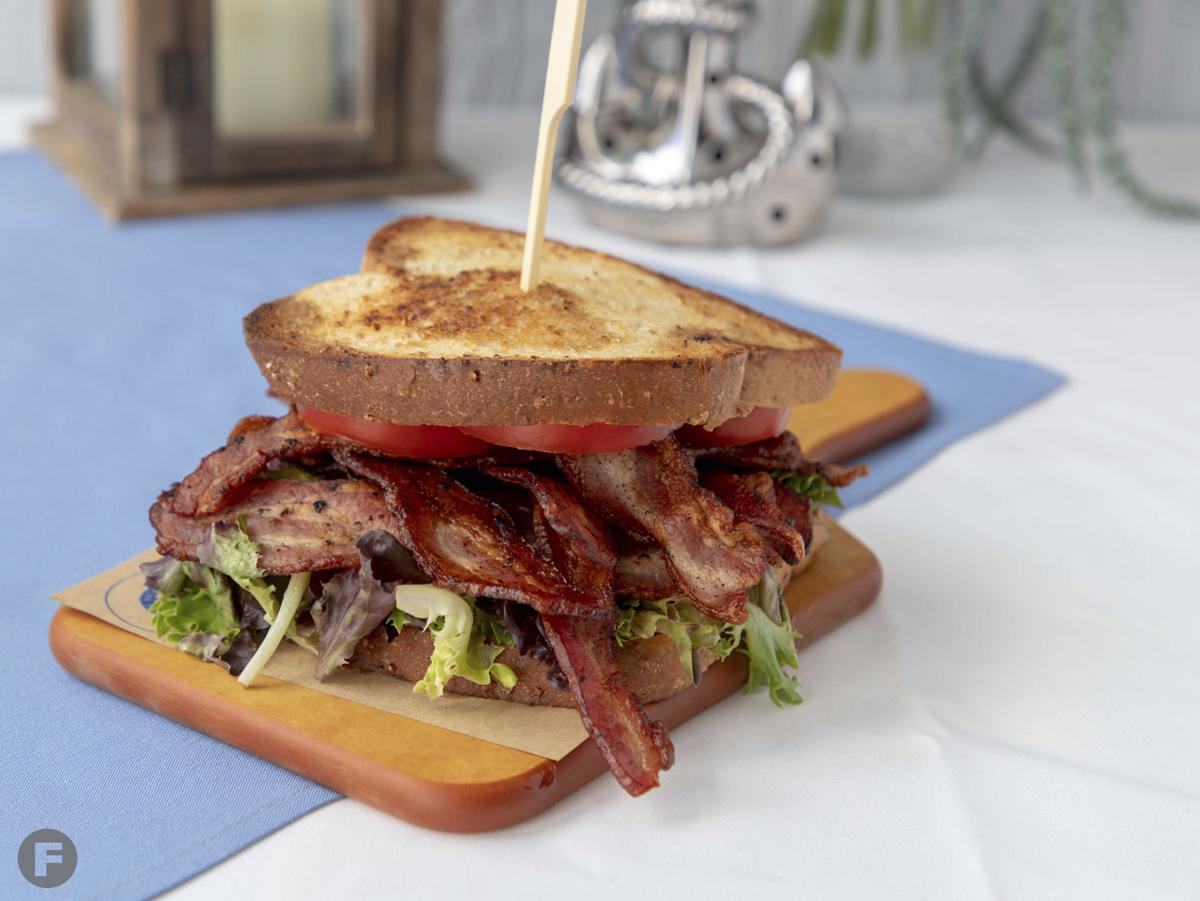 Chef Lee Gustin is on a mission to bring elevated menus to small towns. Gustin opened the first location of Blue Anchor Bistro in Warrenton, Missouri, in 2019, and he plans to debut a second location in Mexico, Missouri, on Wed., May 19.
"It's always been my goal to serve these communities," says Gustin. "I want to give what people call the 'flyover states' quality food at a reasonable price and get people excited about their historic downtown communities again."
The second location of Blue Anchor Bistro will reside in a restored, 110-year-old building, which features an event space and a loft area where diners can relax, play board games and nosh on the upscale comfort food. Gustin, who grew up in small-town Illinois, recognizes the importance of community, and he hopes locals will enjoy the lively setting and fresh, seasonal, chef-driven dishes.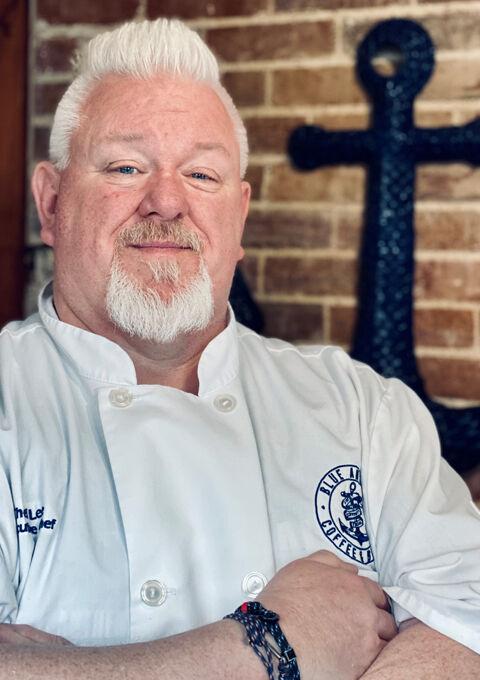 Everything on the bistro's menu is made from scratch. For a zesty lunch, try the spicy fried chicken sandwich with melty pepper Jack and tangy tomato aïoli on a pretzel bun. Or get your veggies while indulging with the Napa pizza featuring a pesto-rubbed crust topped with spring greens, tomatoes, seared chicken and vinaigrette. As Gustin gets to know the community, he'll tailor the daily specials to their palates and test out new ideas on the Sunday brunch menu.
"I can do everything from fancy, tiny food to down-home barbecue," he says. "It's all about getting to know the community and seeing what they like."
For his business Kitchen By Chef Lee, Gustin also puts his culinary education from The Restaurant School at Walnut Hill College in Philadelphia and years of high-end catering experience to use as a consultant, partnering with local kitchens and restaurants to kick-start their food programs. Most recently, he partnered with Sunflower Hill Farm in Augusta, Missouri, to design its event menu and serve as one of the venue's preferred caterers. His team also helped Railhouse Pub in Wright City, Missouri, reopen its kitchen after a temporary hiatus during the pandemic.
For Gustin, it's all about sharing his love of good food with as many people as possible, especially at the new location of Blue Anchor Bistro. "We want to be involved in [Mexico's] growth," he says. "We're excited to come in and raise the level of everyone's game."
Blue Anchor Bistro, 112 S. Washington St., Mexico, Missouri, 636.244.8244 (Warrenton location), blueanchorbistro.com