When they launched Carnivores Meats and Drinks in St. Robert, Missouri, in January 2020, Gerry Figueroa and Mariah Cade Figueroa hoped to offer a place where customers would "experience meat the way it is supposed to be appreciated." 
Although the menu is designed around steak, burgers and barbecue, the first thing to be added to the menu wasn't meat: it was jumbo jalapeño poppers. Adapted from a family game night recipe, the jumbo jalapeños are filled with a cream cheese concoction and wrapped in bacon, baked and then flash-fried with each order. "We run out of them every night, no matter how many orders we make," Cade Figueroa says. 
True to the name, though, Carnivores' main attractions are steaks, barbecue platters and hearty burgers. The Carnivore Burger (made with freshly ground sirloin), barbecue tacos and the 16-ounce sirloin are a few favorites. "Soldiers and locals shouldn't have to drive an hour to get a good, aged steak," Cade Figueroa says, referencing the nearby Fort Leonard Wood military base.
To the Figueroa family, details are key. "Just about everything we make is from scratch," Cade Figueroa says. "The french fries are hand-cut, never frozen and flash-fried when orders are placed so that they're always hot and crispy. We feel like people can really tell the difference and that's the point – we're bringing real food to real people."
The bar serves up specialty cocktails and a wide variety of different whiskeys, single-malt scotches and blended scotches. Cigars are offered for sale to pair with a glass of whiskey.
Cade Figueroa has drawn from her experiences working in a steakhouse as a teenager to perfect Carnivores' selection, including the fine-tuned process of aging meat: at Carnivores, the steaks are aged and trimmed in-house. Working with the soldiers in Fort Bliss when she was younger inspired Cade Figueroa to provide a meat-focused restaurant to serve Fort Leonard Wood. "The military population is always looking for a good steak and a glass of whiskey," she says.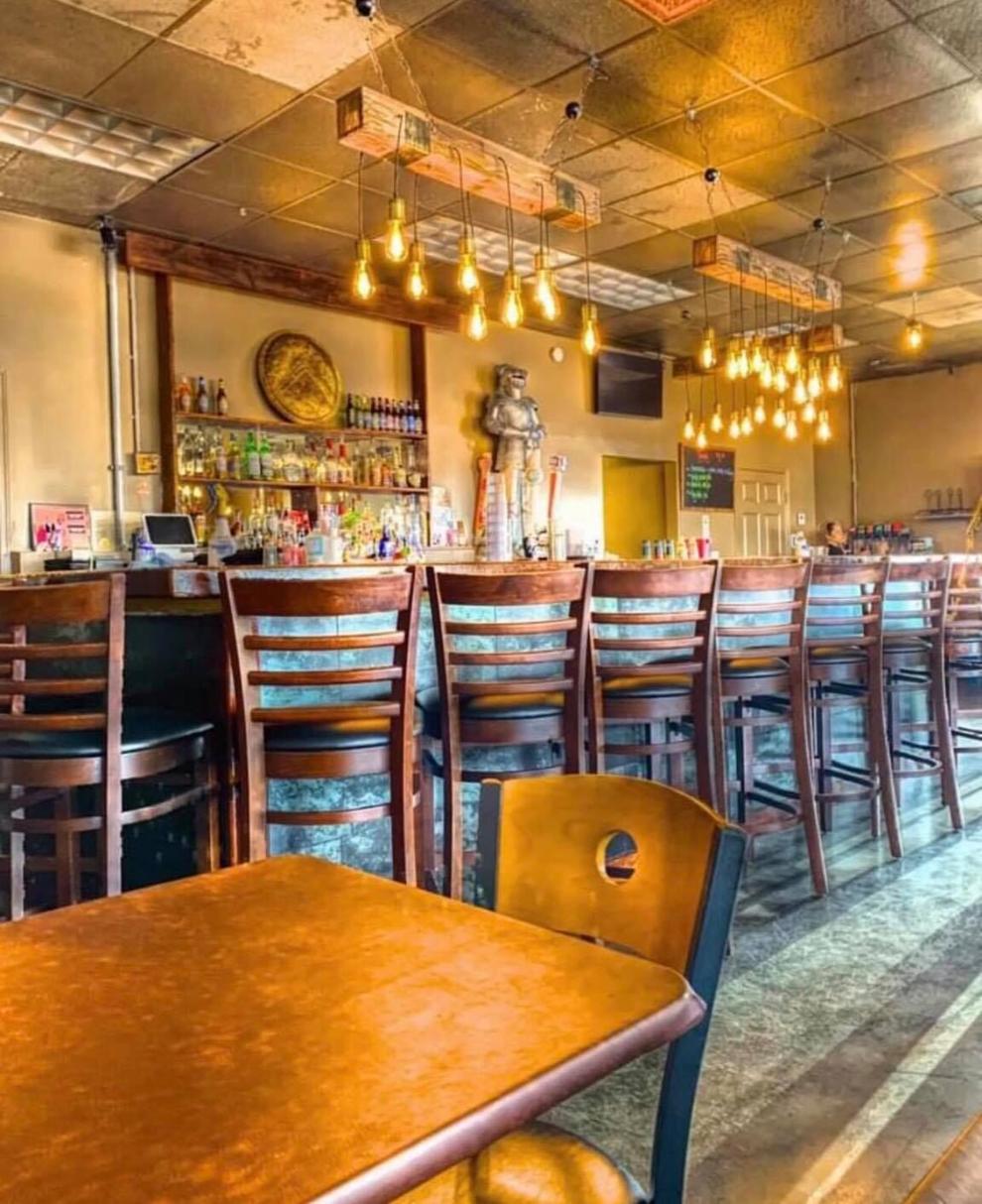 Though Carnivores also caters to couples on date night and families spending time together, the restaurant has hit its stride with the military audience. Figueroa says that the restaurant has been able to accommodate soldiers at Fort Leonard Wood in unique ways. "Due to COVID-19 restrictions, soldiers who are graduating on post can't have family members attend their ceremonies," she says. "One captain wanted her dad to participate in the pinning ceremony, and they chose Carnivores for the ceremony. It was cool to be able to make that happen for them.
"We want to serve our community and invest in this community. We're raising our family here. We really love this community and everything about it, and we want to serve people in the way that we know how."
That's exactly what the Figueroa family is doing – serving the community one steak at a time.
Carnivores Meats and Drinks is open Wednesday and Thursday from 11am to 8pm, Friday and Saturday from 11am to midnight and Sunday from 10am to 3pm.
Carnivores Meats and Drinks, 220 Marshall Dr., Ste 8, St. Robert, Missouri, 573.451.2090, carnivores-meats-drinks.square.site