Grab the remote: The second season of tasteMAKERS debuts this month.
The show, produced and hosted by Feast publisher Cat Neville, spotlights the burgeoning maker movement in America by introducing viewers to makers, farmers and chefs throughout the country. Following the first season of tasteMAKERS, which reached more than 90 percent of American television households, 13 all-new episodes will release to public television stations nationwide in January 2020.
The new season once again takes Neville across the country, starting in coastal Maine where she explores how one company is partnering with local lobstermen to cultivate kelp and how seaweed farms can positively impact our oceans. Throughout the season, you'll get a taste of caviar made in the hills of North Carolina, single-varietal sake brewed in Oakland, California, and agricole-style rum made with fresh sugarcane juice in Hawaii. Keep an eye out for cameos from big names like Jester King Brewery, Jacobsen Salt Co. and cult favorite Salt & Straw ice cream.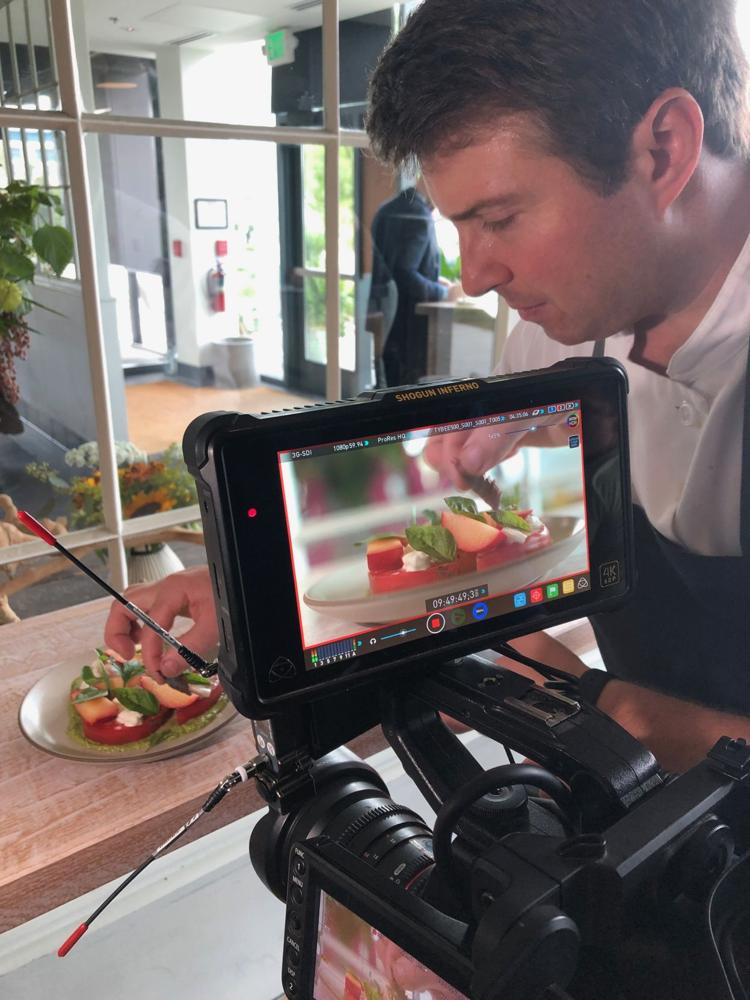 Local viewers in particular will recognize Matt Lebon of Custom Foodscaping in St. Louis, who designs and installs edible landscapes of all sizes for clients ranging from suburban homeowners to schools to critically acclaimed restaurants like Vicia. "I dug into the story of Matt Lebon and his work building permaculture foodscapes across the St. Louis area," Neville says. "He's doing more than helping people plant gardens –he's teaching how to apply the principals of regenerative agriculture in urban settings, making it easy and sustainable to grow food close to home. It's the kind of story that will resonate with a national audience and hopefully inspire others to plant food forests of their own."
Fans of the show can also connect directly with the featured makers at the "Meet the Makers" event series featuring nine events across Austin, Phoenix, Charlotte, San Francisco, Washington, D.C., Detroit, Indianapolis, Portland and Minneapolis.
In St. Louis, the new season of tasteMAKERS will air on Nine Network on Sundays at 6:30pm starting Jan. 5, Thursdays at 10pm starting Jan. 9 and Saturdays at 6:30pm starting Jan. 11. For other airtimes, check your local listings.
tasteMAKERS, wearetastemakers.com