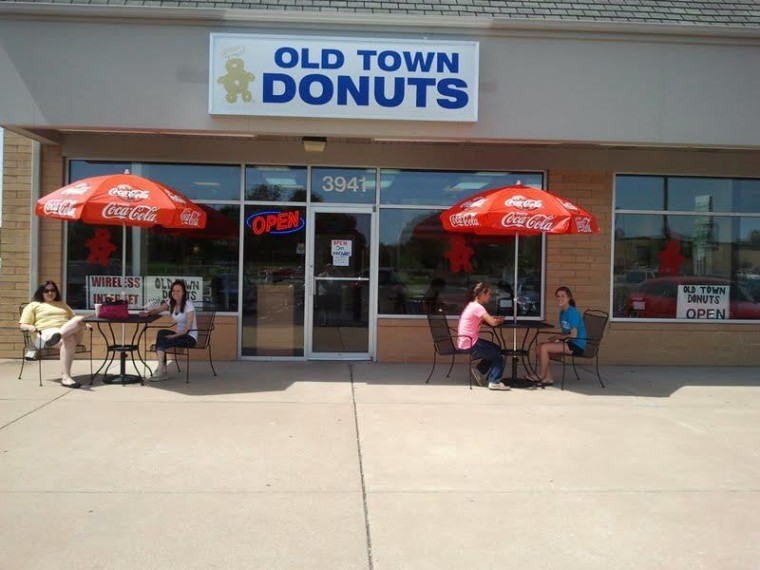 It may be in a new town, but that hasn't stopped Old Town Donuts from doing what they've done best since 1968. The family-run donut shop in Florissant recently expanded, opening a location in Cottleville earlier this month.
"We've gotten a wonderful response from the people in the area," says Keith Took, owner of Old Town Donuts, about the new store. "They're all familiar with us. Many of them grew up in Florissant and remember us from when they were small. Now they're bringing their kids in."
The new shop is larger than the Florissant location where Took and his family have been for more than 30 years, but the menu is exactly the same. Having wanted to expand for a few years, Took's largest concern was in finding a location where the donut shop's name would be recognizable. With his son, Jeff, recently graduating from college, coupled with the available space in Cottleville, the donut maker knew the time was now.
"We've been a family business since 1968," Took explains about expanding with his son. "We're offering the exact same kind of donuts because we believe in what we're doing. We try to always have a fresh donut when you come in the door. It's not some machine or frozen product. It's made by real bakers."
Old Town Donuts, 3941 Mid Rivers Mall Drive, Cottleville, 636.447.0907, and 510 North New Florissant Road, Florissant, 314.831.0907, oldtowndonuts.com