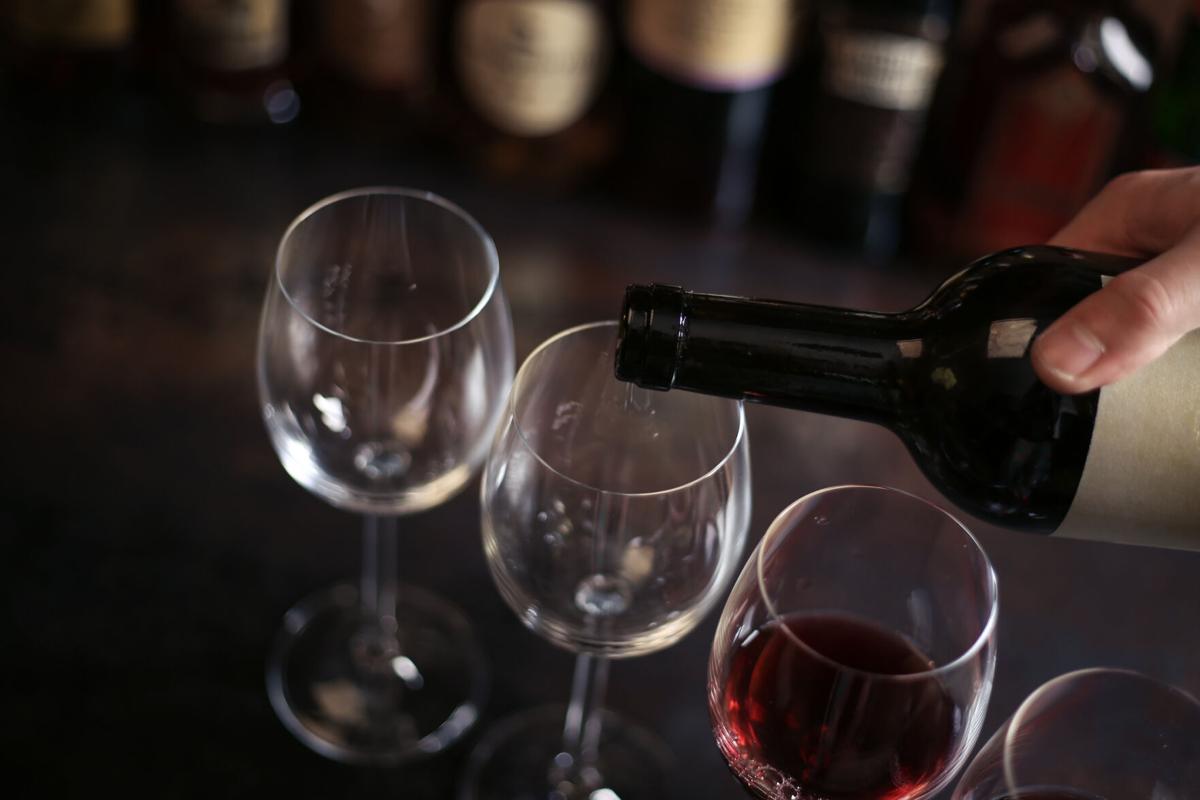 Whether you want to start getting ready for the holidays or just want to get out for a few drinks, there are plenty of things to do in St. Louis this weekend. 
Saturday
Breakfast with Santa at Eckert's 
"Join us for a meal with Santa on the farm! Children can tell Santa their Christmas wishes. Santa has a special gift for each child. We will capture the moment in a photo of your child with Santa. Each child will get to decorate a sugar cookie with frosting and sprinkles and a holiday story will be read. Reservations are required. Breakfast will be provided from 8am until noon. The meal includes scrambled eggs, crisp bacon, fried potatoes, fruit, biscuits, and homemade sausage gravy, drink (alcohol is not included)." Tickets $22. Saturday and Sunday from 8am to noon.
Holiday Cheers Market at The Old Bakery Beer Co. 
"Holiday Cheers Market is back for all of your local holiday (and personal) shopping needs! Join us every Saturday from Nov. 20 through Dec. 18 for a seasonal beer or slushie, some tasty treats and great local shopping!" From 11:30am to 4pm.
Sunday
Thanksgiving Market on The Boulevard
"Bundle up and get ahead of the holiday shopping crowd by stopping by our outdoor Thanksgiving Market! From 9am to 1pm on Nov. 21, browse a wide variety of produce, gifts and goodies for purchase. Many of your favorite vendors from our summer Farmers Market will return with new holiday-themed offerings, just in time for Thanksgiving!" From 9am to 1pm. 
Bend & Brews at Charleville Brewing Co.
"Nomadic Flow & Charleville Brewing Company are excited to announce their partnership to bring you Bend & Brews! A morning of yoga & beer. The yoga class will be friendly to all levels of students, even beginners. Then, after class treat yourself to your choice of a local craft Charleville beer (included in your ticket price). Non alcoholic options are also available. If that's not enough fun stick around once Bend & Brews concludes and treat yourself to lunch during Charleville's Smash Burger Sunday! (not included in ticket price). Following the city of St Louis mandate masks are required to be worn inside of Charleville Brewing when not drinking or eating. Yes, that means during yoga, but its not hot power yoga so no need to worry." Tickets $20. From 10:30 to 11:30am.
St. Louis Post-Dispatch Holiday Pop & Shop
"Get in the holiday spirit at the St. Louis Post-Dispatch Holiday Pop & Shop event! Guests will enjoy complimentary brunch bites, cozy cocktails, shopping from local vendors and more! VIP exclusive shopping hour is from 11am-12pm with General Admission shopping starting at 12pm. General Admission tickets will be available for purchase at the event." Tickets $15. From noon to 3pm.
Expecto Prismatic: A Hogwarts Drag Brunch at Tropical Liqueurs
"Drag Brunch - Harry Potter Edition. An afternoon of Magical drag performances and plenty of mischief. Themed costumes are encouraged." Tickets $10. From noon to 2:30pm. 
Holiday Wine Tasting with Master Sommelier Andy Myers
"Join us at Grafted Wine Bar & Lounge for an exclusive wine tasting event with our special guest, Master Sommelier Andy Myers. Andy, a former Wine Director for a Two Michelin Star Chef, José Andres, is coming from Washington, D.C. to share his wine and food expertise with our guests. With upcoming festivities season, we will taste wines that pair well with traditional holiday dishes and give you some ideas for your own holiday dinner. The wines will be accompanied by appetizers and, of course, Andy's fascinating wine stories." Tickets $80. Starts at 12:30pm.