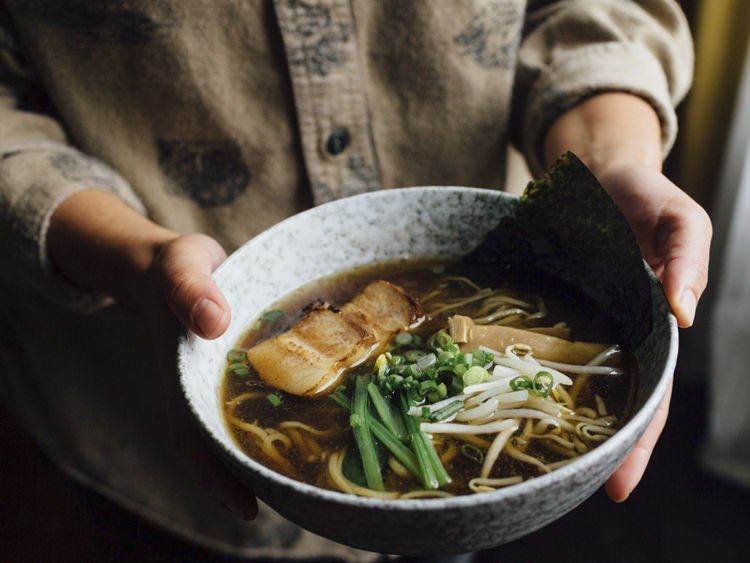 Steven Pursley just signed the lease on the first brick-and-mortar location of his ramen pop-up, Ramen x Rui, which will be called Menya Rui.
Pursley launched Ramen x Rui in St. Louis in 2018 after spending three years in Japan honing his skills in various ramen shops. At the ramen shop in the Lindenwood Park neighborhood, he will continue to serve housemade noodles, including ramen, tsukemen (dipping ramen) and mazemen (broth-less ramen), alongside appetizers such as cucumber salad and karaage (Japanese fried chicken).
"This has been a long time coming, so it's kind of surreal," Pursley says. "I thought I might feel overwhelmed or anxious after signing the lease, but I'm just excited."
The space is 960 square feet, and it will seat 25 to 30 people. That might seem tight, but Pursley says that's how most ramen shops are in Japan.
"They're usually like that or smaller," he says. "It took a long time to find something that had a suitable size – everything was too big, and I didn't want to build a shop that had 75 seats because you just don't see that in Japan. It's also my first venture, so I want to start small. Then, if I can get bigger, I'll get bigger. Right now, I can stand in one corner of the building and see the other three corners, so I feel like only so much can happen, good or bad."
The aesthetics of the interior will have a rustic, old-school Japanese feel. Pursley wants the space to be cozy and "grungy in a good way," but most importantly, he wants to offer something unique to the St. Louis area.
The front of the space is lined with windows, and in one corner, Pursley will set up his noodle maker, which he imported, piece by piece, from Japan. There will also be an open kitchen and counter seating so guests can see the magic that happens in the back.
Pursley estimates that he'll offer seven noodle options with different sauces and broths to accompany them and to bring harmony to each bowl. The signature shoyu ramen will grace the menu, but Pursley says he also wants to add a miso and maybe a spicy miso to give diners more choices.
"I just want to be something new for St. Louis," he says. "I'm constantly inspired to experiment with what ramen can look like."
Pursley acknowledges that without the support of his family and the opportunity to go to Japan (his mother's home country) to work and learn, he might not be where he is today. "Without [those things], I think success would have been much harder to come by," he says.
Editor's note: This post has been updated to clarify that the name of the brick-and-mortar business will be Menya Rui. 
Menya Rui (coming soon), 3453 Hampton Ave., Lindenwood Park, St. Louis, Missouri, instagram.com/ramenxrui_stl