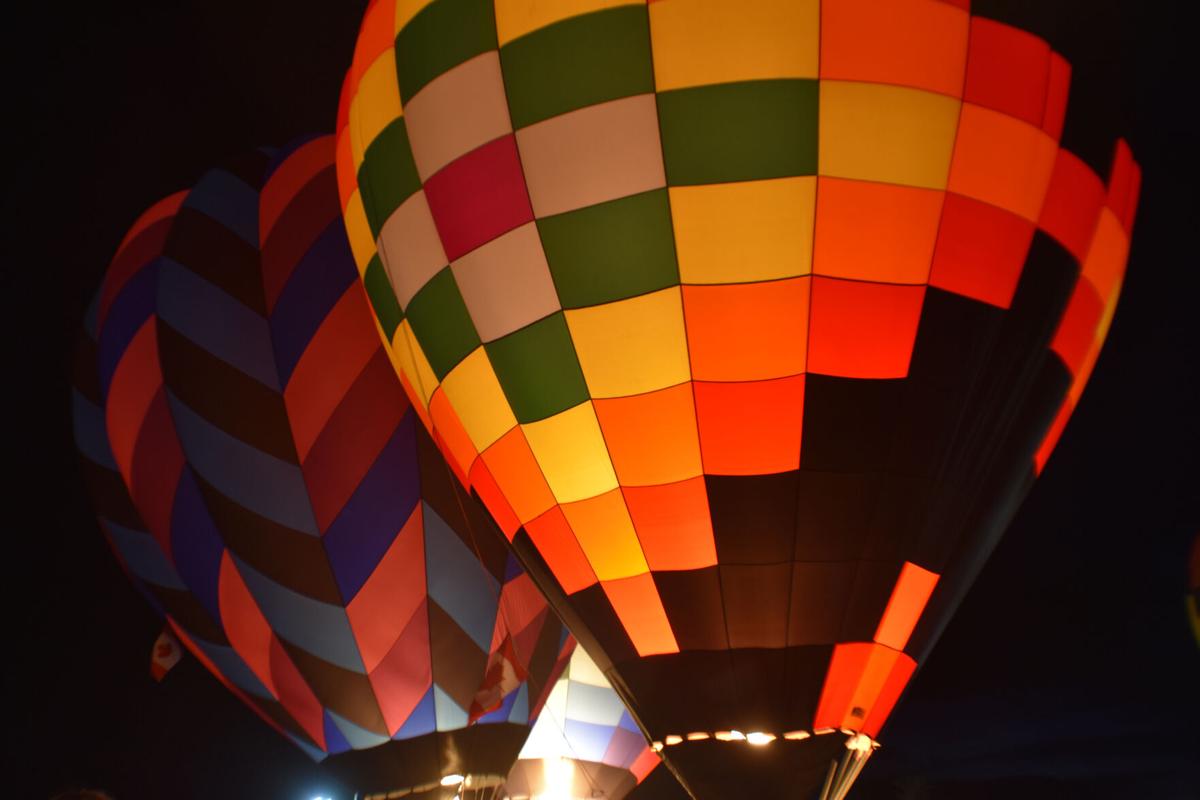 Take a culinary trip to Wakanda, celebrate your inner wizard or enjoy brunch with a live DJ this weekend.
Saturday
Brunch and Brushes in Brentwood
"Rhonda's Heart Motherless Daughters has teamed up with artist/designer Tony D. Lockett to create Brunch and Brushes. This event is for more than just the motherless daughters; we welcome their friends, family and loved ones. We will have an amazing brunch buffet set up and an original picture set up for painting... Good Music, Good Food, Good Fun." Tickets $40. From 11.30am to 1.30pm.
Balloon Glow at Brookdale Farms
"Join us Sat., July 31 for Food, Fun, Fireworks and a Balloon Glow. Festivities include Petting Zoo, Inflatables for Kids, Food/Beverage Vendors, Musical Entertainment, Fireworks and, of course, the Balloon Glow. Gates will open at 4pm. Balloons will glow from 8.30 to 10pm." Tickets $25 per car ahead of time, $30 per car day of event.
Taste Buds Dining Club Presents: Wakanda II
"We're going back to Wakanda for another celebration of blackness. Reserve your seat at the table and enjoy a meal prepared by our chefs, each taking on a course inspired by Africa and Marvel's Black Panther film." Tickets $110. Doors open at 6.30pm.
"Celebrate Spritzmas Eve with Edera and 1220 Spirits on Sat., July 31 from 8 to 11pm. Join us in the Courtyard for 1220 samples and swag giveaways while dancing the night away with DJ Al Cheeckz. Specialty Spritz cocktails and food will be available for purchase." Free admission.
Harry Potter Party at Crescent City Tap
"Come on out for something completely different! Our first Harry Potter Party – DJ from 9pm to 1am. Drink specials." Free admission.
Sunday
Open Air Brunch & Beats w/ Biko
"Celebrate live arts and culture safely at Open Air, a concert series presented by Kranzberg Arts Foundation featuring St. Louis' finest musicians. Hundreds have enjoyed the comforts of our safe live music experience since August – physically distanced, of course. Indulge and imbibe from our rotating menu of seasonal food and drinks while the musicians light up the stage under the well-ventilated tent outside The Grandel. Our lineup features sounds of jazz, blues, rock, soul and Americana on Friday and Saturday evenings, as well as Sundays for brunch. Tickets start at $10. In addition to the ticket, we require a food or beverage purchase." Starts at noon.
Welcome Neighbor STL National Friendship Day Drive-Thru Supper Club
"You are invited to a Welcome Neighbor STL drive-thru supper club event to support families recently settled in St. Louis. On National Friendship Day, Welcome Neighbor STL will be hosting our first-ever African + Creole/Southern-style cooking event. Join us for a delicious to-go box – we'll be bringing this five-course African and Creole dinner directly to your car. These meals present an opportunity for immigrant families to share knowledge and skills unique to them. It is also an opportunity for us to get a glimpse into their culture. These fundraising efforts can set them on a path of greater independence and confidence in their lives here in the U.S." Tickets $25. From 4.30 to 6pm.