Springfield diners, get your tastebuds ready. Lucky Tiger opens this Tuesday, and bold flavors, spices, pickled veggies and fresh herbs are on the menu.
Lucky Tiger is a concept by Cody Smith, owner of City Butcher. "I always wanted to open a sandwich shop different than your run-of-the-mill place," he says. "I thought being able to have a really great culinary experience in a fast-casual space was something that Springfield needed."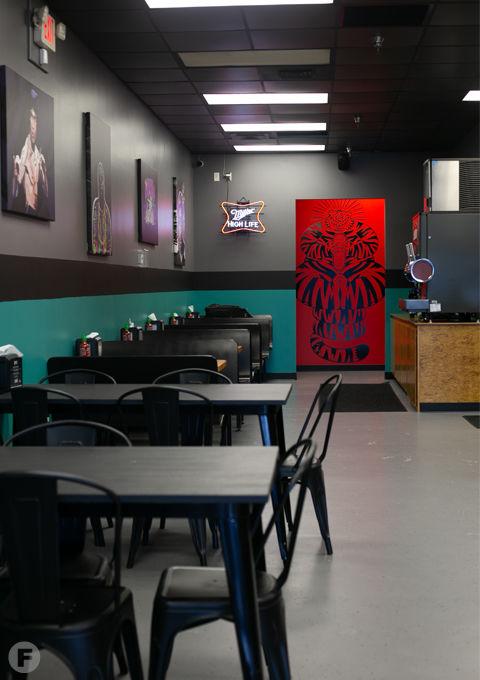 At Lucky Tiger, diners can choose between seven bánh mì sandwiches and four American-inspired sandwiches. Th menu also includes snacks like falafel with Thai basil, mint and garlic, as well as sides including Tater Tots and kimchi slaw.
When creating the menu, Smith drew inspiration from Japanese, Vietnamese and Korean cuisines, in addition to signature styles from Nashville and New Orleans. Take the blackened shrimp sandwich, for instance: the traditional Vietnamese bánh mì sandwich with grilled shrimp and Cajun spices was inspired by a meal Smith had in New Orleans. The bulgogi cheesesteak, meanwhile, was born out of Smith's love for Korean barbecue. The shop's signature Lucky Sauce is a play on Nashville hot chicken seasoning, and the chicken karaage is inspired by Japanese-style fried chicken.
Starting on Sept. 17, Lucky Tiger will be open Tuesday through Saturday from 11am to 8pm, with plans to extend business hours to seven days a week in the near future.
Lucky Tiger, 3654 S. Campbell Ave., Springfield, Missouri, facebook.com/Lucky-Tiger-Sandwich-Co