Since the announcement in late 2020, Kingdom Coffee's loyal following has waited with bated breath for the opening of its second location on Lone Pine Avenue.
On May 19, the wait was finally over. Now, you can enjoy a caffeinated beverage on the 12-seat patio next to a canopy of trees or fill up on the shop's seasonal food menu inside the bright, 600-square-foot interior adorned with pink and cerulean hues. Regardless of your choice, you'll have views of the Galloway Creek Greenway, which might inspire you to hit the trail after you dine and drink.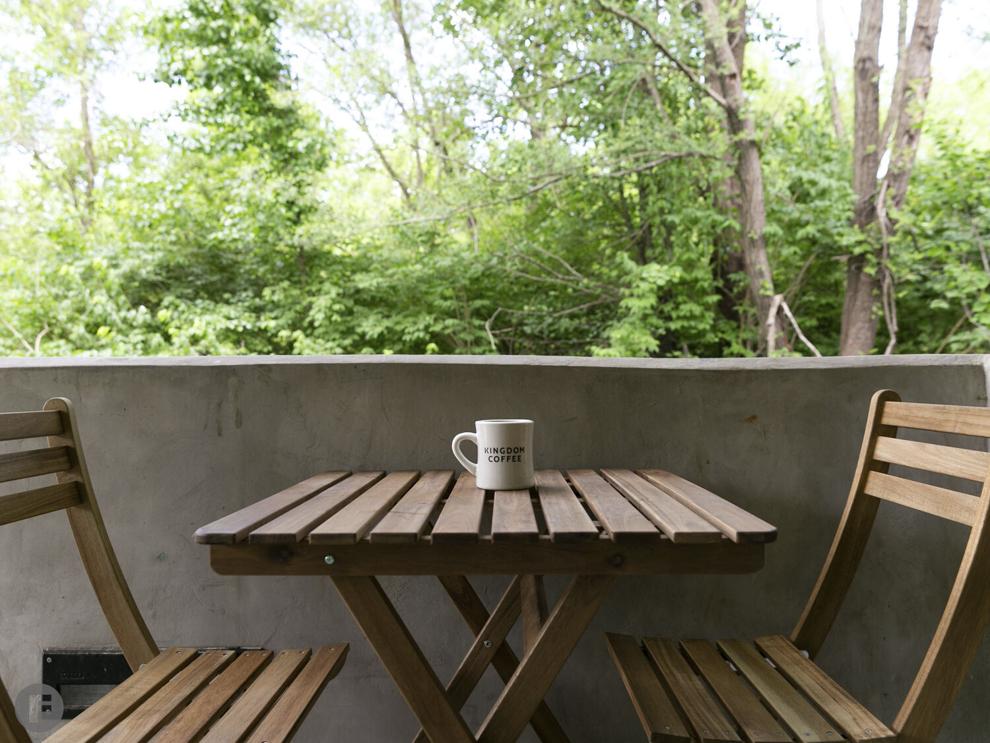 The new shop features a smaller seating area but a much larger kitchen than its original location. "The drink menu at the Lone Pine location will be pretty similar to our downtown location, but we have an opportunity to expand the kitchen menu and offer more items that pair well with our drinks," says co-owner Chris McGuire.
Soon, the shop will also serve light beer, dark beer, cider and a seasonal batch cocktail on tap.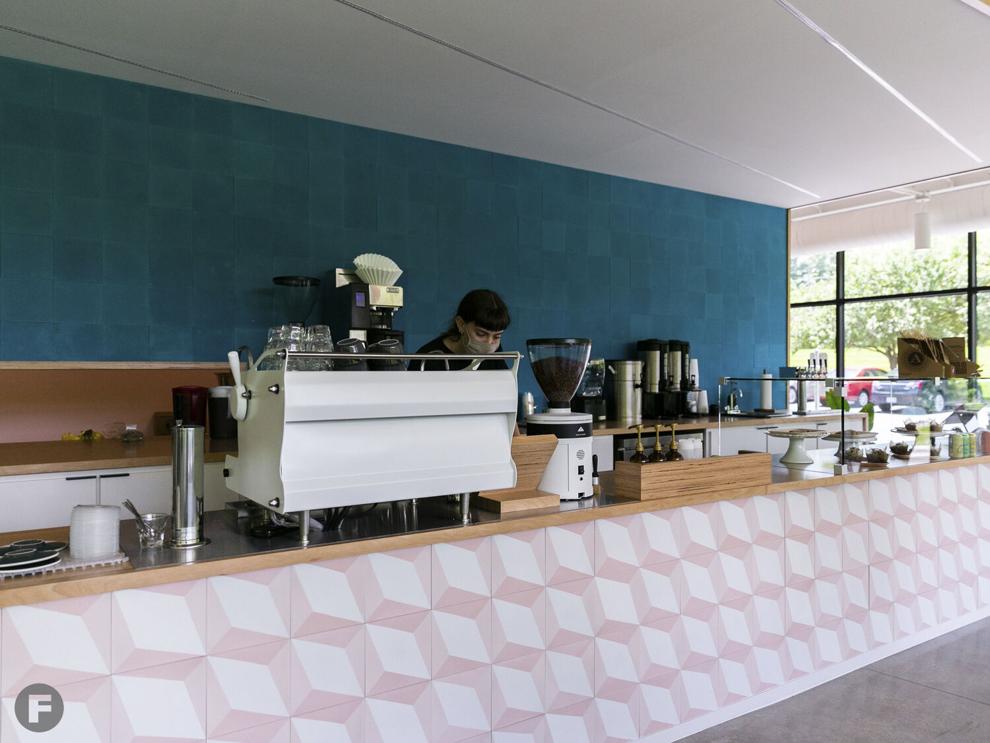 The locally owned and operated coffee shop opened north of downtown Springfield in 2009 as The Hub Coffee & Bicycles; it moved to its current downtown location in 2014, rebranding as Kingdom Coffee. The original business model included a retail bike shop, and although Kingdom Coffee focuses solely on coffee now, McGuire notes that the team is excited to operate the additional location in such a bike-friendly area near the Greenways Trails and Sequiota Park.
"We couldn't have turned this dream of a second location into a reality without the love and support of the Springfield coffee community," he says.
Summer hours for Kingdom Coffee's new shop are 7am to 8pm Sunday through Thursday and 7am to 9pm Friday and Saturday.
Kingdom Coffee, 2896 S. Lone Pine Ave., Springfield, Missouri, 417.350.1234, kingdomsgf.com