In early May, Charity Fent Cake Design joined the slew of businesses at Brentwood Shopping Center in Springfield, Missouri, and the storefront makes it dangerously convenient to snag a sweet treat on the spot.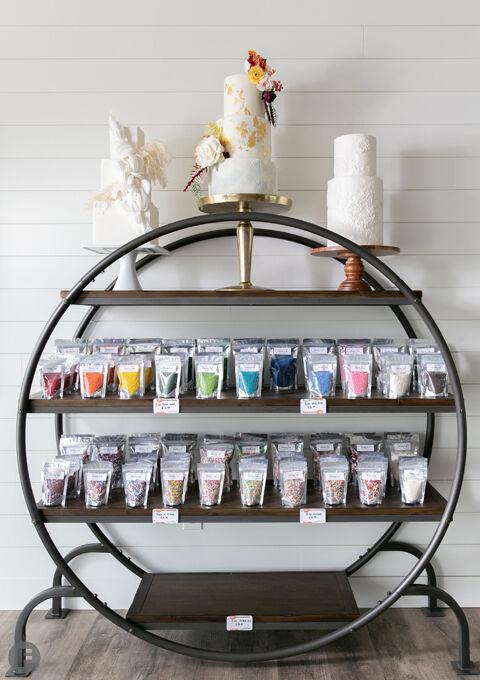 Prior to the expansion, owner Charity Fent spent 11 and a half years building her brand by delighting newlyweds and birthday kids alike. Her cake and cupcakes were meant to be enjoyed on special occasions, but now they're available as everyday delicacies as well.
Walking into the bright and airy shop, your eyes will probably go straight to the display cases lined with vibrant cupcakes, cake pops, cookies and brownies – Fent even has cakes fit for a grand celebration.
The storefront also sells sprinkles. "I knew this was something I had to offer," says Fent. "We make custom sprinkle blends in-house and package them for sale. If someone wants a unicorn blend, for example, we can do it."
Fent says she decided to open the storefront for a number of reasons. For one, she realized batter leftover from her preordered cakes could help meet a specific demand. "I receive no less than 30 calls a week from people needing same-day or next-day cakes, and I realized that I was throwing money out of the window," she says. "[Now] our Cash and Carry Cakes are available every day, and we post those options on Instagram stories. Anytime we have batter leftover from an order, we make it into an extra cake. We decide on the design to make it fast and easy for us, in turn making it cheaper for you versus a custom cake."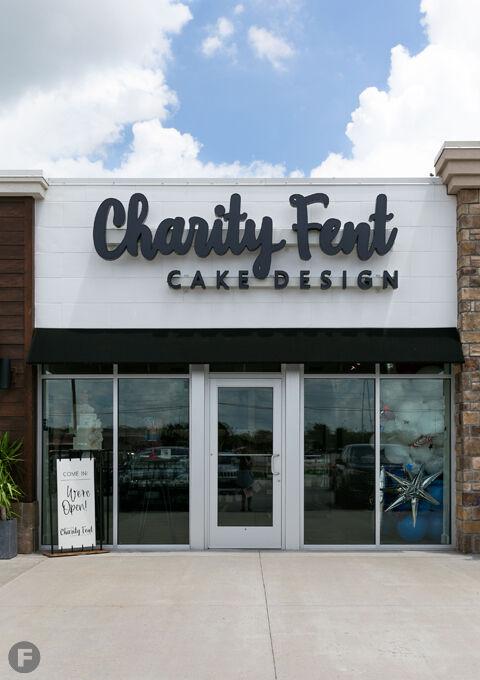 One of Fent's signature ingredients is her real berry purée filling. Made with both blueberries and raspberries, it has a tangy sweetness that complements her silky frosting, which features just a hint of vanilla. But according to Fent, she's most particular about the texture of the cake. "In my opinion, the perfect cake has to be moist," she says. "We level off the tops of all our cakes and taste them to make sure everything that goes out is our best."
That's wonderful, but now we're wondering, what happens to the extra cake she levels off? Fent's team packages it in to-go containers and places them in the display case for anyone to claim on a whim.
Charity Fent Cake Design, 2648 S. Glenstone Ave. (inside Brentwood Shopping Center), Springfield, Missouri, 417.838.1182, cfcakedesign.com