Eurasia Coffee Co. (formerly known as Eurasia Coffee & Tea) is praised just as much for its drinks as it is for its flavorful fare. And since 2015, its food menu has been going strong, with the occasional addition or seasonal special.
But earlier this month, Eurasia released an updated, slimmer menu with a few old favorites and some new dishes. "We wanted to create more room for seasonal offerings by keeping a smaller, but mighty, consistent, year-round menu," says Karen Beiler, creative director and co-owner of Eurasia. "This means we now have fewer offerings, but we go all out on the ones we have."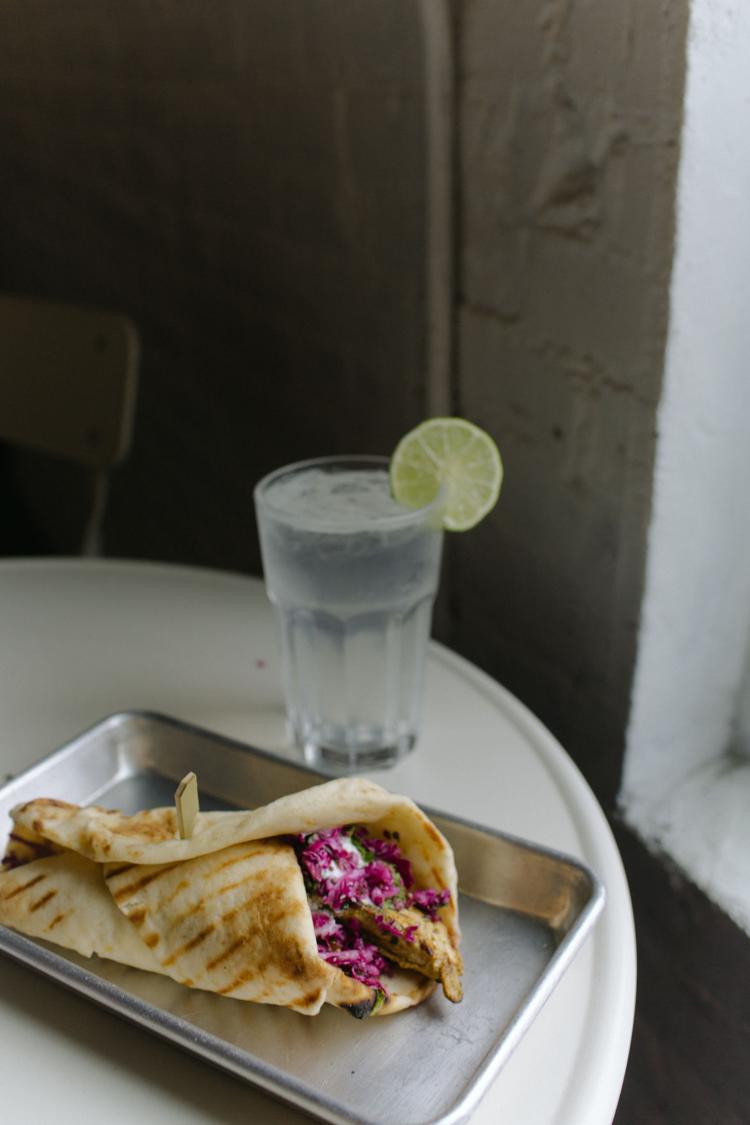 The two new signature dishes on the menu highlight tikka, an Indian dish featuring pieces of meat or vegetables marinated in a spice mixture. The options include chicken or cauliflower tikka marinated in yogurt and spices, which can be ordered as a salad or as a sandwich with naan. Either choice comes piled high with Eurasia's Desi slaw made from red cabbage, cilantro chutney and garlic yogurt sauce. The café also serves the Desi slaw as a side dish.
"Our signature items were inspired by our travels in India," Beiler says. "As our business was founded to highlight and give back to missions projects in Eurasia, we liked the idea of incorporating more flavors from that part of the world. The new items are a product of that, too. It's also great to have something that's good for dinner in addition to lunch –our previous menu featured items better suited for daytime."
Gone, but not forgotten, are offerings like the Casablanca carrot salad and curried tuna sandwich. However, other favorites like the goat cheese and apple toast, avocado toast with tomato and za'atar, tomato soup and grilled white Cheddar sandwich with Fuji Apple remain and complement the new global flavors on Eurasia's menu.
Eurasia Coffee Co., 445 E. Commercial St., Springfield, Missouri, 417.720.1949, eurasiacoffeeandtea.com