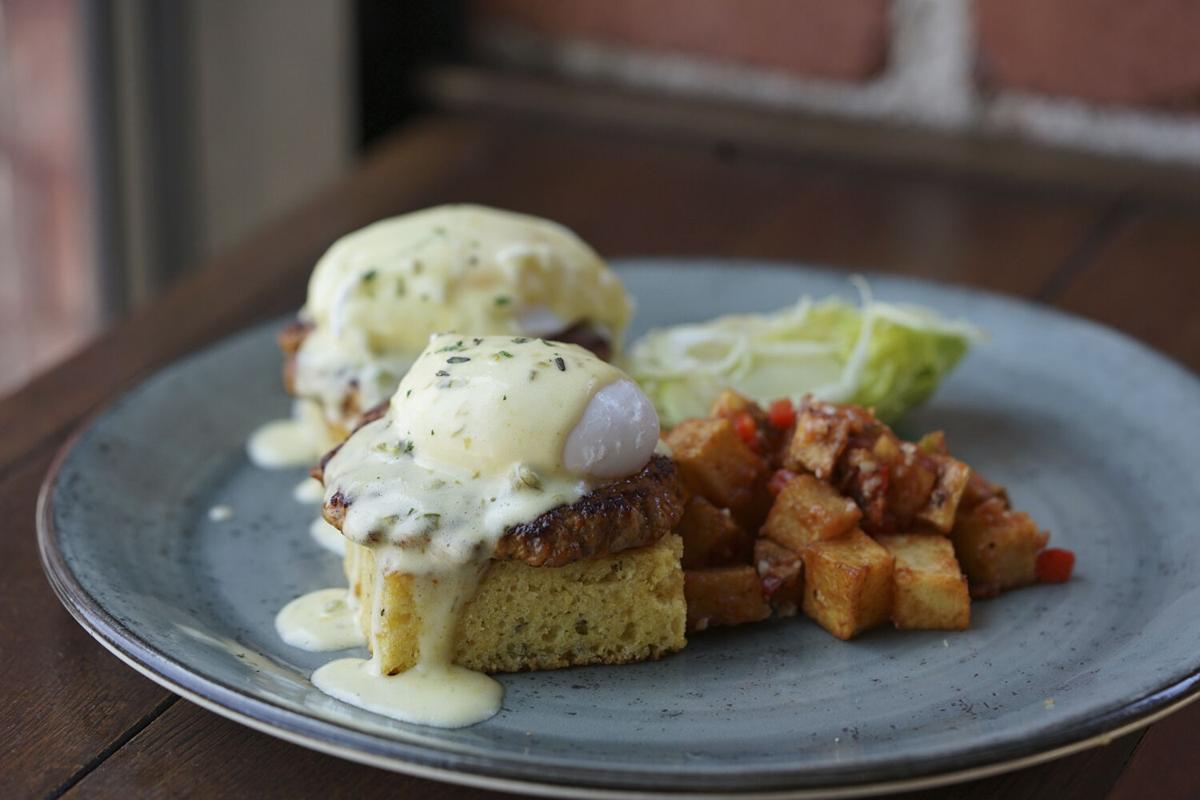 Using local ingredients and the talents of the kitchen staff, The Order delivers an upscale yet approachable dining experience inside Hotel Vandivort in Springfield, Missouri.
From brunch to dinner, the fare is inspired by the moment, as well as the architecture and art throughout the space. On the brunch menu, the Southwest Benedict is also influenced by executive chef Erik Seitz's culinary background, which is rooted in Southwest cuisine.
This dish starts with savory housemade cornbread that has a firm texture that holds up against the other ingredients. Poached to perfection, the eggs have a nice runny yolk, and the chorizo has just enough spice to convey Seitz's message and still please guests. The cornbread is oven-baked, keeping it tender on the inside, while the chorizo is seared on a flat-top grill at a high temperature, giving it an appetizing crust.
Everything is then drizzled with a poblano hollandaise sauce made from a reduction of tomatillo and poblano peppers blended with cilantro and spices. Sides include the restaurant's special SoMo potatoes and an apple-fennel salad.
The menus at The Order evolve with the seasons, so don't miss your opportunity to try this top-selling eggs Benedict.
The Order, 305 E. Walnut St. (inside Hotel Vandivort), Springfield, Missouri, 417.851.5299, theordersgf.com