When Abbie Brown talks about spices, her eyes light up. After years of playing around with ingredient combinations – including at Lavender Falls Farm in Clever, Missouri – Brown has honed her culinary skills to create her signature all-purpose rub, seasoning, Greek dressing and vanilla-citrus coconut sugar under the brand Brown Abbey Gourmet. You can find her creations online.
When did you discover your love for cooking? I grew up in a household that didn't have a lot of money. But no matter how scarce things were, my mother made a home-cooked meal every single night. It was absolutely delicious, [despite] how few ingredients there were. This is where my curiosity began; I couldn't wait to experiment with ingredients. I would buy a bit of saffron, fresh vanilla beans, Cameroon peppercorns or sumac; I wanted to taste and smell them and figure out how I could use these ingredients that were new to me.
What inspired you to launch your product line? I truly think the forming of my company came about because of [Lavender Falls Farms owners] Catherine and Thor Bersted. I was working for them, and one day we were taste testing different dressings for their house salad. Everything was mediocre; it just wasn't right. So I put together a dressing that was exactly what we were after. They began using it at the restaurant, and it was so amazing to hear the positive customer feedback and know that they were talking about my dressing. So I decided to go for it.
What do you hope people enjoy most about your products? Hopefully just a good meal. I believe there's a bit of magic in turning simple ingredients into mouthwatering delicacies, and I have this innate drive in me that's only satisfied when I see the elation on someone's face as they take their first bite. When I was on a restricted diet, it was almost impossible to find ingredients that didn't have a lot of fillers, and I love that I've created a line of products that almost everyone can enjoy. That's why I've made sure that my company offers ingredients that can reach as many people as possible.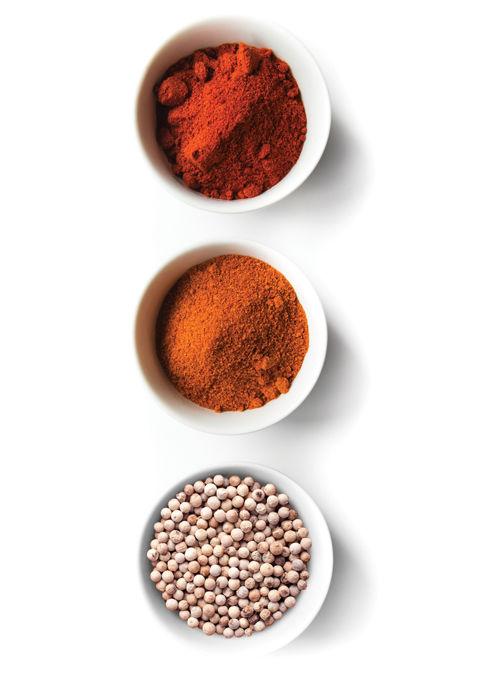 Abbie Brown's 3 Must-Try Spices
[1] Smoked Spanish Paprika This vibrant spice adds rich, smoky flavor to dishes, as well as fruity and earthy notes.
[2] Vietnamese Cinnamon Vietnamese cinnamon is more aromatic and sweeter than what's likely in your cabinet thanks to a higher oil content.
[3] Penja White Peppercorns These white peppercorns are grown in the Penja Valley of Cameroon, where the volcanic soil lends a richer flavor and extra heat.
Brown Abbey Gourmet, brownabbeygourmet.com