Nicky Slices has taken the St. Louis pizza world by storm by selling take-and-bake, Detroit-style pies on one singular platform: Instagram. Interested? You'll have to move quickly – after the weekly menu is posted at 6pm on Monday nights, the pop-up sells out fast.
It works like this: Open your Instagram app, and search @nickyslicespizza. Click the link in the bio, and choose the option, "ORDER HERE! NEW MENU EVERY MONDAY 6PM!" There, you'll find the weekly pizza specials alongside the classics, plus lasagna, dips and desserts. Fill out your order form, and put in your address. Nicky Slices will deliver your order at the end of the week (Thursdays for St. Louis County, Fridays for St. Louis city). Once your pizza is delivered, follow the detailed baking instructions and enjoy.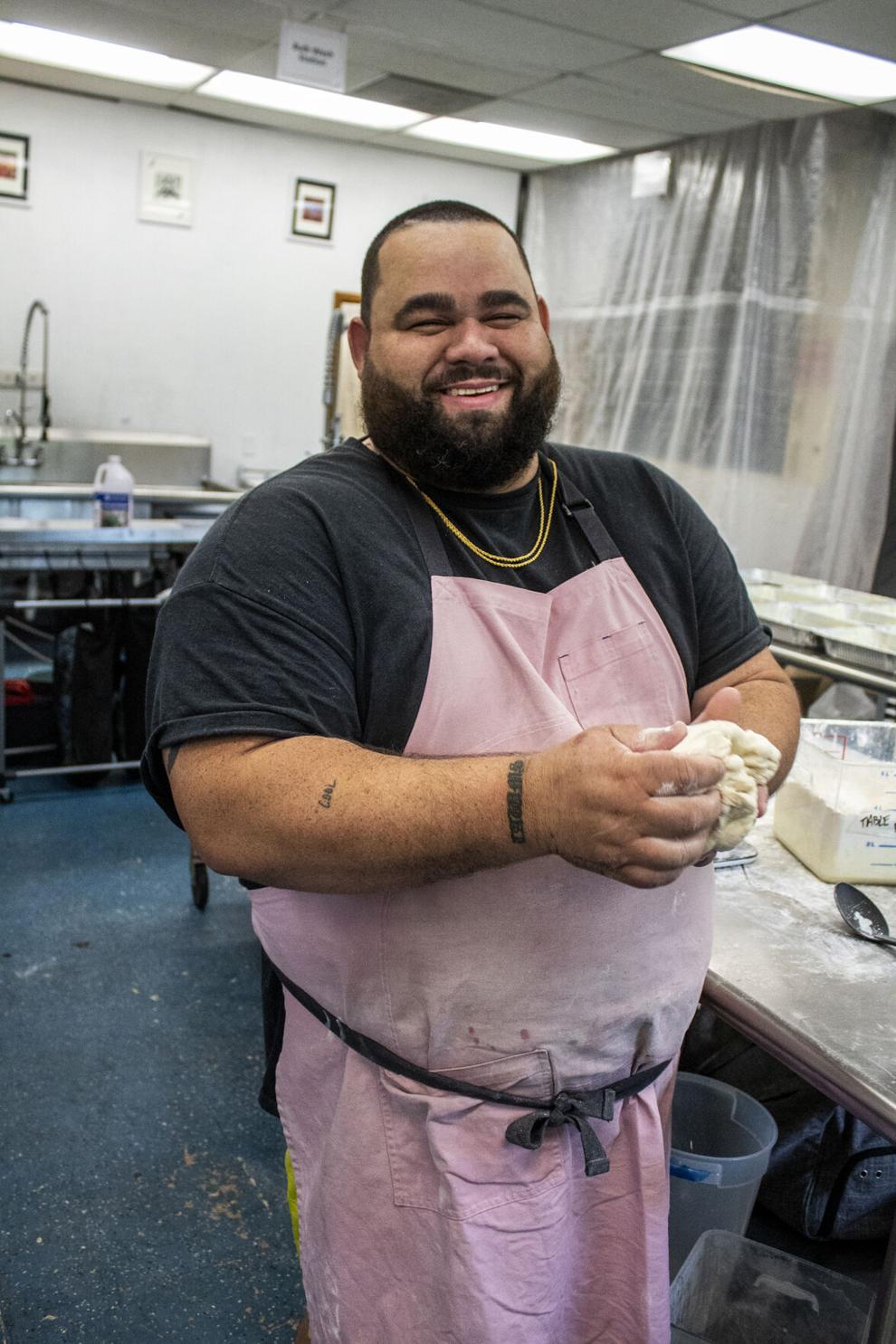 The man behind the brand is chef Nick Williams, who always swore he wouldn't end up in the food industry despite growing up around it. His dad owned the former South City neighborhood pizzeria Natty's. After attending the University of Missouri-Columbia for journalism, Williams moved to New York City to intern for a magazine in the graphic design department. Williams quickly had to get another job, as, "It turns out, internships don't pay a lot," he says. So, he turned to what he knew. He scored a cook position at a seafood joint called Littleneck and worked his way up to running the kitchen. Williams planned to open his own restaurant in New York City, but then the pandemic began.
Williams moved back home to St. Louis, where he dreamt up the idea for Nicky Slices. The idea started as a private dinner club concept, but Williams didn't think the idea was big enough. "I was like, 'That's too exclusive,'" Williams says. "I kind of kept getting pushed toward pizza. Once I got the logo and everything together, it just clicked, and it took off. I just put it on Instagram one day, and it did what it did."
"What it did" was explode. As of August 2022, Nicky Slices had 10,700 followers (or "Slicers," as he affectionately refers to them). The bio reads "the coolest club in the world." Williams used his journalistic skills to create all the brand's graphic designs and marketing videos and to write energetic captions that are full of quips and almost exclusively written in all caps. In Williams' opinion, Instagram is the most important platform for a restaurant.
"I don't go to Yelp or anything; I go to Instagram to see what the food looks like, or if they're doing a special that day, or what's going on with the restaurant," Williams says. "Instagram is like putting your best foot forward."
But the Instagram-only platform isn't the only thing that makes Nicky Slices special. The pizzas themselves are culinary masterpieces and quickly turn first-time customers into repeat ones. The standout quality is the buttery, fluffy, crunchy crust, which fans regularly rave about. "I put so many hours into getting that right for take-and-bake," Williams says. "It's nothing special; it's just letting the dough have time to develop flavor."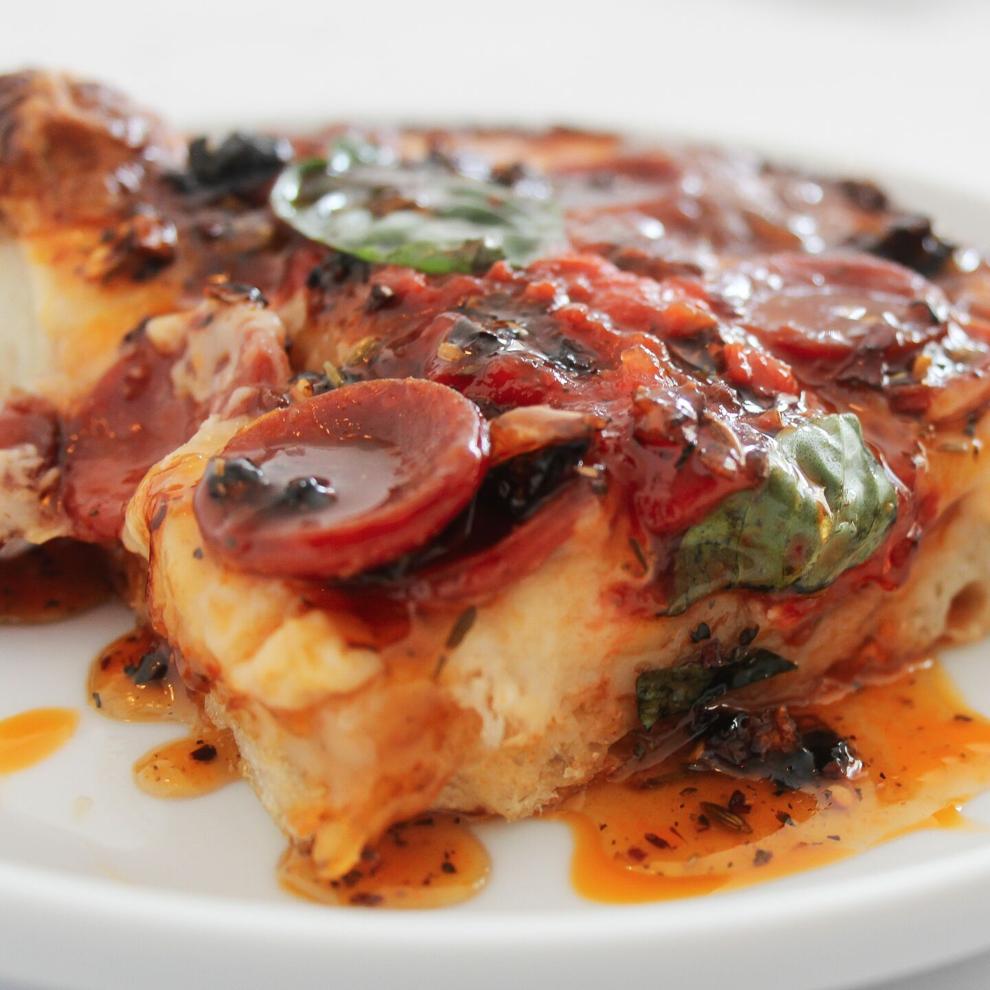 One popular pizza is the Roner – a take on the classic pepperoni that incorporates garlic chile hot honey and basil. The Range Roner adds bacon, candied jalapeños and spicy ranch to the Roner recipe, and the White Stripes includes roasted wild mushrooms, onion, garlic cream and truffle honey.
Williams also keeps the menu interesting by constantly coming out with new, inventive pizzas weekly. The week this article was written, the new addition was called "The Summer Baby" and featured peaches, grilled corn, soppressata, hoisin and ricotta laced with garlic, chile and honey. What will it be next week? There are endless possibilities.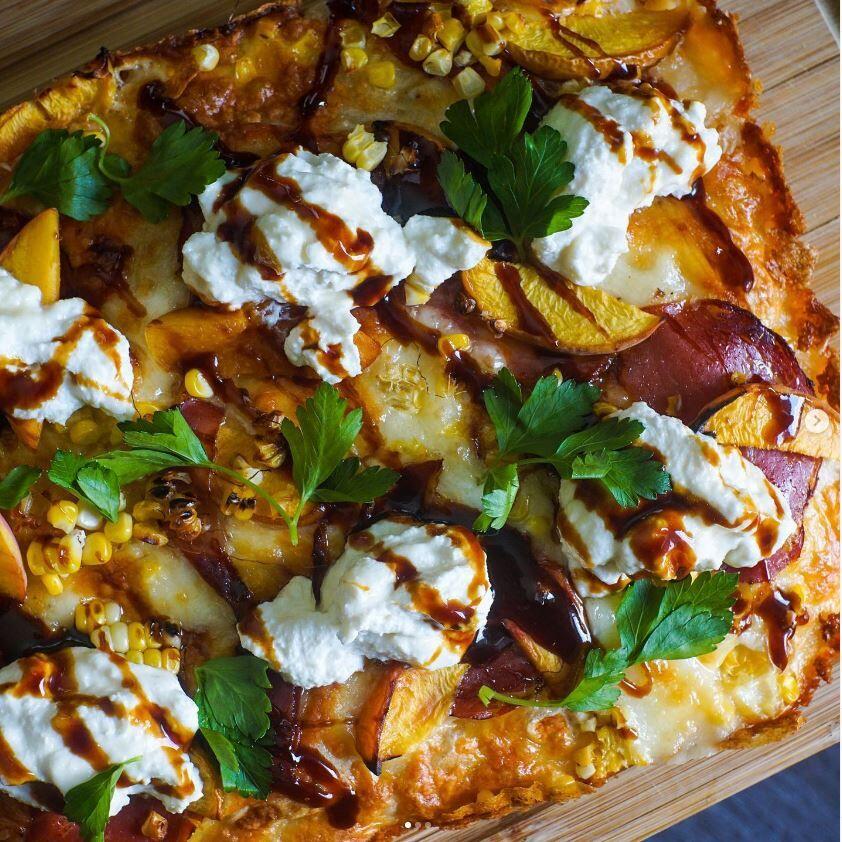 Evolution is a main component of the business philosophy of Nicky Slices. The next step is establishing a brick-and-mortar location, which is high on Williams' to-do list. "I've been thinking about this since we started, and I haven't stopped," he says. "I'm very lucky that I was able to put this vision on paper and put it out on the app. But I've also put just as much thought and love into what the actual physical thing will look and feel like."
He says he understands that Instagram isn't exactly the most conventional way to order a pizza. "We're just doing it with what we got right now," he says. "There will be a time when you will be able to call, or you will be able to walk up and buy from a real brick-and-mortar."