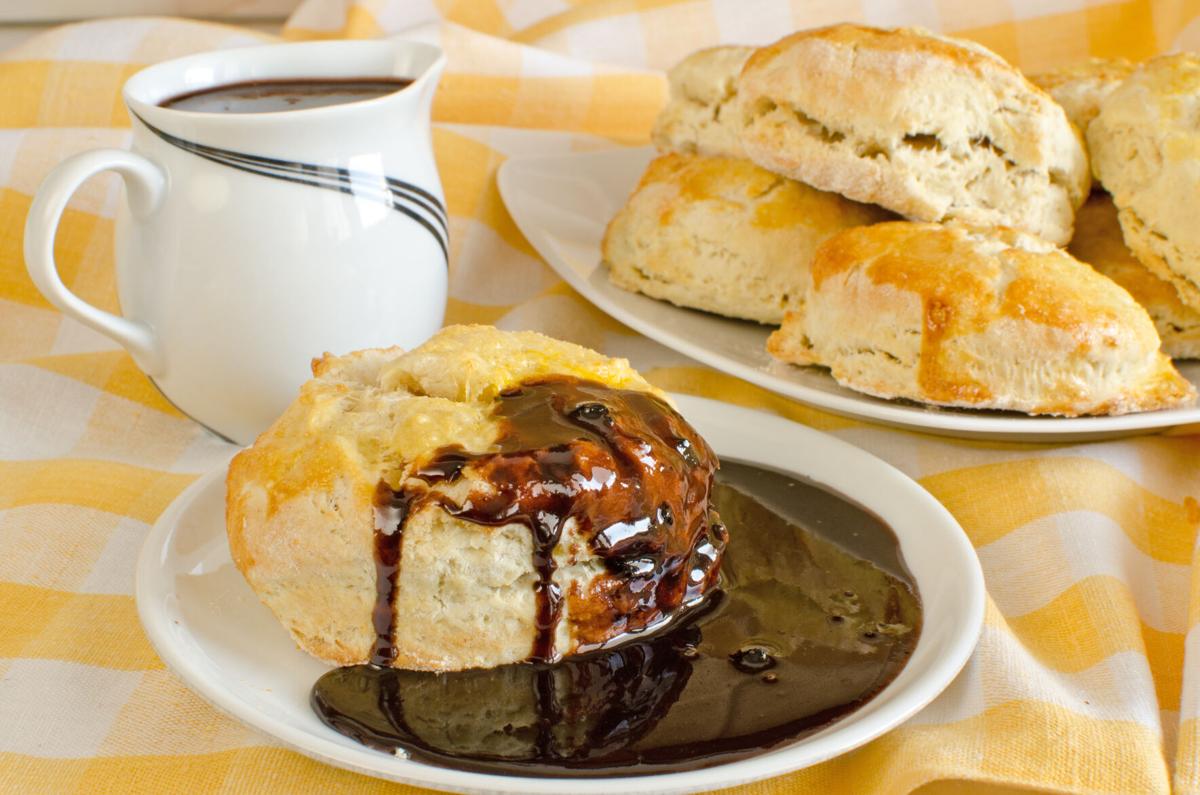 Sure, you've had biscuits and gravy – but what about chocolate gravy? This classic Ozarks breakfast dish features hot high-rising biscuits topped with a rich chocolate gravy.
Serves | 8 |
Biscuits
4 cups self-rising flour
2 cups whole milk
¼ cup canola oil
Chocolate Gravy
¾ cup sugar
½ cup all-purpose flour
½ cup cocoa powder
1 pinch salt
4 cups whole milk
1 Tbsp butter
1 tsp vanilla extract
| Preparation – Biscuits | Preheat oven to 450°F. Line a baking sheet with parchment paper. In a medium bowl, mix all ingredients well (be careful not to overwork dough). Transfer dough to a floured work surface; roll out until 1 inch thick. Using a biscuit cutter or the bottom of a drinking glass, gently cut out biscuit rounds. Set biscuit rounds on prepared baking sheet; bake, 15 to 20 minutes.
| Preparation – Chocolate Gravy | In a medium bowl, combine sugar, flour, cocoa powder and salt. In a medium saucepan set over low heat, warm milk. Whisk in dry ingredient mixture; cook, whisking, until thick, approximately 5 minutes. Whisk in butter and vanilla. Pour chocolate gravy over hot baked biscuits.