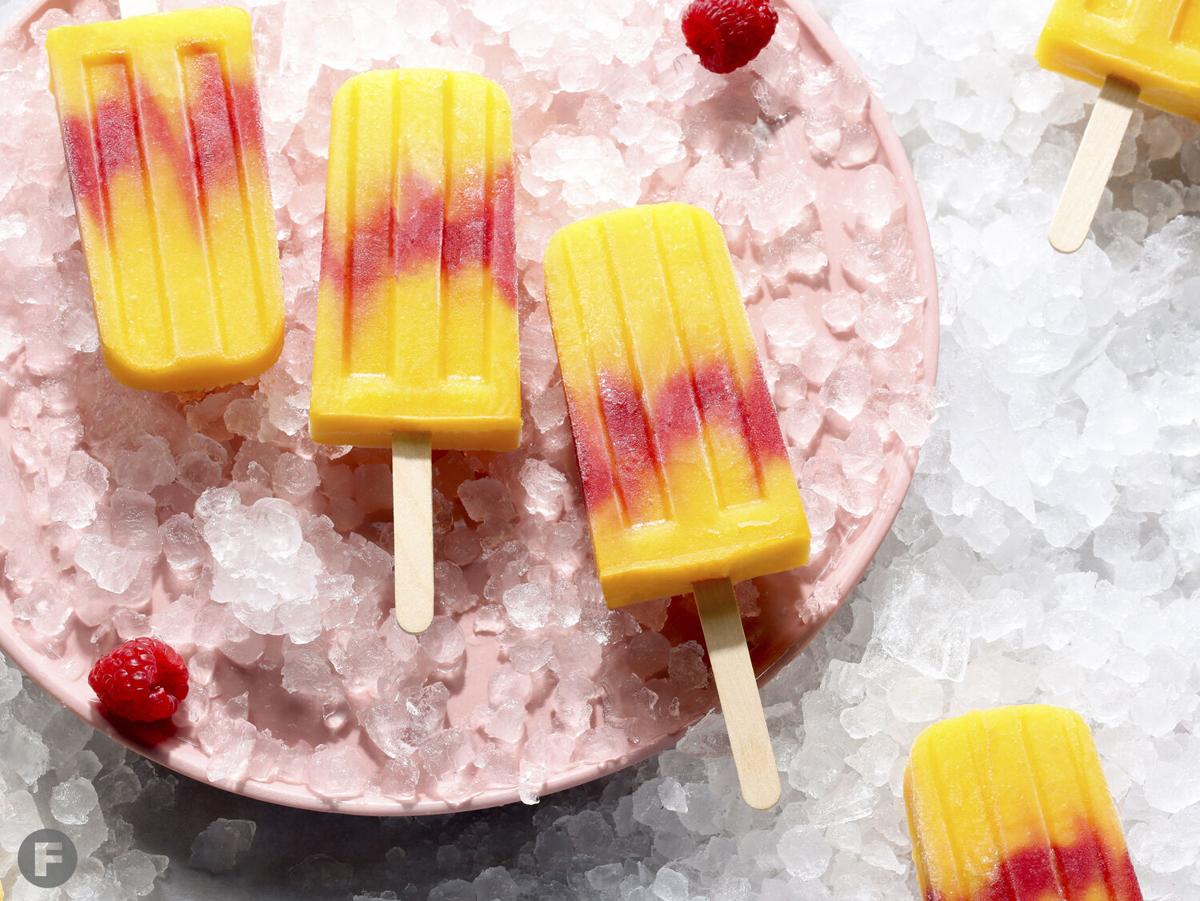 Leave the brand name ice pops at the store and make your own at home. These icy treats pair sweet and creamy mangos with a tart raspberry-lime center. A breeze to make, they'll cool you down when it's hot and humid.
Mango-Raspberry Ice Pops
Yields | 8 ice pops |
1 pint (6 oz) fresh raspberries
¼ cup, plus 3 Tbsp, sugar, divided
¼ cup water
¼ cup freshly squeezed lime juice, divided
3 ripe mangos, peeled and pitted
| Preparation | In a small saucepan, combine raspberries, 3 tablespoons sugar and water. Set over medium-high heat and bring to a simmer. Cook until raspberries breakdown and mixture thickens, approximately 5 minutes. Remove from heat and set aside to cool.
Once cool, transfer raspberry mixture to the bowl of a food processor; add 2 tablespoons lime juice. Process until mixture becomes a smooth purée. Strain purée through a fine-mesh sieve into a clean bowl; discard raspberry seeds. Set aside.
Using a chef's knife, cut mangos into cubes and place in the bowl of a food processor. Add ¼ cup sugar and 2 tablespoons lime juice. Process until mixture becomes a smooth purée. Pour purée into a clean bowl.
Pour mango purée into the bottom of each ice pop mold cavity until each is approximately ⅓ of the way full. Next, evenly distribute the raspberry purée among each of the cavities. Finally, top each cavity with remaining mango purée. Using a long skewer, swirl together the mango and raspberry layers. Insert ice pop sticks. Freeze ice pops until very firm, preferably overnight. Remove from molds (dipping the molds in hot water for 5 seconds will help to release them) and serve immediately.