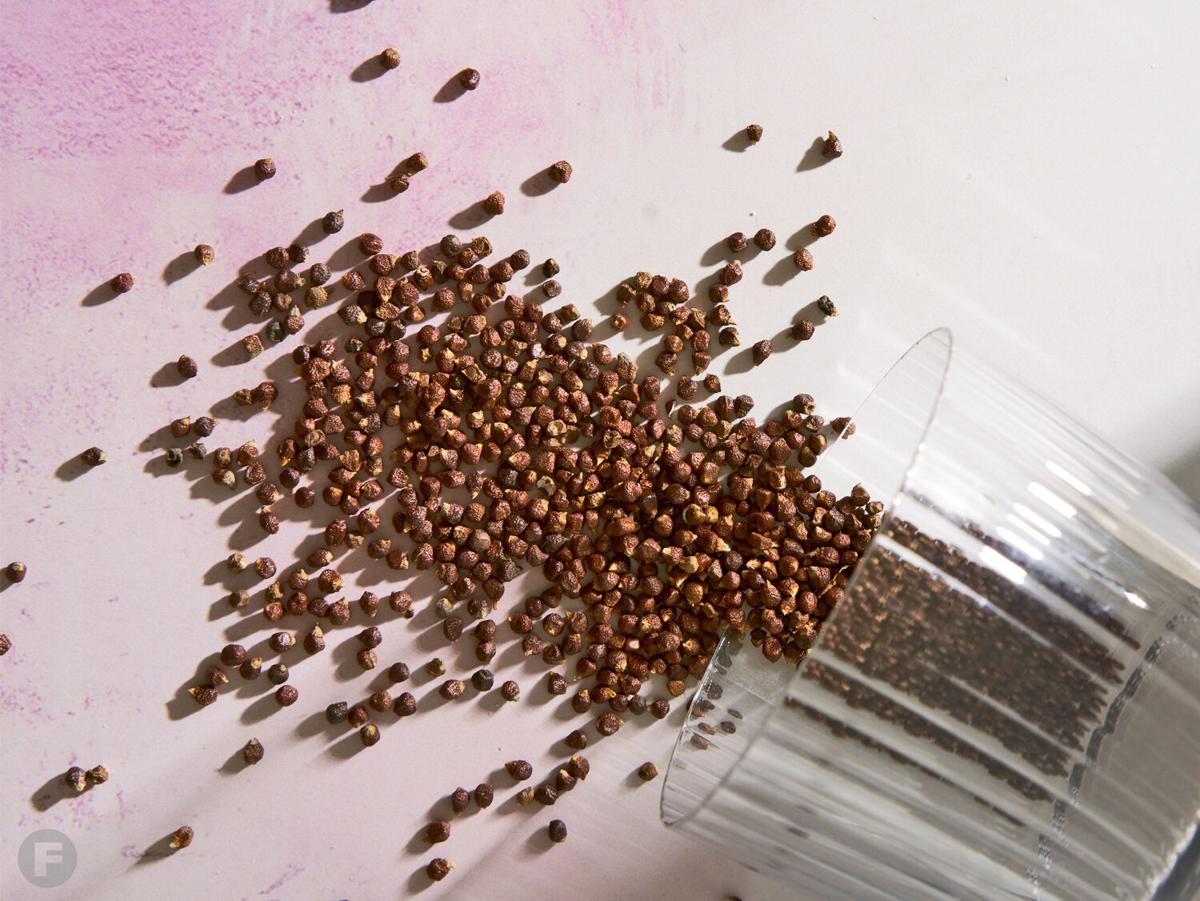 Each of these small seeds packs a multitude of flavors.
What Is It?
Grains of Paradise is the pungent, peppery seed of the plant Aframomum melegueta, a species in the ginger family and a close relative of cardamom. The plant is native to swampy habitats along the coast of West Africa, where the seeds are a common element of the cuisine. While black pepper dominates the flavor profile, it's accompanied by notes of lemon, cardamom, clove, coriander and juniper. The aromatic spice is woodsy but bright, shot through with a sunny heat that goes with almost anything.
Grains of Paradise and fresh lime juice turn this carrot hummus into a spectacular summer snack. 
What Do I Do With It?
A chameleon of sorts, Grains of Paradise deftly pushes different flavors to the forefront depending on the pairing. If you're intimidated, just think of it as pepper that you can grind into all manner of spice rubs, marinades, brines and basting sauces for meat, poultry and fish. Its flavor blooms in soups, stews and curries, and it can infuse unique flavor into butter, oil or cooking liquid for vegetables, rice and other grains – simply crack open the whole seeds, add them to the simmering liquid and remove them prior to serving. Grains of Paradise is fabulous in fruit-laden desserts as well; apples, cherries, peaches and pineapple embrace the notes of citrus and clove.
You might not find Grains of Paradise at your local market, but it's sometimes available at international markets and easy to order online.