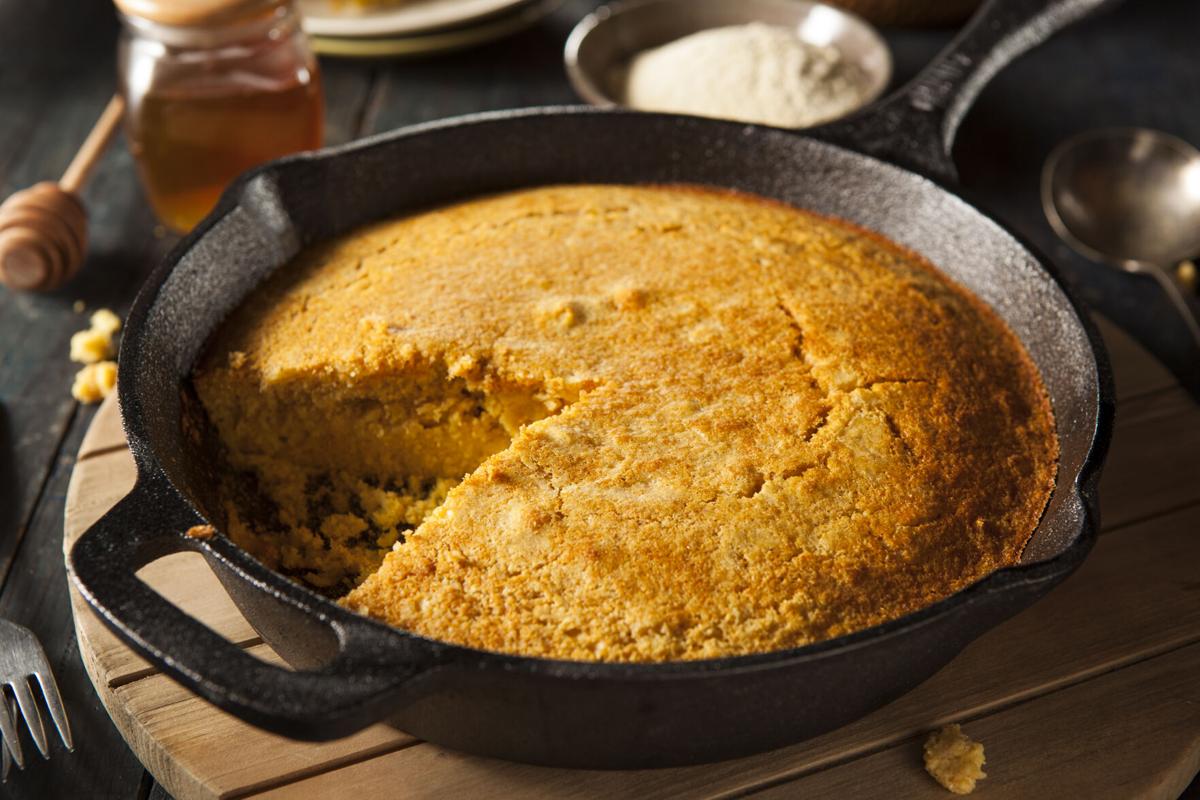 Corn was one of the first things Ozarks settlers learned to grow. Historically, the Ozarks didn't have great soil – simply because the region is so hilly – but corn can grow just about anywhere, and it can be used in many forms, including solid (think grits, hoecakes or hush puppies) and liquid (such as moonshine). Cornbread is integral to both Southern and High South cuisines, and Rowe says this is absolutely the best she's had anywhere.
Serves | 16 |
¼ cup melted butter
2 cups self-rising cornmeal
½ cup self-rising flour
1 Tbsp sugar
2 eggs, lightly beaten
2½ cups buttermilk
1 cup cracklins (fried pork fatback, similar to bacon)
| Preparation | Preheat oven to 425°F. In a cast-iron skillet, add butter; heat in preheating oven until bottom and sides of skillet are hot, approximately 15 minutes. Meanwhile, mix remaining ingredients in a large bowl. Remove hot skillet from oven; pour in mixture. Return skillet to oven and bake, 25 to 30 minutes or until golden brown (a knife inserted in the middle should come out clean). Remove from oven and immediately invert cornbread onto a plate; cut into squares. Serve piping hot with butter, sweet sorghum or honey.