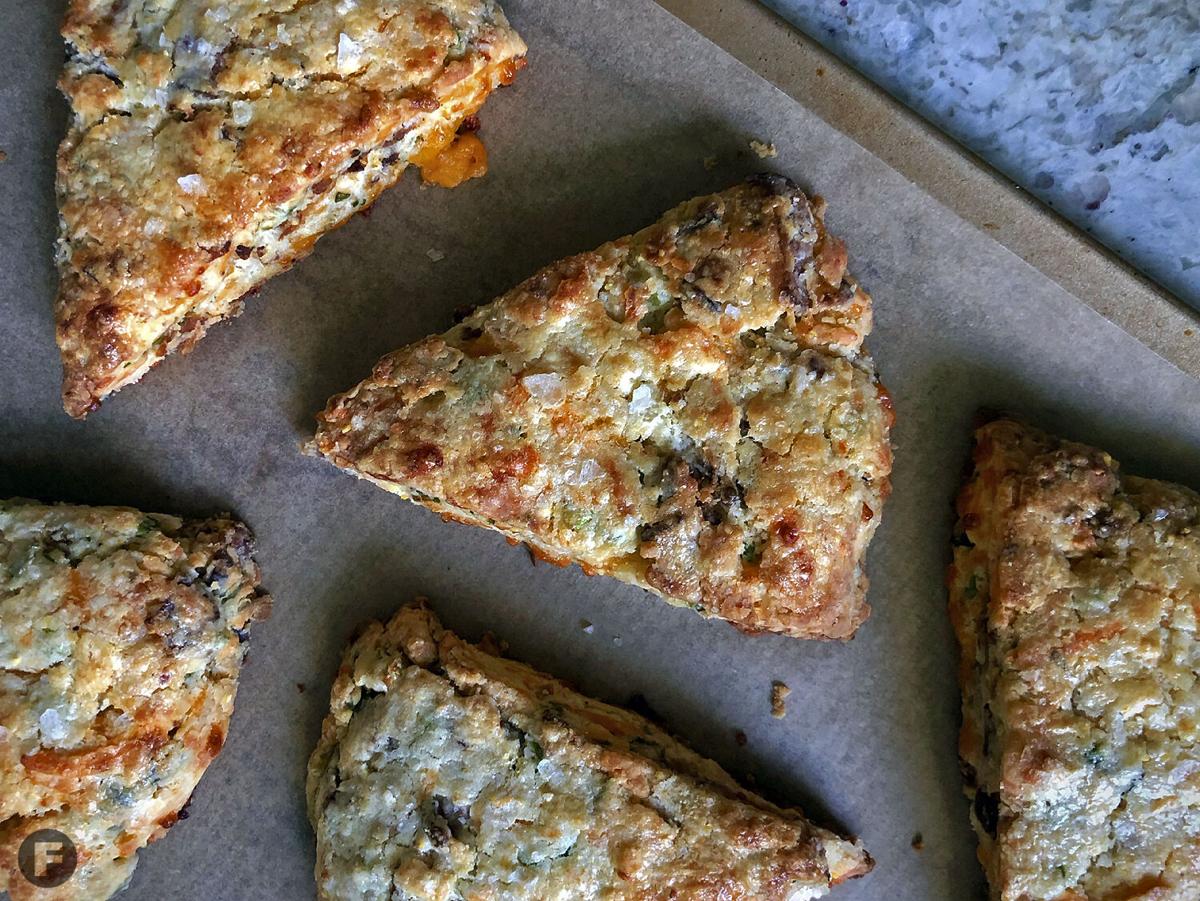 You'll want to make these savory scones daily just to smell the ultimate trifecta of bacon, Cheddar and scallion wafting through your kitchen and the rest of your home.
Cheddar, Bacon and Scallion Scones
Serves | 8 |
2 cups flour
2 Tbsp fine cornmeal
1½ Tbsp sugar
1 tsp baking powder
¼ tsp baking soda
½ tsp salt
¼ tsp black pepper
8 Tbsp cold butter, cubed
12 oz bacon, cooked and chopped
2 cups Cheddar, grated
½ cup scallions, chopped
1 egg
½ cup sour cream
heavy cream, for brushing tops
flaky sea salt
| Preparation | Preheat oven to 425°F. In a medium bowl, combine flour, cornmeal, sugar, baking powder, baking soda, salt and pepper. Add butter and combine until mixture resembles a coarse crumb. Stir in bacon, Cheddar and scallions.
In a small bowl, whisk egg and sour cream until smooth. Stir egg mixture into flour; use your hands to press the dough against the bottom of the bowl to form a ball. Turn dough onto a lightly floured surface and pat into a 7-inch circle, roughly ¾-inch thick. Use a sharp knife to cut into 8 triangles; place on a prepared baking sheet.
Brush with heavy cream and sprinkle flaky sea salt on top. Bake until golden; about 10-15 minutes.