During the COVID-19 pandemic, local breweries are developing innovative ways to sell beer, partner with local businesses and still support their community. As a result of the shutdown, breweries with taprooms lost onsite sales as a core part of their income and cancelled onsite events. Wholesale distributors are also not selling beer to restaurants and bars that are currently closed, ceasing another source of income.
Local breweries are relying on support from their customers more than ever. The Brewers Association recently released results of two surveys of more than 900 breweries nationwide, stating that a majority of breweries do not think their business can last three months given current conditions, suggesting thousands of closings. To meet this dire challenge, many local breweries have flexed their creativity and adapted tactics to keep selling their beer to thirsty fans.
Border Brewing Co. and Casual Animal Brewing Co.
Border Brewing decided to package almost all of its beers in 12-ounce six-packs, fill growlers and sell via curbside pickup and to-go orders. Border has also partnered with fellow Crossroads Arts District neighbors Casual Animal Brewing and KC Wineworks to launch "Crossroads Delivered Happy Hour." The partners deliver nearly daily to several apartment complexes in the area and offer discounts to residents on their products. "It's been a challenge, but we're doing what we can to pay rent and stay afloat. Sales have been steady, but obviously not what they would be with the taproom. We're working harder, longer hours and making less money, but we're still in business! We're doing whatever we can to make things work," Border Brewing co-founder Eric Martens says, 
Border Brewing Co., 406 E. 18th St., Crossroads Arts District, Kansas City, Missouri, 816.315.6807, borderbrewco.com
KC Wineworks, 1829 McGee St., Crossroads Arts District, Kansas City, Missouri, 816.256.4608, kcwineworks.com
Casual Animal Brewing Co., 1725 McGee St., Crossroads Arts District, Kansas City, Missouri, 816.214.5388, casualanimalbrewing.com
Alma Mader Brewing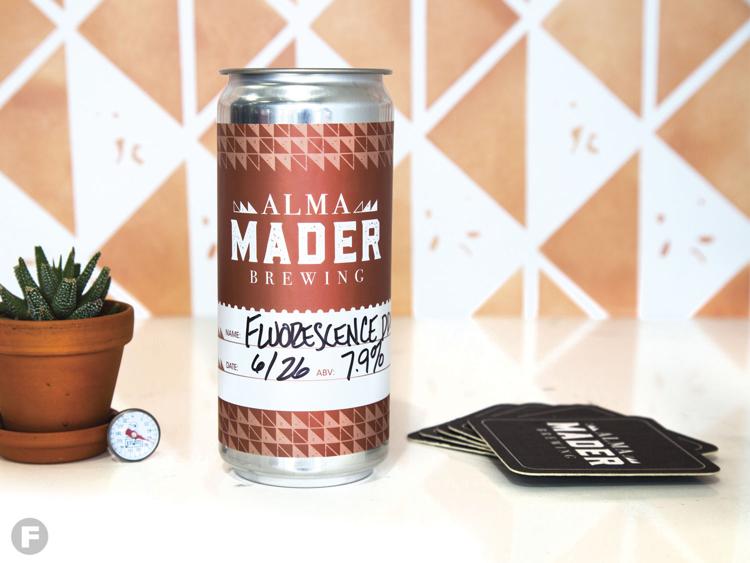 Amigoni Urban Winery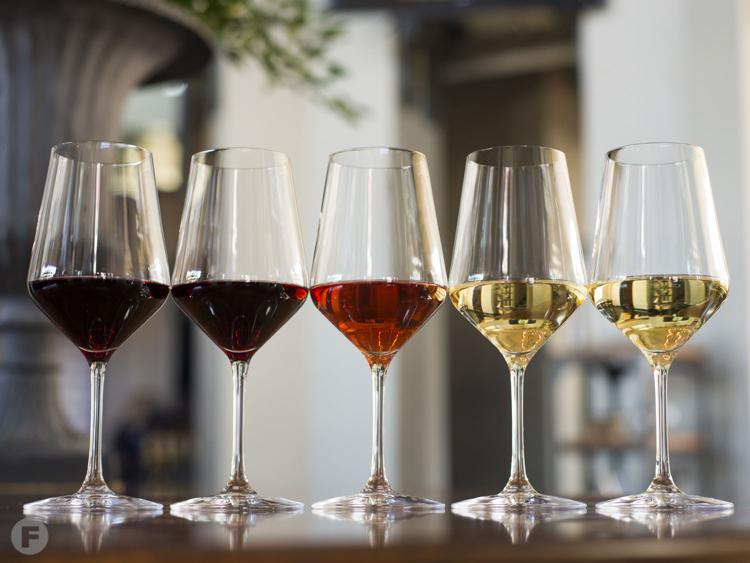 BKS Artisan Ales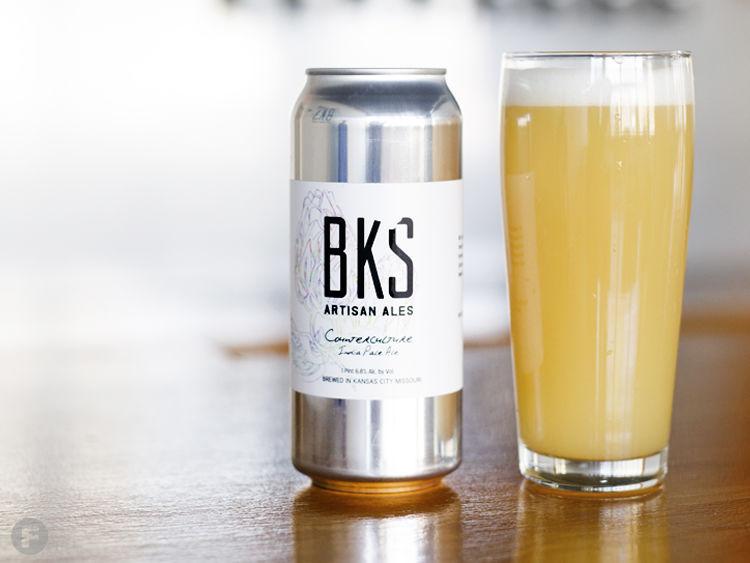 Border Brewing Co.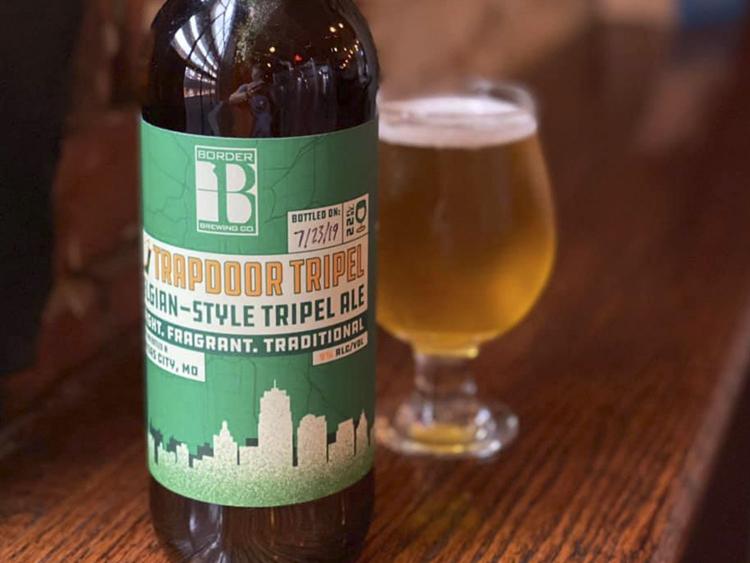 Casual Animal Brewing Co.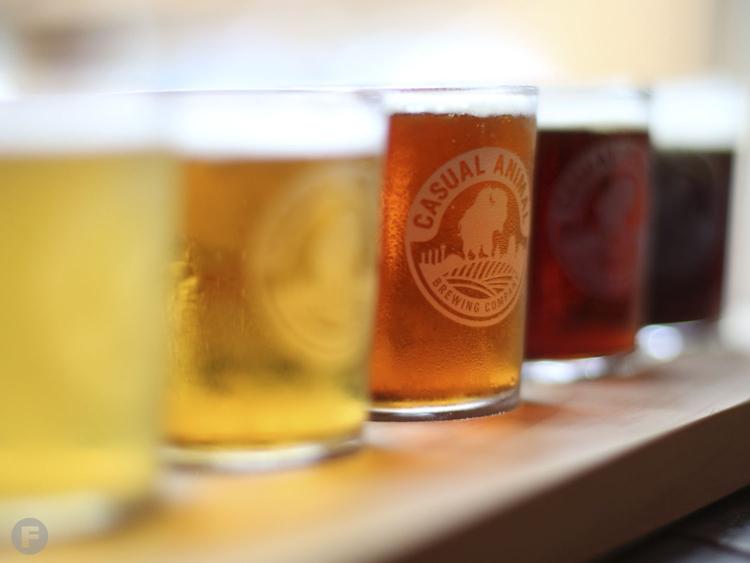 Cinder Block Brewery
City Barrel Brewing Co.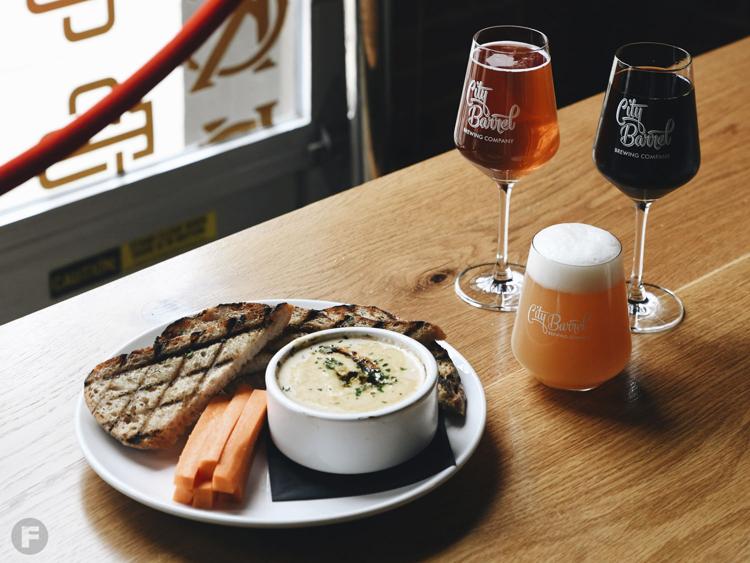 Crane Brewing Co.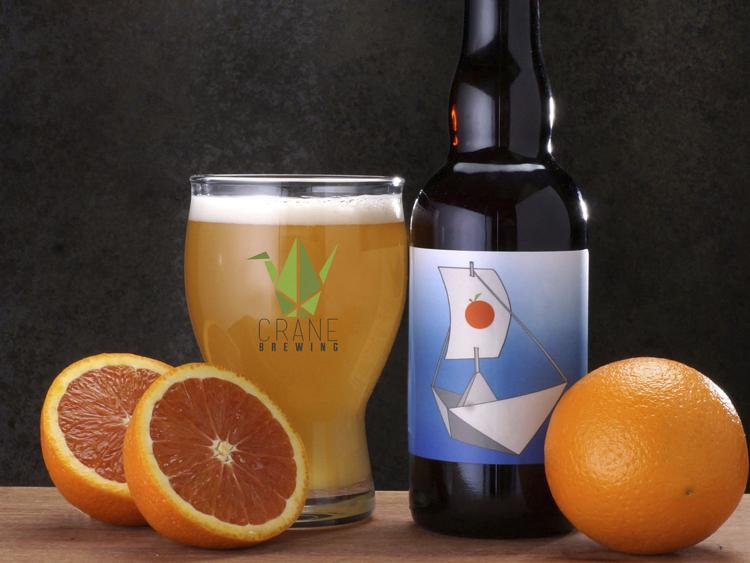 East Forty Brewing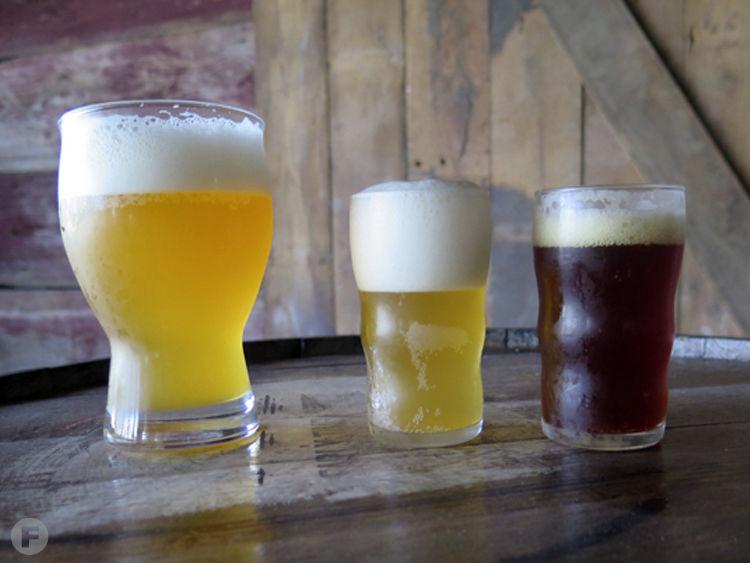 Fields & Ivy Brewery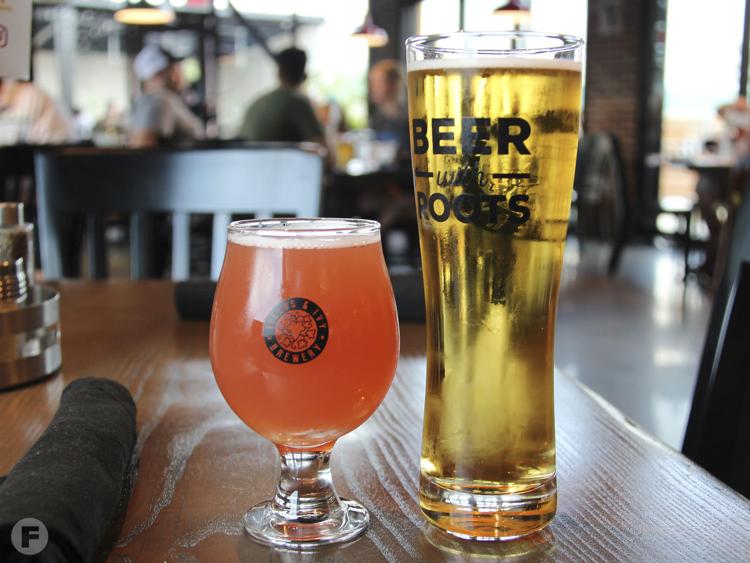 Fringe Beerworks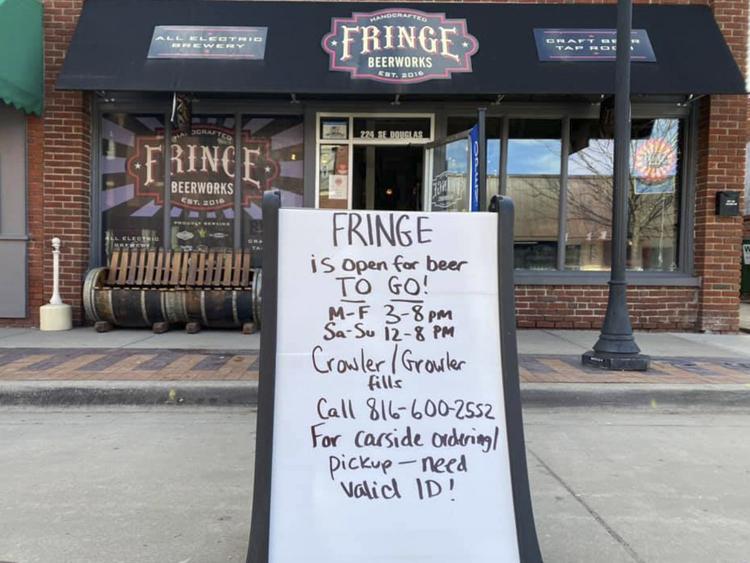 Holy-Field Vineyard & Winery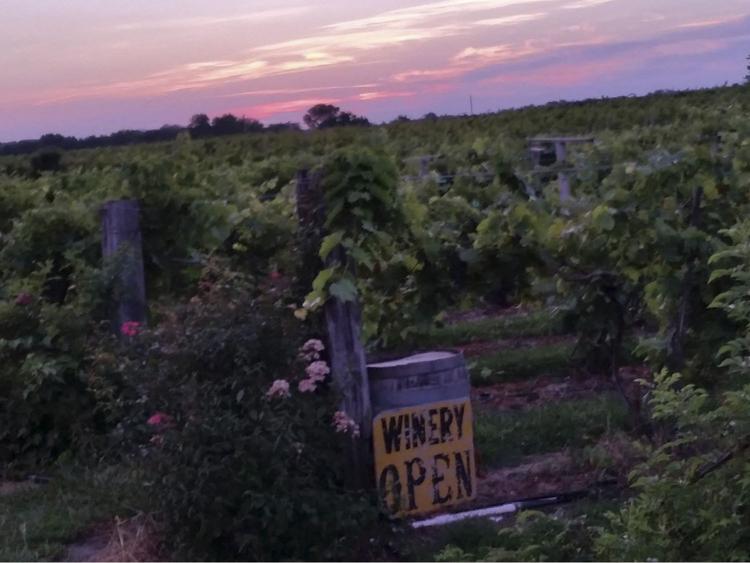 J. Rieger & Co.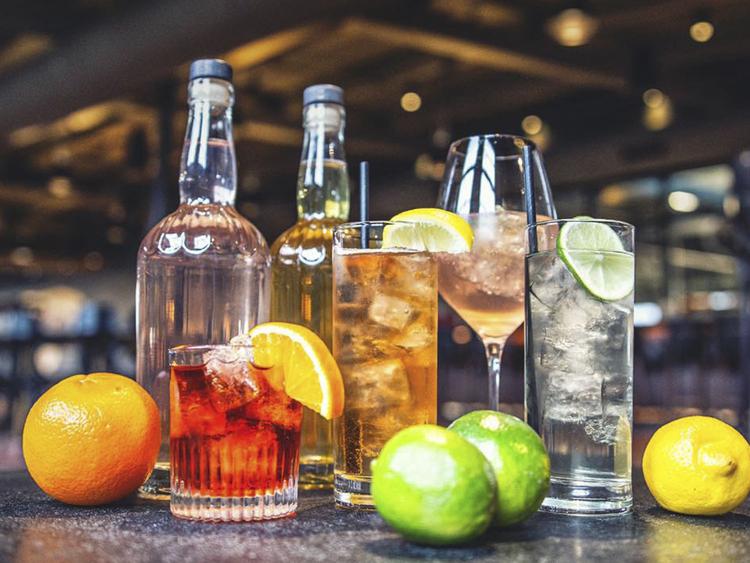 KC Wineworks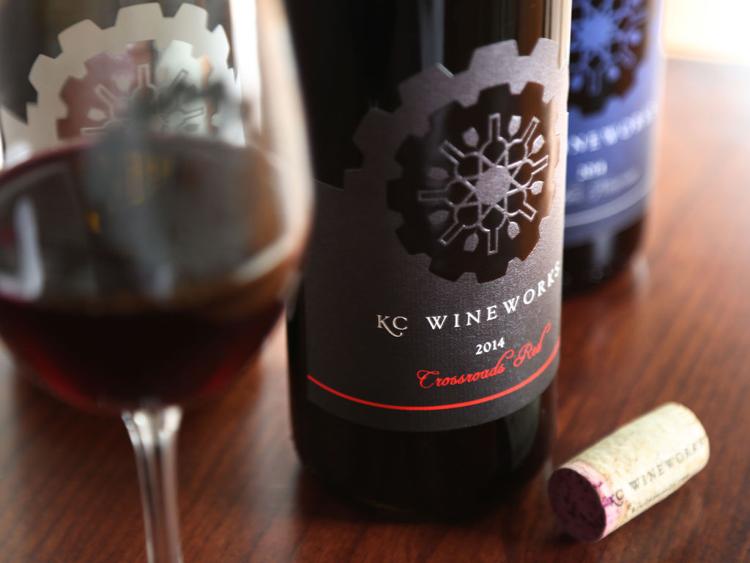 Lifted Spirits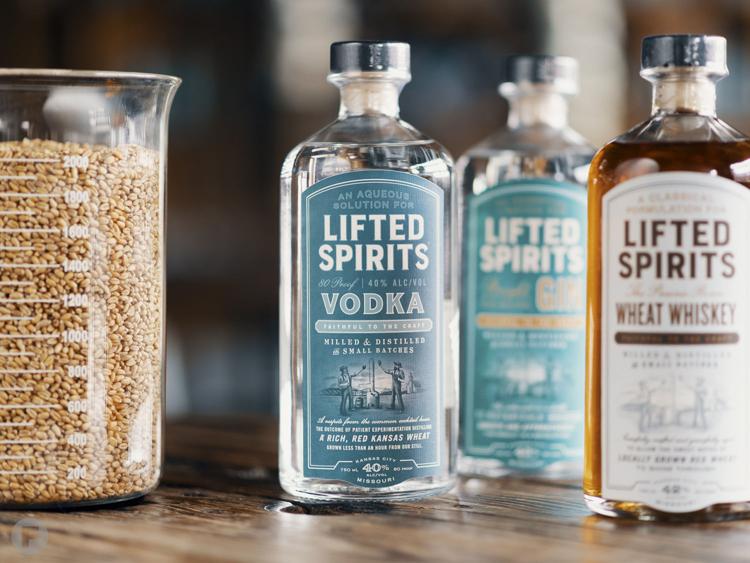 Martin City Brewing Co.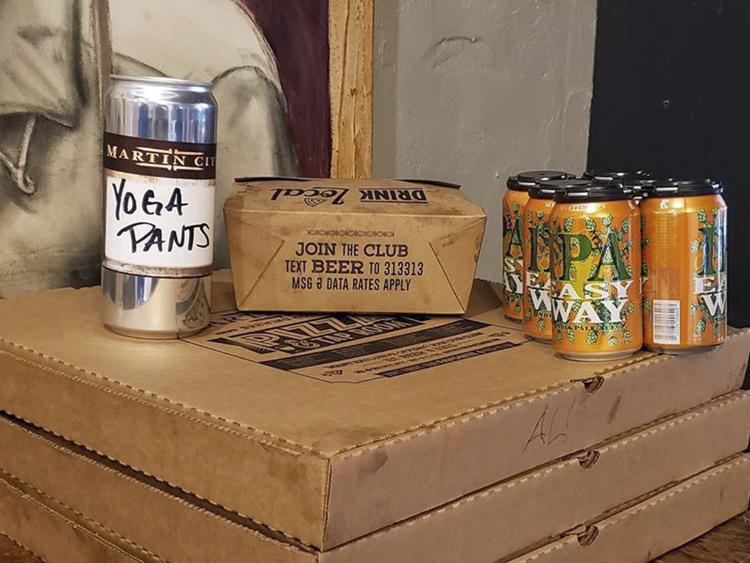 Servaes Brewing Co.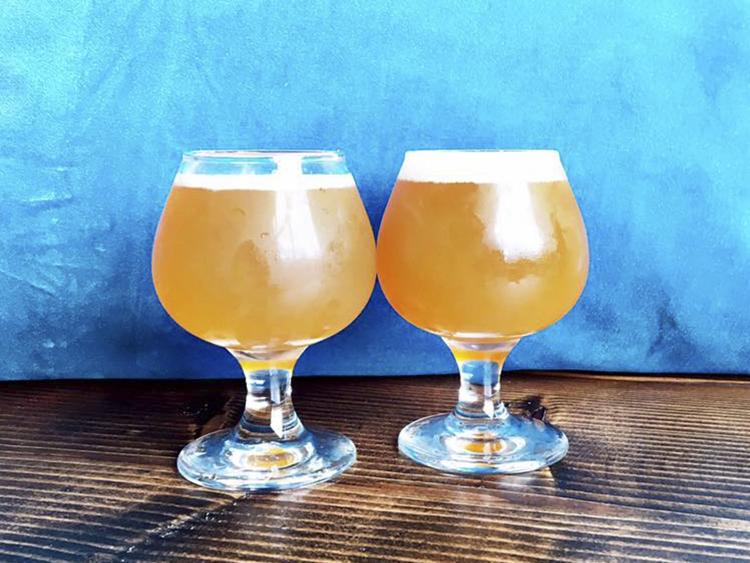 Strange Days Brewing Co.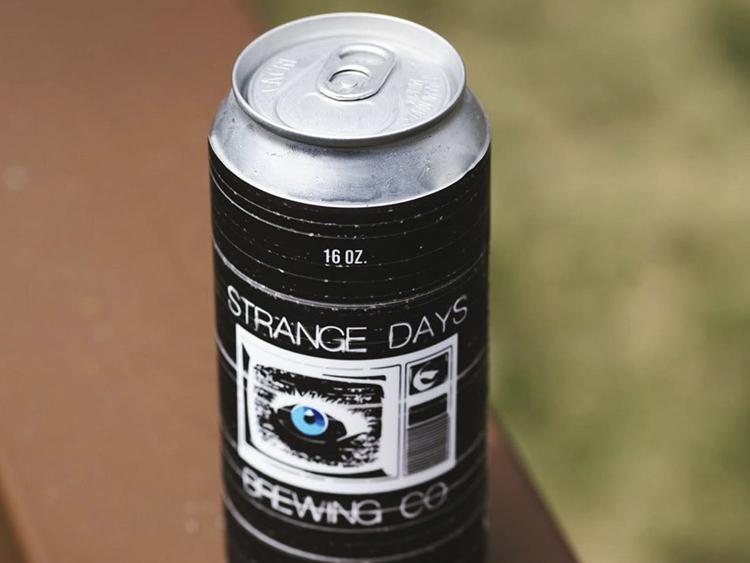 Tom's Town Distilling Co.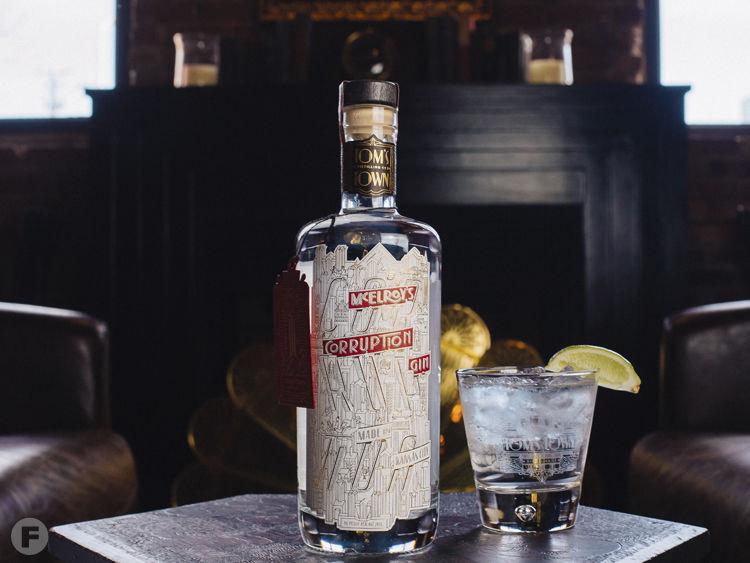 Transport Brewery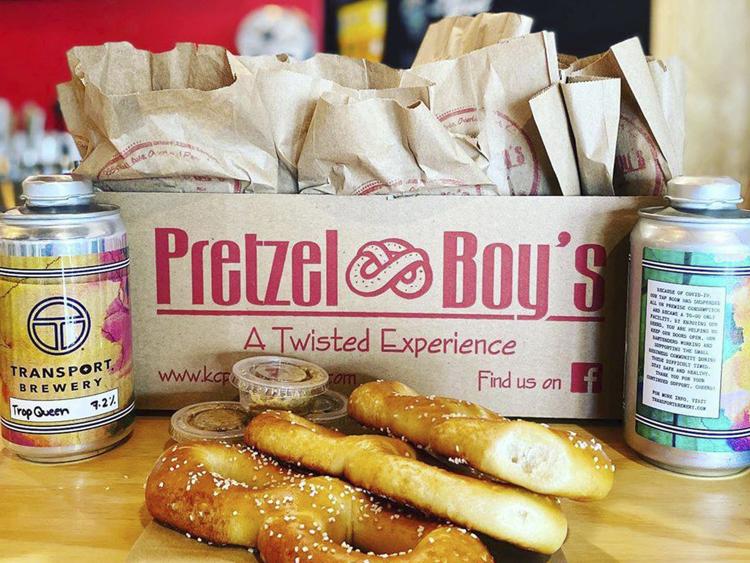 Wind Shift Brewing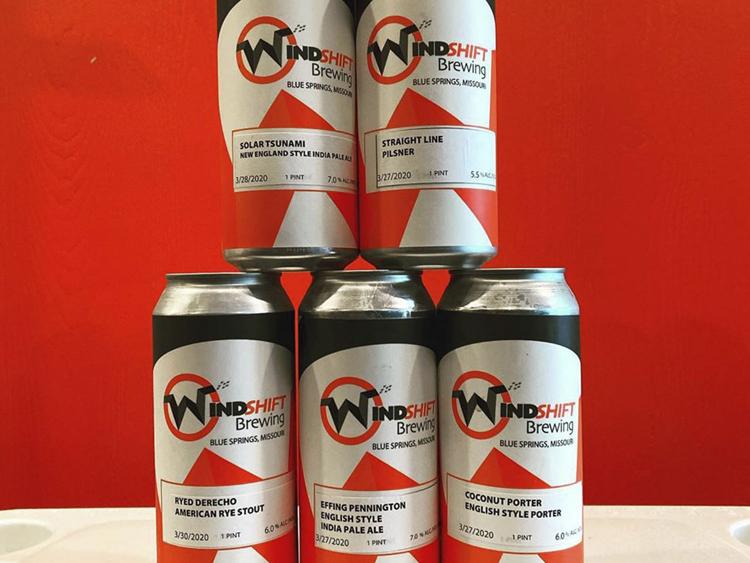 Transport Brewing
Transport Brewing partners with KC Pretzel Boys and runs a $15 special on Wednesdays. The offer includes a crowler of any beer, a bag of pretzel bites, mustard and beer cheese to go. Saturday specials include a sandwich and crowler deal for $20-22 in partnership with a rotation of local restaurants, such as Affäre, Werners Fine Sausages and Browne's Irish Market. Since opening, Transport has supported community members by offering beer discounts to the military, veterans, police, firefighters, EMTs, nurses, teachers, and homebrewers in the American Homebrewers Association. "We are open six days a week for 25-ounce crowler sales to go," operations manager Christie R. Merandino says. "Guests may call ahead and curbside pickup is available. Bartender donations can be found on our website for anyone that wants to donate."
Transport Brewing Company, 11113 Johnson Dr., Shawnee, Kansas, 913.766.6673, transportbrewery.com
Servaes Brewing
Servaes Brewing shifted "from being a taproom with some to-go options to a full-on packaging brewery in a matter of days," says owner and brewer Courtney Servaes. The brewery's production, normally split evenly between taproom draft sales and packaged beer sales, is now 100 percent packaged beer that can be ordered online. The brewery, which celebrates its first anniversary from April 15 to 19, began hosting weekly happy hours on Tuesdays at 7pm. Servaes hosts a livestream discussion on the brewery's Facebook page to discuss new releases and upcoming events. "This isn't the type of thing I typically do, but I've enjoyed sharing whatever beer I'm drinking and finding out what everyone else is drinking," Servaes says.
Servaes has also partnered with Old Shawnee Pizza and will soon begin offering take-and-bake pizzas and beer as a package deal. "When things go back to normal, there are going to be a lot of lessons learned that will change how breweries do business," Servaes says. "A lot of breweries didn't do any sort of packaging aside from growlers. They have been forced to learn. Now that they have the ability to do so, I don't see them changing back."
Servaes Brewing Co., 10921 Johnson Dr., Shawnee, Kansas, 913.608.5220, servaesbrewco.com
BKS Artisan Ales
Recent online releases of cans from BKS Artisan Ales have sold out in minutes. "We are releasing four-packs of our 16-ounce cans on our online store starting at 7pm every Thursday for a pre-sale event," says Mary Rooney, who co-founded the Brookside brewery with her husband, Brian. "The cans typically sell out in about an hour, based on how many we have."
For public safety purposes, the online ordering process prevents customers from lining up outside the tasting room in hopes of securing coveted four-packs. BKS also posts online beer available for fills of new growlers. Customers may pick up orders from 2 to 7pm on Fridays and Saturdays. 
The brewery's online store also offers items from local small businesses like KC Pretzel Boys, Oddly Correct Coffee, Heirloom Bakery & Hearth and Beer Paws. "This allows people to come to our location and makes it easier to pick up local goods along with their beer order, while supporting other local businesses," Rooney says.
BKS also donated a dollar from sales of each four-pack and growler fill during the last weeks of March to Harvesters Community Food Network. "We wrote the check and were able to donate $1,100 to Harvesters, which is 3,300 meals!" Rooney says.
BKS Artisan Ales, 633 E. 63rd St., #120, Brookside, Kansas City, Missouri, 816.673.3027, bksartisanales.com
KC Bier Co.
Draft beer sales have dried up at local restaurants and bars, including sales of KC Bier Co.'s German styles of beer. However, its bottled beer sales have increased at liquor stores and supermarkets as customers stock up for consumption at home. Rather than attempt a curbside pickup program at its temporarily closed beer hall in Waldo, KC Bier's director of marketing Andrew Zender says, "because the majority of our business is wholesale, the best way to support the brewery is to purchase our six-packs and/or twelve-packs from retail liquor or grocery stores."
KC Bier Co., 310 W. 79th St., Waldo, Kansas City, Missouri, 816.214.8691, kcbier.com
Martin City Brewing Co.
Since its inception, Martin City Brewing Co. has diversified into restaurant operations by opening its original pub and pizza parlors with taprooms in Martin City, Leawood and Lee's Summit. Sales are down overall, but the ability to offer curbside sales of pizza and beer has helped the business remain afloat. "We have been able to sustain 100 percent of our brewing staff and around 60 percent of our restaurant staff," says director of operations Matt Moore. The company has adapted its outreach to generate sales. "We have leveraged our beer club email list and doubled down on social media advertising," Moore says. "I think both of these levers have helped. This is going to hurt all of us for a long time. Everyone that is working is making less than before but currently we are all comfortable with that reality."
Martin City Brewing Co., various locations, martincitybrewingcompany.com
East Forty Brewing
East Forty Brewing founder David Mann observes that carryout and curbside pickup isn't a longterm solution, as that revenue won't offset the sharp decrease in taproom sales and increased packaging costs. For now, East Forty has introduced local delivery to reach customers who are not leaving their house for curbside pickup. The brewery not only delivers beer, but also "build and bake" pizza kits, select food items and a cocktail kit with liquor in the original package paired with the accompanying mixer and garnishes. "I think the more products we can offer our customers will help us in creating a more valuable service," Moore says.
East Forty Brewing, 1201 W. Main St., Blue Springs, Missouri, 816.988.8217, eastfortybrewing.com
Cinder Block Brewery
Cinder Block Brewery offers delivery of its beer and cider as well as local Farm to Market bread. The brewery is working to release small-batch beers, ciders and meads often in cans to employ as many people as possible. "We've also started the Midday Happy Hour show [on Facebook] as a way to reconnect with our regulars and to highlight our partner businesses in the community that have supported us over the years," says founder Bryce Schaffter.
Cinder Block Brewery, 110 E. 18th Ave., North Kansas City, Missouri, 816.298.6555, cinderblockbrewery.com
Strange Days Brewing Co.
Strange Days offers online ordering and curbside pickup of its beer as well as "stay at home" packages. The packages include a food item from a local food business, board or card game, beer and sometimes dessert such as Betty Rae's ice cream. The brewery is examining the option for local delivery, and its Beer for PPE event continues through April. "People can bring in certain PPE items that we have listed and get beer in exchange," co-founder Chris Beier says. "The PPE items are going to longterm care facilities that need them."
Strange Days Brewing, 316 Oak St., River Market, Kansas City, Missouri, 816.469.5321, strangedaysbrewing.com
Boulevard Brewing Co.
During the quarantine, Boulevardhas sent out Boulevard Care Packages for service industry employees and hosted virtual events. For example, stay-at-home beer fans can download bingo cards and participate in virtual Bingo at the Beer Hall. Beer drinkers can visit virtually with brand ambassador Kyle Hopkins at Kyle's Garage for beer education meetings, happy hours and discussion of food and beer, such as pairing Boulevard beer with Christopher Elbow chocolate. Some FlingBreak events are also in the works to highlight the brewery's canned Fling Cocktails.
Boulevard Brewing, boulevard.com
Numerous local breweries have also participated in two Together We Can events held at Diametic Brewing in Lee's Summit. More than a dozen local breweries offered onsite sales of packaged beer in one location that was organized as a drive-thru operation. Local breweries plan to host a third Together We Can event on April 18 for ease of one-stop purchasing while maintaining safety for all.