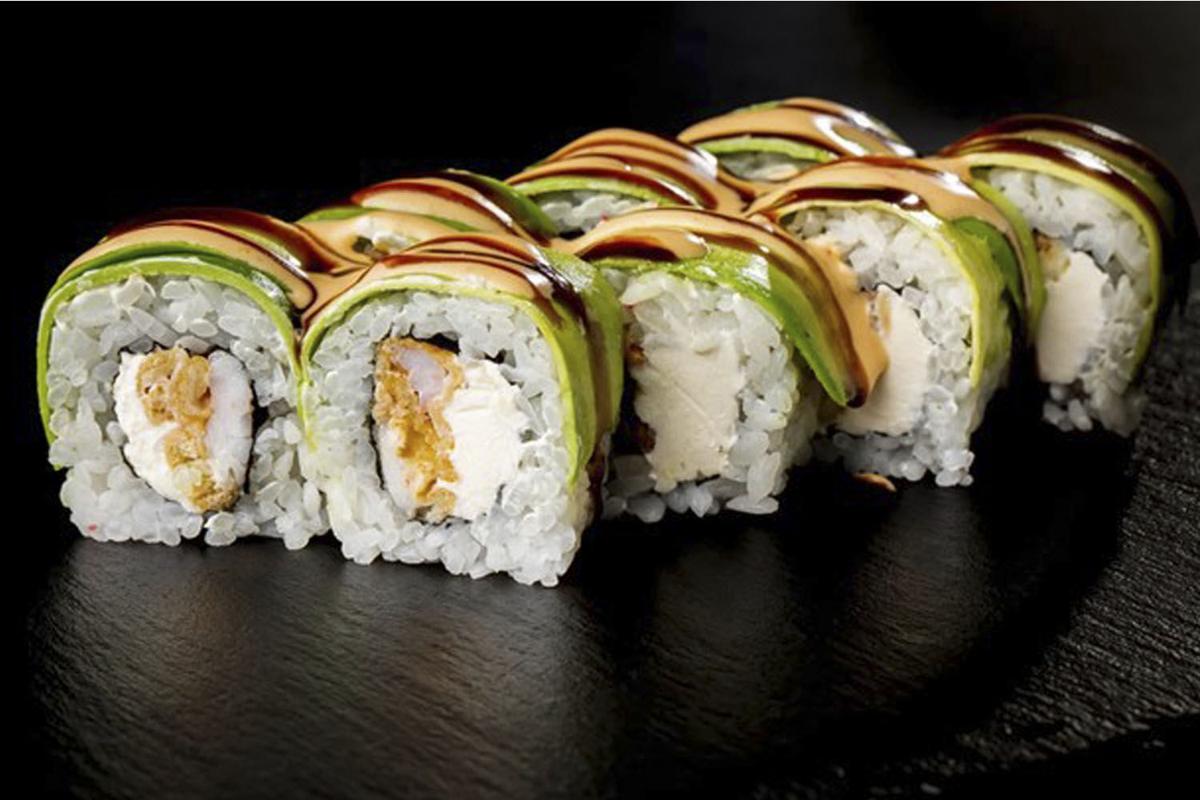 Those in Prairie Village, Kansas, pining for a traditional Japanese dining experience don't have to travel so far now. In October, Shinju Sushi & Hibachi opened in The Shops of Prairie Village, taking over a prominent space that was previously occupied by C. Frogs.
As co-owner Jennifer Zhang puts it, she and co-owners Enson Shi and Xiong Shi were recently on a walk through the shopping center when they diagnosed a lack of Japanese influence in the area. The group, which also owns Prime Sushi in Kansas City, Missouri, decided the area could really use a sushi and hibachi restaurant.
"We just feel like this community needs it," Zhang says. "We feel like there's no reason not to serve quality food to quality people, right?"
Shinju Sushi & Hibachi occupies a large space of approximately 6,000 square feet and features six hibachi tables. The restaurant has a prominent bar divided into two uses: one half is a cocktail bar with its own drink menu, and the other offers freshly prepared sushi. Since the restaurant brings in fresh meat every day and fresh fish twice a week, the menu will differ depending on what fresh items are available.
"We are using top-quality stuff," Zhang says. "All of our steak for the hibachi is of the highest quality, and the seafood and chicken, too. The quality is guaranteed."
The Shinju Sushi & Hibachi menu will be largely similar to that of the popular Prime Sushi – aside from the hibachi, which isn't offered at Prime. The dish that's proved most alluring so far has been the salmon crunch roll, which comes with a spicy mayo.
"It's very crunchy on the outside," Zhang says. "We fry [the roll], but just a little bit to keep the tenderness inside the roll. And there's a secret sauce, but I can't tell you the ingredients in it."
Zhang means it when she says the experience at Shinju Sushi & Hibachi will be authentically Japanese. The restaurant has a sushi chef who has worked overseas in Japan, and the staff's methods for cooking rice and cutting fish differs from that of more common sushi restaurants in the area. Zhang says the menu will have a natural taste, plus an offering of several special rolls.
Shinju Sushi & Hibachi is open Monday through Thursday from 11am to 2:30pm and 4:30 to 9:30pm, Friday from 11am to 10:30pm, Saturday from noon to 10:30pm and Sunday from noon to 9:30pm.
Shinju Sushi & Hibachi, 3935 W. 69th Terrace, Prairie Village, Kansas, 913.499.1055, shinjupv.com