Chef Penny Mufuka and her husband, Doug Mufuka have a new concept opening this spring in the Park Place Shopping Center called Bamboo Penny's. This massive space looks to be the perfect place to take in some sunshine – alongside delicious drinks and Thai cuisine.
If Penny sounds familiar, that's because she and Doug opened another Thai restaurant just a few months back: KC Thai. The couple also co-owns and operates Thai House in south Kansas City. However, Bamboo Penny's will offer a slightly different twist on some familiar options.
"At both of our other restaurants, we try to stick very closely to traditional methods and preparations, even though we do have some dishes that push the envelope," Doug says. "With Bamboo Penny's, we really wanted to experiment a bit with our flavors and recipes to provide something new while still sticking with Penny's cooking style."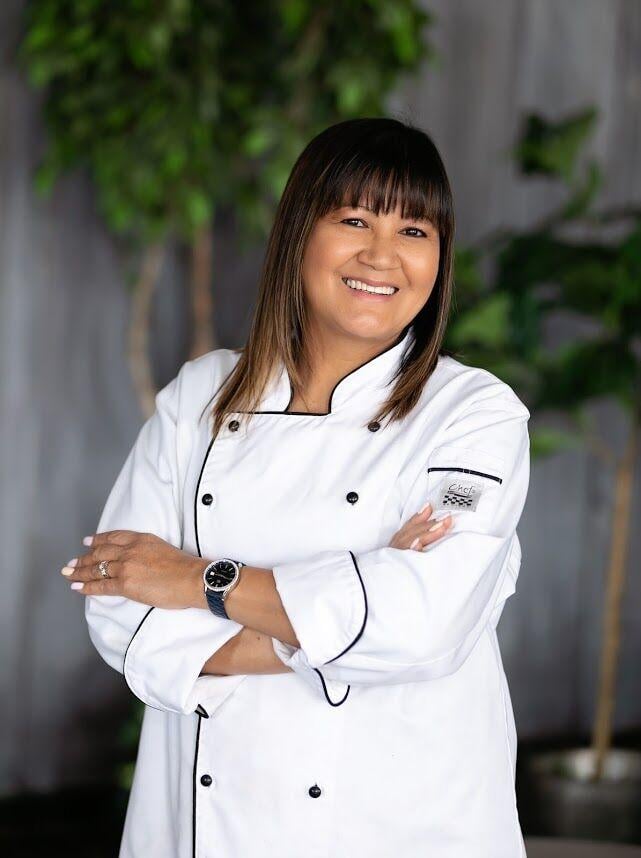 The focus at Bamboo Penny's will be on big, tropical flavors; Penny was drawn to the bright, bold flavor profiles of pineapple, mango, tamarind and more. She says planning the food menu (along with Doug planning out tropical cocktails), has led her to experiment more than ever with combinations and create some really unique dishes.
"I just wanted everything on the menu to be bright and fresh," Penny says. "I still love cooking traditional dishes, but changing or altering one thing can be difficult with such traditional options. This was a great chance for me to branch out and try new things."
Alongside pad thai and curry, look for lesser-known dishes like yen ta fo and moo yan.
A native of Thailand, Penny has over 25 years in the restaurant industry to draw from, so that experimentation has led to some truly exciting dishes. She thinks the pineapple fried rice will be a bestseller, but is also excited about options like the whole snapper, soft shell crab salad and Thai barbecue ribs will also draw dedicated fans. In addition to Penny's dishes, Doug's flavorful cocktails will add to the tropical theme. A Mai Tai will always be available, and Doug is excited to resurrect and revitalize an oft-forgotten, Prohibition-era cocktail called, of course, the Bamboo.
The couple was drawn to the Park Place area because it felt like such a great congregation spot for families. There is always a lot of foot traffic, and fresh, different food options seemed to fit the vibe of the area extremely well. Bamboo Penny's will be a massive, two-story space, complete with a rooftop bar called The Bamboo Room. Guests will be able to enjoy handcrafted, tropical cocktails and a smaller menu in the rooftop space, and The Bamboo Room will also be available to rent for special occasions.
The couple is tentatively planning to open Bamboo Penny's in early May.
Bamboo Penny's, 5270 W. 116th Place, Leawood, Kansas, bamboopennys.com