When we opened Bulrush in St. Louis in 2019, we weren't quite sure what the focus would be beyond looking at the roots of Ozarks foods. But there was something about that kernel of an idea that drew us an eclectic group of supporters, including a large number of scientists, academics and archivists. While I joke that I probably have more paleoethnobotanist friends than anyone else, the real boon has been the archivists.
Among those archivists is Jennifer Clark, who at the time was the lead archivist of the Gateway Arch National Park Museum. Clark dined at Bulrush in our opening months and was intrigued by our focus on the Ozarks cuisine of the early 19th century. She saw what her peer network could potentially offer to our project and invited me to a local archivists' meeting in the Carondelet neighborhood.
With my pressing kitchen prep list overwhelming my mind, I sat on a cold, gray metal folding chair, plotting my escape in case the meeting droned on. Abruptly, an older fellow sat down next to me and introduced himself. "I'm Richard Buthod, an archivist at the St. Louis City Recorder of Deeds Office." At that moment I thought the person with the least exciting archival job in the room had just sat next to me, but I later learned how important his role is in tracing family genealogy, among many other subjects. I politely responded, "I'm Rob Connoley, a chef, and I have a small restaurant focused on historic Ozarks cuisine from the early 19th century." Buthod's eyes lit up and he said, "Now I know why I felt compelled to sit down next to you!"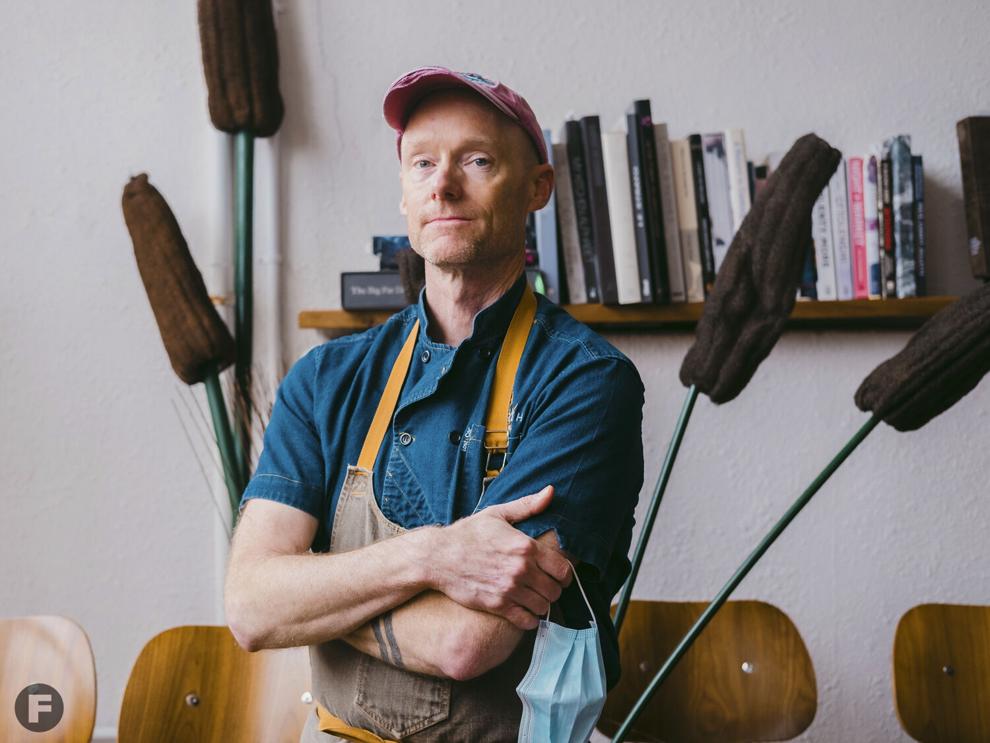 Buthod shared that he recently looked through a set of old ledgers in the city's archival vault, and he ran across an 1841 legal proceeding of Benjamin H. Reed, whose seed store needed a loan to survive bad debts. The proceeding had a page of legal jargon followed by a detailed stock inventory with 95 varieties of plants that Reed sold. Of those 95 varieties listed, 70 are still available today through common seed stores. The other 25 seeds, however, captured my attention because they offered the potential to expand both biodiversity for our farmers and flavor diversity for my food.
Researching those 25 seeds, I found most had academic papers written about them, suggesting their historic importance to the region. I read accounts of the Rohan potato (now believed extinct), the Marrowfat pea (a workhorse of a pea in its day) and the White Spurd cucumber (loaded with more seeds than the modern consumer would appreciate). None of these vegetables had been served in a modern area restaurant – possibly ever, if their disappearance preceded the opening of restaurants.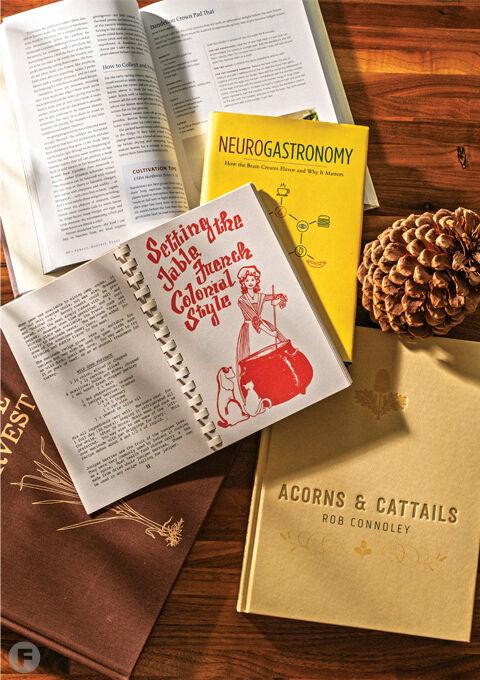 Since most of the 25 seeds weren't readily available through online seed stores, I reached out to two seed banks in the region: Seed Savers Exchange in Decorah, Iowa, and Baker Creek Heirloom Seeds in Mansfield, Missouri. Seed Savers' director of preservation, Philip Kauth, offered me a few of the seeds on the "missing" list and then shared a few other known Ozarks heritage seeds, including the Eliza Jane Byrd bean and the Saltenberger tomato, both with documented family provenance to the region.
Meanwhile, I gathered a team of small-farm growers who were willing to try seeds that didn't have a recent proven track record. For many, dedicating acreage to plants that could fail was risky; yet, in all, I recruited a dozen farmers to grow 23 seeds for the project. The only carrot I was able to offer the growers was a guarantee that if they were able "to get it out of the ground," I would buy their crops at premium prices. Most were on board despite that guarantee, however, out of pure curiosity of these mostly inaccessible seeds.
Our list of growers include some familiar farmers such as Eric and Crystal Stevens of La Vista CSA Farm in Godfrey, Illinois, as well as advanced hobbyists such as Stan Williams of Solanaceae Farm in Old Jamestown north of St. Louis. We also work with a handful of backyard gardeners willing to "just give it a try" such as Linda Workman, who became our largest okra source last year, growing Cowhorn okra, which we often served pan-seared with braised beef cheek.
Months passed with only minor updates from the farmers, but when summer emerged, small harvests started to be delivered to the kitchen. The first was Oxheart cabbage (served direct-coal cooked, basted with lard and dusted with sumac), followed by Earnstine Family cucumbers (made into bread and butter pickles, cooked until caramelized and served with venison pâté and watermelon jelly). There were also some failures, such as a flat white turnip that grew rotted and the Prussian Blue peas in my personal garden that just never took off. But there were also exciting surprises, including a number of farmers who grew salsify – a cold-weather crop known to the area in the 1840s but not seen in probably 100 years. Similar in looks to parsnip, raw salsify is firm and starchy, but cooked, it takes on a consistency similar to cooked carrot. We sear the outside, roast it with hard cider and serve it with foraged mushrooms, apricot and venison powder, topped with fried and salted salsify peelings that exemplify our commitment to zero-waste practices.
My style of cooking thrives on projects like this. We don't use recipes and rarely repeat dishes. I train my staff to cook by the inspiration of the ingredient and not by preconceived notions of how an ingredient should be used. We think in terms of texture, temperature, flavor and technique, but not tradition. If a farmer brings us only a small basket of vegetables, which was often the case in our first season of harvests, that vegetable inspires the course even if only for one night.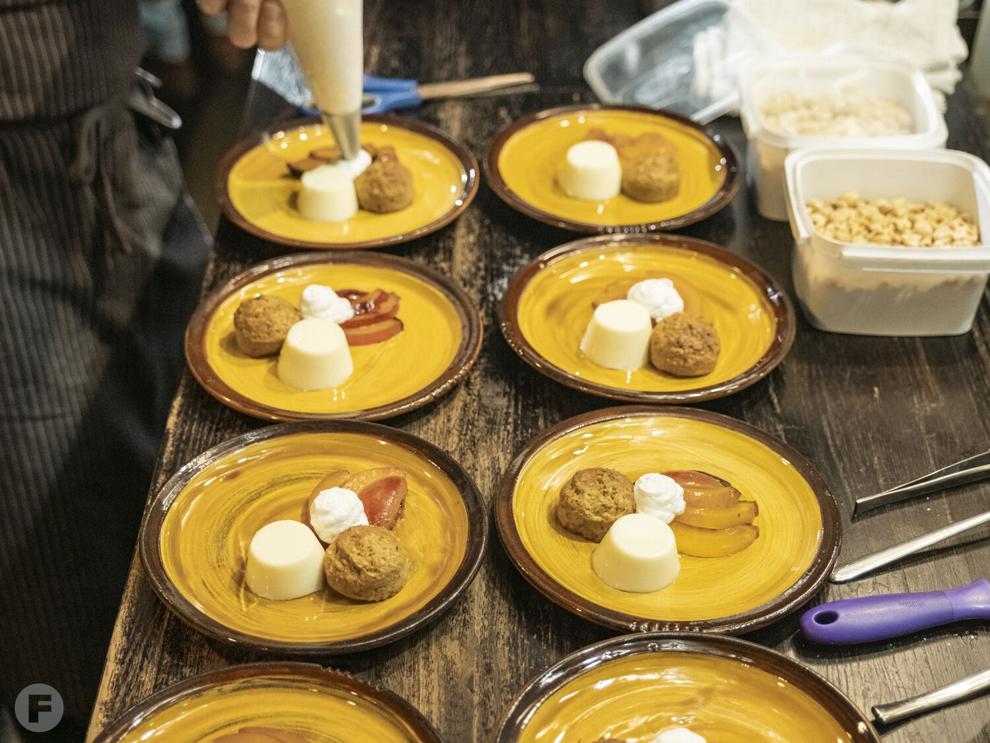 In my admitted naïveté, I didn't realize seed stores existed back in the early- to mid-19th century; I assumed seeds were gathered from previous crops, neighbors or maybe a general store, but the idea of a specialty store never occurred to me. And yet, scrolling through old city directories, there turned out to be a number of seed stores. How did these stores source their seeds? Who was the first seed store in the region? What informal seed saving was happening back at that time, and is it only due to nostalgia that we moderns seek out these old-time varieties, or was something comparable happening back in 1841 as they looked to their own ancestors?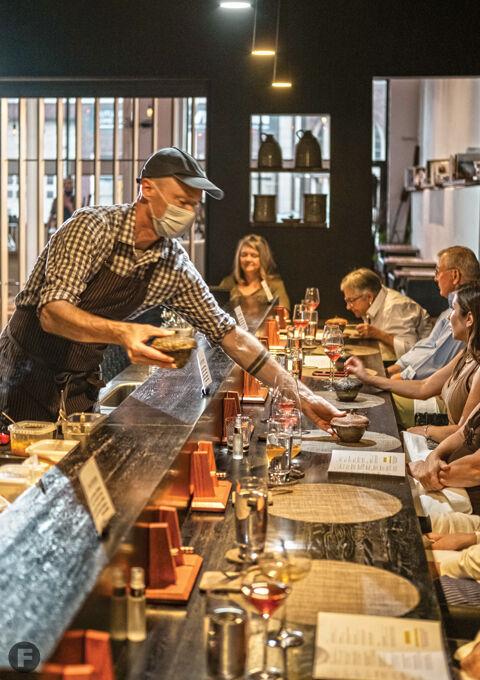 This seed project launched during the COVID-19 pandemic and is even more important now than if it had happened at any other time. As our food system showed its fragility with shortages of many grocery staples, the pandemic encouraged people across the country to start growing their own food, nudging many home gardeners to till their manicured lawns and plant their own seeds with more interest than in the past. The pandemic emphasized what many of us have preached for years – that our local farmers, ranchers and producers are essential and deserve our support. I willingly pay a bit more for my produce when I know my farmer and I am confident that they sustainably grow their food for us.
As we enter our second growing season, we have a handful more growers and a few more seeds added to our list. Kauth and Seed Savers Exchange have increased their commitment to the project with more seeds, such as the Grandma Stout spotted lima bean (on our current menu with curly endive panisse, ham water cloud and acorn-miso-oat crunch), and include us in educational efforts with other seed collectors. With the help of Tosha Phonix, a St. Louis-based community activist and the food justice director of EVOLVE (Elevating Voices of Leaders Vying for Equity), the project has also spun off to explore the role of descendants of freed slaves and to include African American growers in St. Louis in our efforts.
All of this launched because of the curiosity of one archivist brushing the dust off of an 1841 city ledger. Buthold's curiosity has led Bulrush to preserve a forgotten and neglected history. Through seed history research, we attempt to breathe new life into a cuisine and an ecosystem. The future impact of this project will be measured by seasons and harvests and, most importantly, the experiences of diners enjoying a meal with a side of history. But for now, all I want is more seeds, more obscurity and more history.
Bulrush, 3307 Washington Ave., Grand Center, St. Louis, Missouri, 314.449.1208, bulrushstl.com