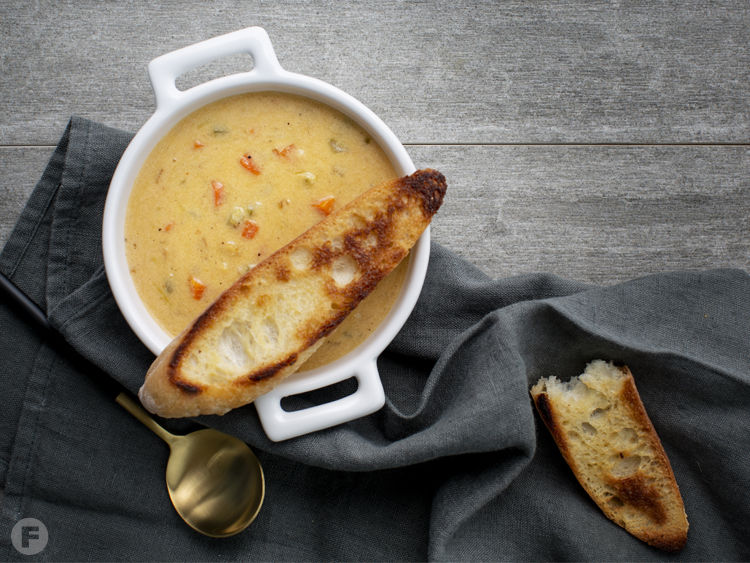 Schnucks Cooking Class: Smoky Beer and Sharp Cheddar Soup
When: Wed., Oct. 24, 6 to 9pm
Where: Schnucks Cooks Cooking School at Schnucks' Des Peres location, 12332 Manchester Road, St. Louis
Cost: $45
Register: nourish.schnucks.com/schnucks-cooking-school or by calling 314.909.1704
Join us in the kitchen and learn to make the smoky beer and sharp Cheddar soup in this month's Quick Fix column.
Tickets are just $45 for a night of cooking, dining and wine. RSVP at nourish.schnucks.com/schnucks-cooking-school. 
THE MENU
Smoky Beer and Sharp Cheddar Soup
Midwest Pork Tenderloin Sandwich
Oven-Fried Spicy Chicken Wings
From-Scratch Applesauce
Garlic-Rubbed Toasted Baguettes
Raw Apple Cake With Brûléed Oat Topping
LEARN MORE
In this class, you'll learn how to brûlée oats to top a simple and seasonal raw apple cake. You'll also learn how to perfectly cook crispy and tender spicy chicken wings in the oven.