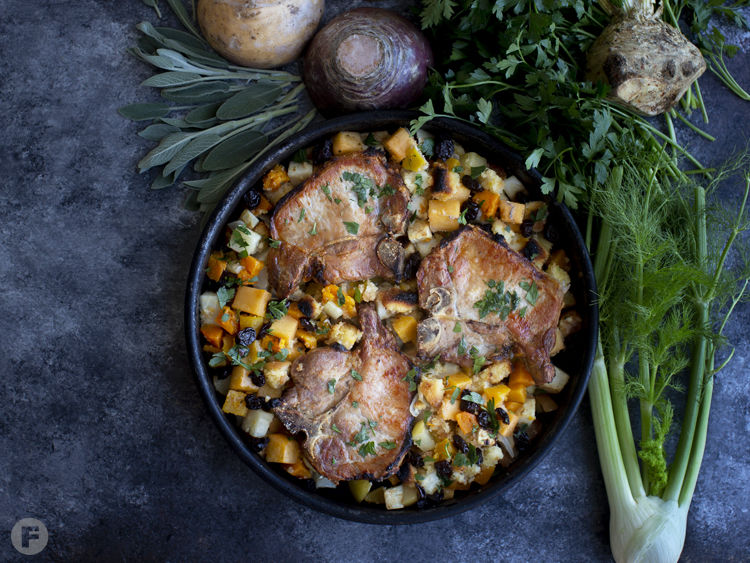 Schnucks Cooking Class: Sheet-Pan Pork Chops With Root Vegetable Dressing
When: Wed., Nov. 14, 6 to 9pm
Where: Schnucks Cooks Cooking School at Schnucks' Des Peres location, 12332 Manchester Road, St. Louis
Cost: $45
Register: nourish.schnucks.com/schnucks-cooking-school or by calling 314.909.1704
Join us in the kitchen and learn to make the sheet-pan pork chops with root vegetable dressing in this month's Quick Fix column.
Tickets are just $45 for a night of cooking, dining and wine. RSVP at nourish.schnucks.com/schnucks-cooking-school. 
THE MENU
Quick-Pickled Apple Slices
Roasted Carrot Soup
Autumn Salad With Caramelized Apple Vinaigrette
Sheet-Pan Pork Chops With Root Vegetable Dressing
Pumpkin Crumble
LEARN MORE
In this class, you'll learn how to make quick-pickled apple slices to serve with a holiday cheese board. You'll also learn how to make a seasonal roasted carrot soup to warm up chilly autumn evenings.