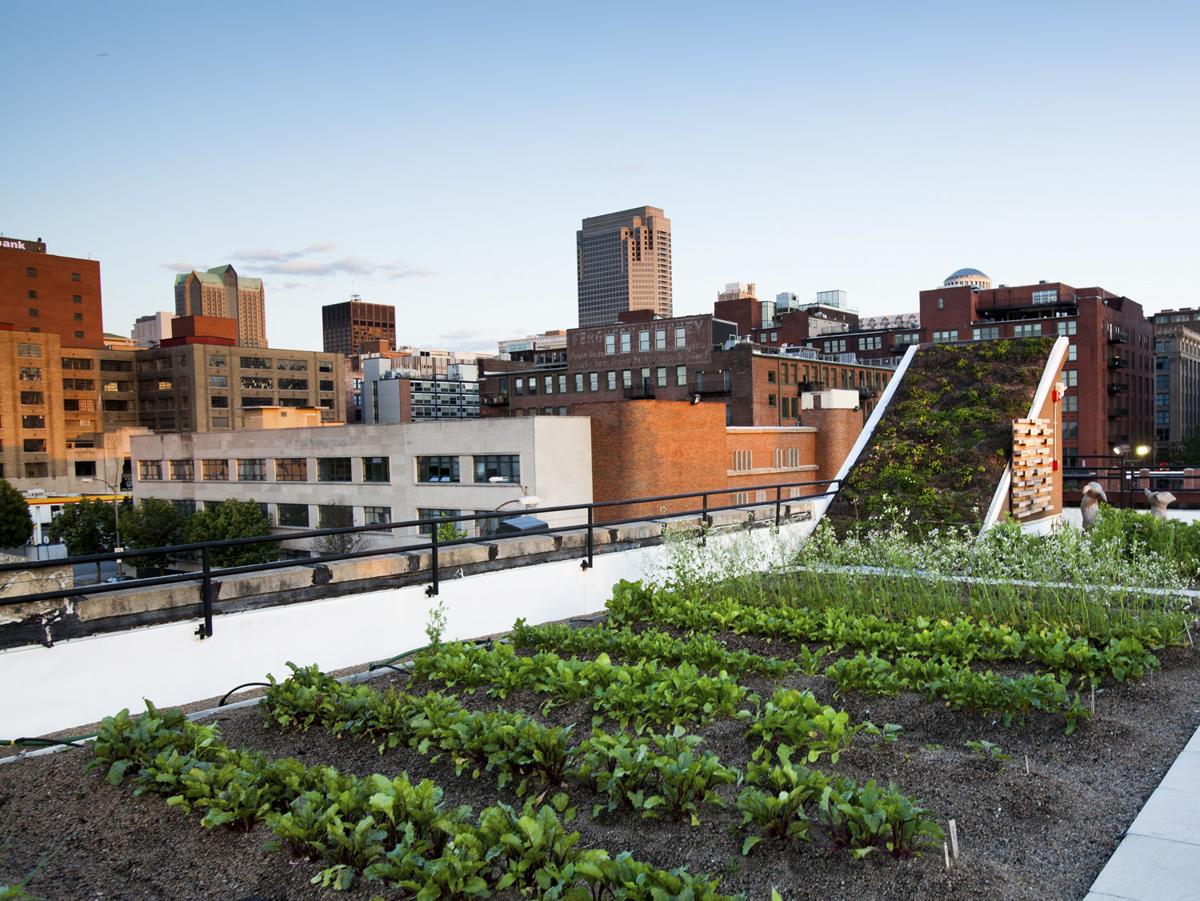 Feast TV Taste & See: Urban Farm to Fork
When: Fri., July 19, 7pm
Where: Public Media Commons, 3653 Olive St., Covenant Blu/Grand Center, St. Louis, Missouri
Tickets: coming soon
Season Tickets: $80 for all five events; purchase here
Taste & See brings the Emmy-winning Feast TV to life in the Public Media Commons.
We're revisiting our most popular Taste & See themes with new and returning makers. The 2019 event series celebrates the special "Best Of" season of Feast TV, beginning in June on Nine PBS.
Taste & See attendees get to taste the food and meet the makers who define our region's distinct culinary scene. Two to three small food portions from up to 10 restaurants and drink vendors are included in the ticket price, plus live music. The outdoor event, held the third Friday of the month through October, intersperses segments from the show with live demonstrations and interviews with Feast TV host, Catherine Neville, on the Public Media Common's large-scale video walls.
From rooftop rows to hydroponic systems, urban farms offer up bushels of flavorful produce. From the sweet, earthy flavor of root vegetables to a rainbow of lettuces, this veggie-centric evening in July will leave you satisfied. 
Participating vendors:
The event starts at 7pm, food is served between 7 and 8:30pm, and drinks and music is from 7 to 10pm. Must be 21 to enter. 
Taste & See is a partnership of the Nine Network and Feast Magazine with presenting sponsorship from Wells Fargo Advisors, LLC.