Our columnists' picks for what to drink this month.
WINE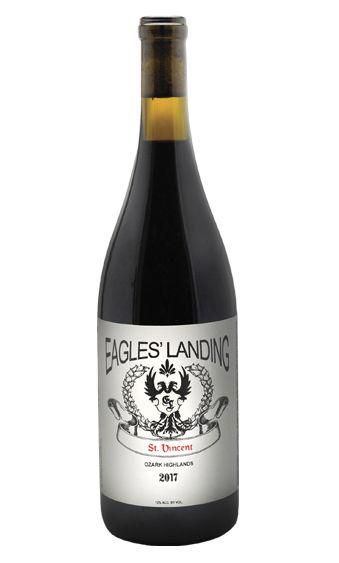 Eagles' Landing's 2017 Ozark Highlands St. Vincent
Provenance: St. James, Missouri
Pairings: Goat cheese • Pork chops • Roasted chicken
Eagles' Landing in St. James, Missouri, takes an old-world approach to winemaking and treats the St. Vincent grape like a classic Pinot Noir. The winery is run by a chemist and a sommelier: Minimal interventionists in the cellar, they hope to help showcase the quality of the fruit from local grape growers. The grapes for this wine come from the Ozark Highlands AVA, part of the multi-state Ozark Mountain AVA. It has an intense, elevated acidity, making it a great wine for pairing with food, and is bursting with red fruit flavors like cherry, raspberry and cranberry. The wine is available at the Eagles' Landing tasting room, located inside Just A Taste restaurant in St. James. –Hilary Hedges
Hilary Hedges worked at Amigoni Urban Winery for more than five years as the director of sales and marketing and assistant winemaker. She's currently a freelance wine writer, and marketing manager for a local nonprofit.
BEER
Destihl Brewery's Cranberry Criek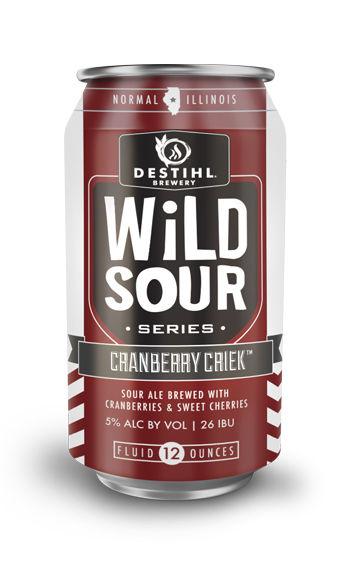 Style: Sour ale with cranberry and cherry (5% ABV)
Pairings: Thanksgiving dinner • Cheesecake
Beer geeks are always looking for the perfect brew to bring to a holiday meal. A sour beer may seem out of place for a dinner with so many flavors, but when it comes to cleansing your palate between bites, Destihl Brewery's Cranberry Criek is a great option. The use of cranberry and black cherry purées in the recipe will make this is an obvious pairing for cranberry sauce, but it complements a range of flavors. When jumping from green beans to mashed potatoes to gravy-soaked turkey, sipping this tart beer between bites will act as a pleasing palate cleanser. If you want pair with a single dish, sip it with a cheesecake for dessert. –Justin Phelps
Justin Phelps is a Certified Cicerone® and the founder of saintbrewis.com, a website dedicated to covering current events and trends happening in the St. Louis craft-beer scene.
SPIRIT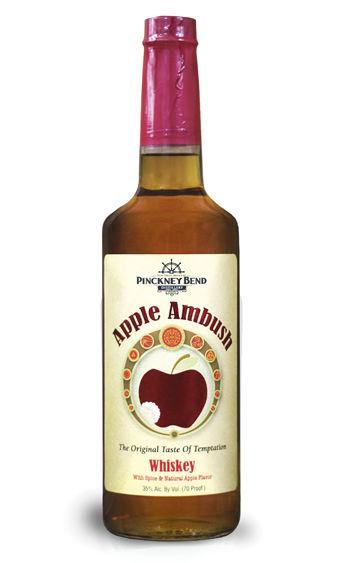 Pinckney Bend distillery's Apple Ambush
Provenance: New Haven, Missouri (35% ABV)
Try It: In a traditional whiskey sour
If you're looking for the flavor of a Missouri fall in a glass, look no further than Apple Ambush whiskey from Pinckney Bend Distillery in New Haven, Missouri. It begins with a blend of unaged corn whiskey and oak-aged whiskey; cinnamon and warm baking spices are added, and it's finished with apple nectar. What sets the whiskey apart from other flavored varieties is its balance of fruit-forward sweetness and warm finish. It's not cloyingly sweet or viscous, and can be enjoyed straight or in myriad cocktails. If you have some time before your holiday party, try mulling homemade cider (see p. 28 for a recipe) and finishing it with Apple Ambush for a warm cocktail to serve alongside your pumpkin pie. –Jenn Tosatto
You can find Jenn Tosatto running the bar at Mission Taco Joint's Kansas City location. She also loves donating her skills to many charity events around the city, as well as working private events.