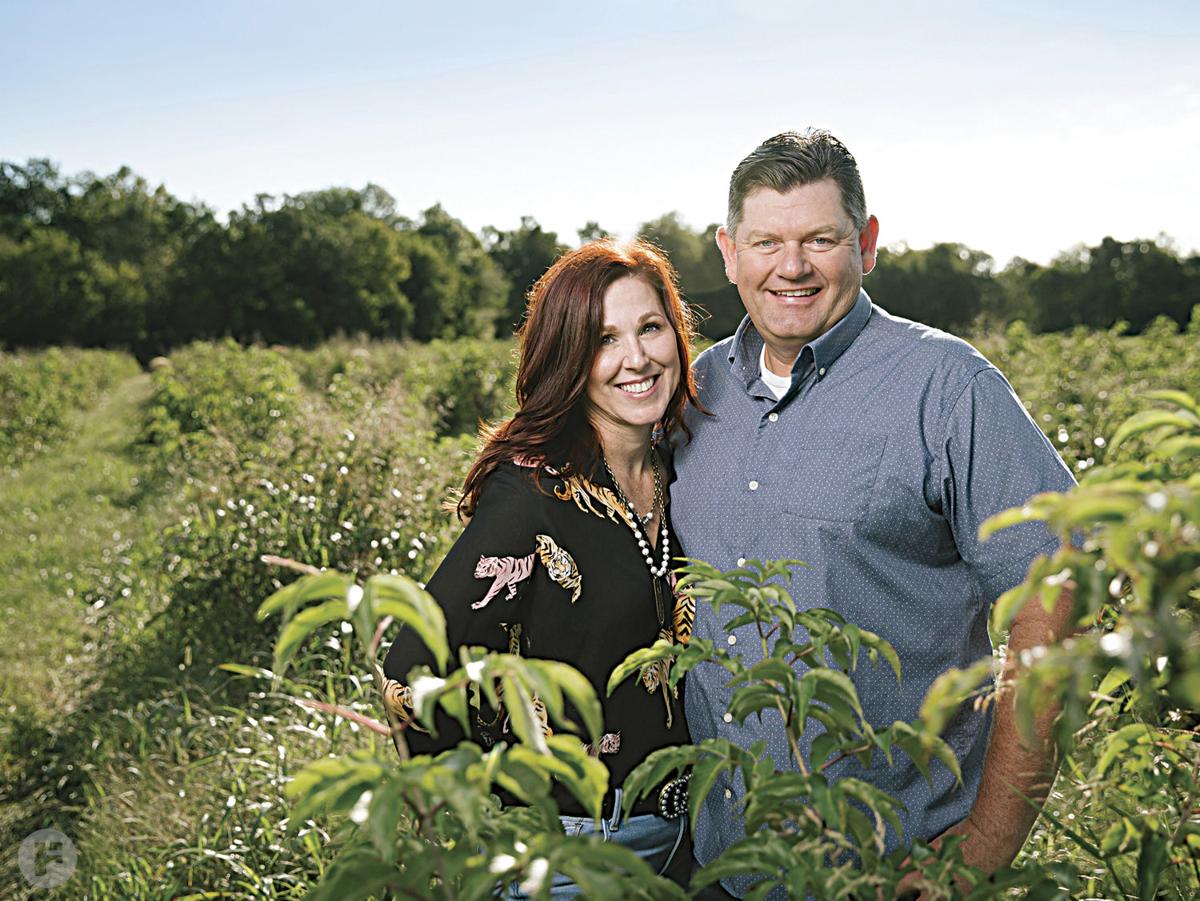 After more than 100 years, the Buehler family homestead in Mount Vernon, Missouri, has begun growing a new and unusual crop: elderberry.
A passion project for fourth-generation farmer David Buehler and his wife, Ann, David says, "Elderberry is one of the best things for your immune system." The couple is spreading the word about the plant's anti-inflammatory and antioxidant properties through their side business, Elder Farms. Their growing product line includes an elderberry-infused CBD wellness tincture, two raw honeys and an elderflower hemp-infused coconut oil. "What keeps us going are the stories that we get from customers who have experienced the health benefits of our products," says Ann.
What inspired you to grow elderberries? Agriculture is really tough. A few years ago, I told my wife that I thought we needed to change direction; as a farm, we were going backward instead of forward. When my neighbor planted a patch of elderberries, I watched him for the first year or two and thought, "I think I'd like to do that as an alternative crop." I could essentially raise one acre of elderberry compared to 20 or 30 acres of soybeans, so why not? –David Buehler
How do you use Elder Farms products at home? I tend to follow the keto diet, and I've been really into using [Elder Farms] coconut oil in my Bullet coffee to incorporate some healthy fat. It has a really light flavor and a subtle fragrance that I love. It's also a great substitute for vegetable oil as long as you're not cooking at high temperatures. I also use our honey to make protein balls or a homemade simple syrup for Margarita mix. –Ann Buehler
How do you approach R&D for your products? As far as development goes, we worked on the honey for four to five months. We had to have the right balance of dried flowers and raw honey. Now, it takes four to five weeks to produce a single batch. –D.B.
Do you have any new products in the works? Our elderberry syrups for coughs, colds and the flu are currently in production. We're doing three different recipes with organic additives such as cinnamon, cloves and turmeric; we've had some crazy good feedback so far. You can even add the syrups to cocktails, and we've also launched an Elder Moon tea made with dried elderberries. At home, we make a simple syrup with our royal elderberry honey and add it to the tea – it's really lovely. –A.B.
Elder Farms, elderfarms.com