There's nothing better than fresh basil – I love it so much that I refuse to buy dried. There's just no comparison when it comes to the freshness of this sweet and savory herb. Its subtle flavor and freshness enhances any dish – whether you cook with it or use it as a garnish.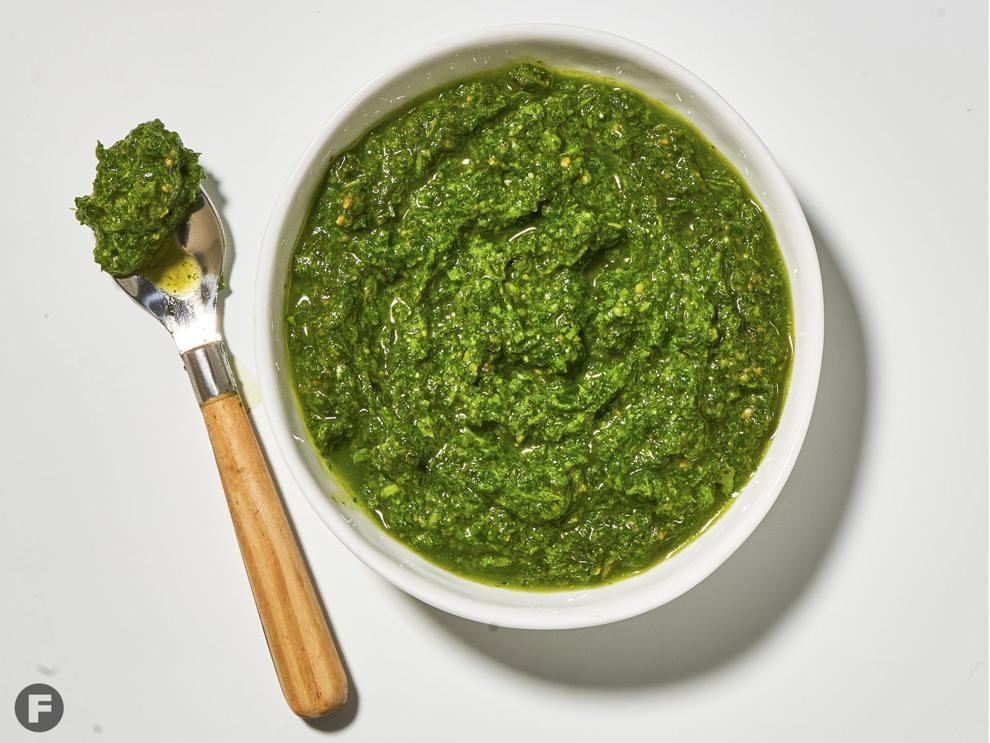 Basil-Arugula Pesto
Stocking your fridge with homemade pesto makes weeknight meals incredibly easy and delicious. Mix this pesto with roasted vegetables or your favorite pasta for a quick and flavorful meal.
Yields | 1½ cups |
2½ cups fresh basil leaves
3 cups fresh arugula
¼ cup pine nuts
¼ cup grated Parmesan
¹⁄₃ cup olive oil
1 tsp garlic powder
kosher salt and freshly ground black pepper, to taste
| Preparation | In the bowl of a food processor, add all ingredients except salt and pepper and blend until smooth. Taste pesto and add salt and pepper to taste. Refrigerate in an airtight container for up to 1 week or freeze for up to 2 months.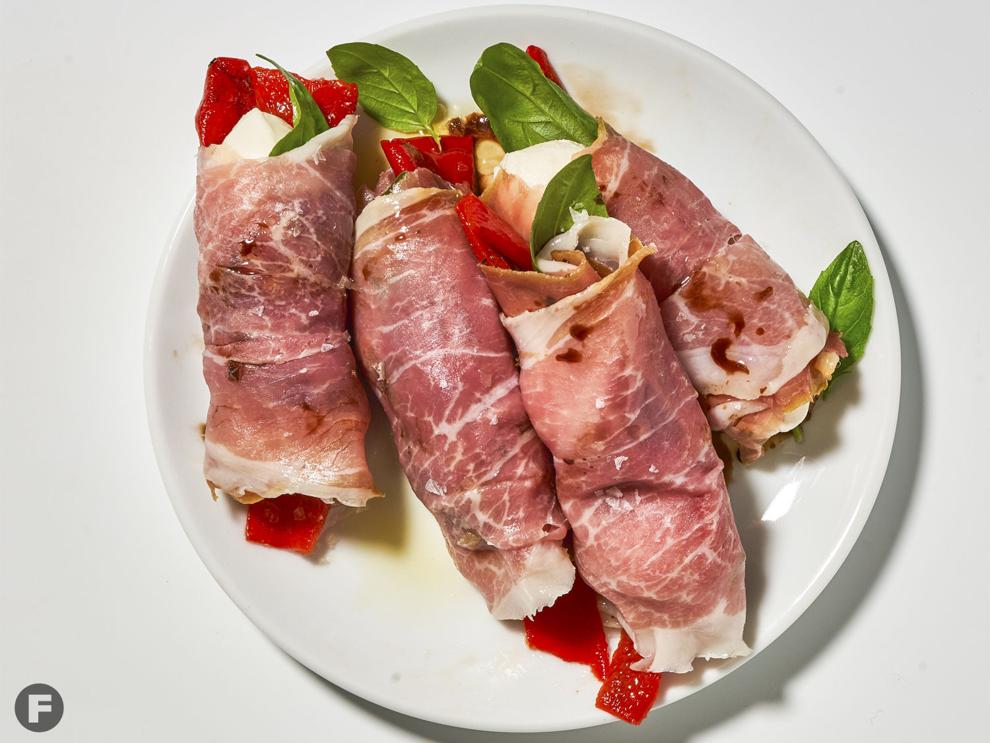 Prosciutto-Basil Rolls
Serves | 4 to 6 |
This refreshing appetizer is perfect for summer and incredibly easy to assemble. Never heard of mozzarella ciliegine? It's the fresh, cherry-sized balls of mozz available in most grocery store cheese departments.
1 lb prosciutto, thinly sliced
1 cup fresh basil leaves
8 oz fresh mozzarella ciliegine
1 8-oz jar marinated red peppers, sliced into ½-inch strips
2 Tbsp olive oil
1 Tbsp balsamic vinegar
1 Tbsp finishing salt
| Preparation | On a clean work surface, lay out slices of prosciutto in an even row. Evenly distribute fresh basil leaves among slices, placing 2 leaves on one end of each slice. Layer 2 to 3 mozzarella balls on top of basil, followed by 2 slices each of marinated red peppers. Carefully roll up prosciutto slices to form spring roll shapes. Drizzle rolls lightly with olive oil and balsamic and sprinkle with finishing salt. Serve.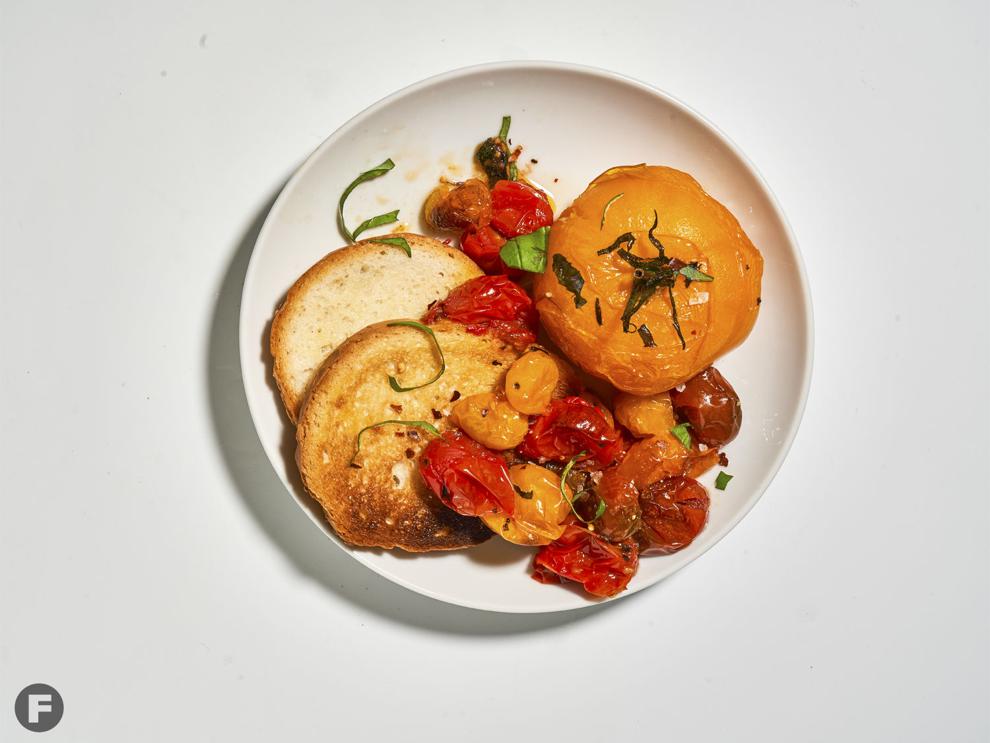 Spicy Roasted Tomatoes with Basil
Serves | 4 to 6 |
This simple meal is easy but packed with fresh flavor. The tomatoes become sweeter as they roast, so the addition of red pepper flakes and basil really helps balance out all of the flavor notes.
2 lbs tomatoes, quartered
¹⁄₃ cup extra virgin olive oil, divided
1 Tbsp red pepper flakes
¼ cup fresh basil leaves, torn into large pieces
kosher salt and freshly ground black pepper, to taste
grilled bread slices (to serve)
| Preparation | Preheat oven to 425°F.
In a large bowl, add tomatoes and 2 tablespoons olive oil; toss to coat. In a large baking dish (or 2 small baking dishes), add tomatoes, taking care to evenly distribute without much overlapping. Drizzle remaining oil evenly over tomatoes. Tuck basil into spaces between tomatoes and sprinkle red pepper flakes over top; season with salt and pepper to taste. Bake for 28 to 30 minutes. Serve warm alongside grilled bread slices.