After growing up in Japan, miso has become a key ingredient in my kitchen. I especially crave it during colder months, when I'm cooking lots of red meat, soups and hearty salads. I chose to use yellow miso (shinshu) here, as it's a happy medium between the lighter flavor of white miso (shiro) and bolder notes of red miso (aka). Any miso will work in these recipes, though – just be sure to scale back on the salt when using red miso, and add more salt when using white.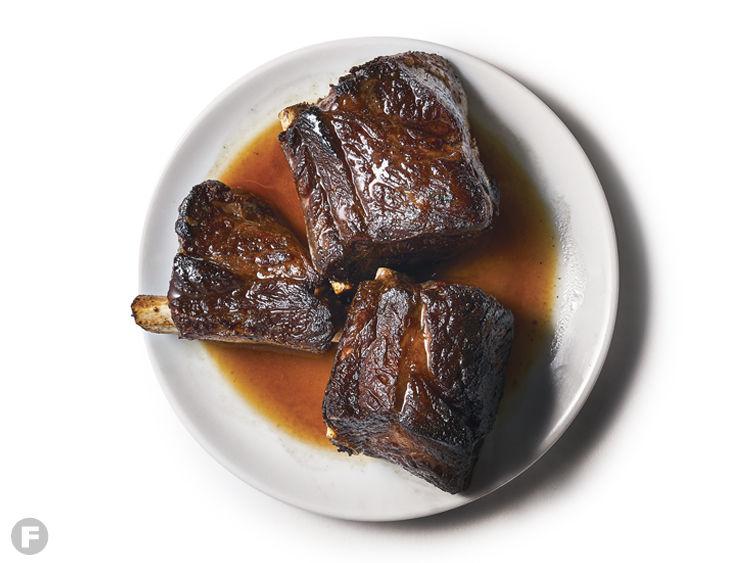 Miso-Braised Short Ribs
You can find mirin at most grocery stores in the international aisle or at Asian markets. 
4 lbs bone-in short ribs
kosher salt
¼ cup yellow miso
¼ cup canola oil
2 Tbsp soy sauce
¼ cup dark brown sugar
¼ cup mirin
2 Tbsp minced garlic
8 cups beef stock
4 cups water
| Preparation | Sprinkle short ribs with salt on all sides and refrigerate for 30 minutes.
In a small bowl, combine next 6 ingredients and whisk until a pastelike consistency forms. Transfer marinade to a 2-gallon zip-close freezer bag and add short ribs; seal bag and carefully turn meat inside of bag to evenly distribute marinade. Refrigerate ribs for at least 4 hours or overnight.
Preheat oven to 375ºF. In a Dutch oven or deep cast-iron skillet with a lid over medium-high heat, brown short ribs on all sides, about 45 seconds per side. Remove from heat and add beef stock and water. Cover and roast in the oven for 3 hours; check doneness, and if meat is pulling easily from bone, remove from oven. If not, continue cooking, covered, for 1 hour more. Remove lid, increase oven temperature to 400ºF and cook uncovered for 10 minutes more. Serve.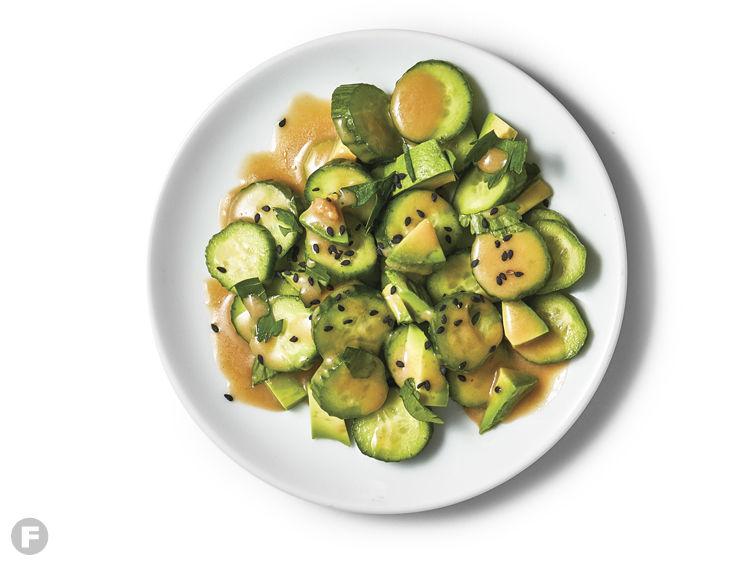 Miso-Ginger Dressing
My favorite way to enjoy this dressing is over a cucumber salad with cubed avocado, fresh cilantro and black sesame seeds.
Serves | 4 |
¼ cup vegetable oil
2 Tbsp yellow miso
2 Tbsp mirin
2 Tbsp honey
1 Tbsp water
1 tsp soy sauce
1 tsp ground ginger
| Preparation | In a small bowl, whisk together all ingredients until fully combined. Add more water for a thinner texture, if desired. Serve over a salad with leafy greens like kale, spinach or arugula, or a cucumber salad.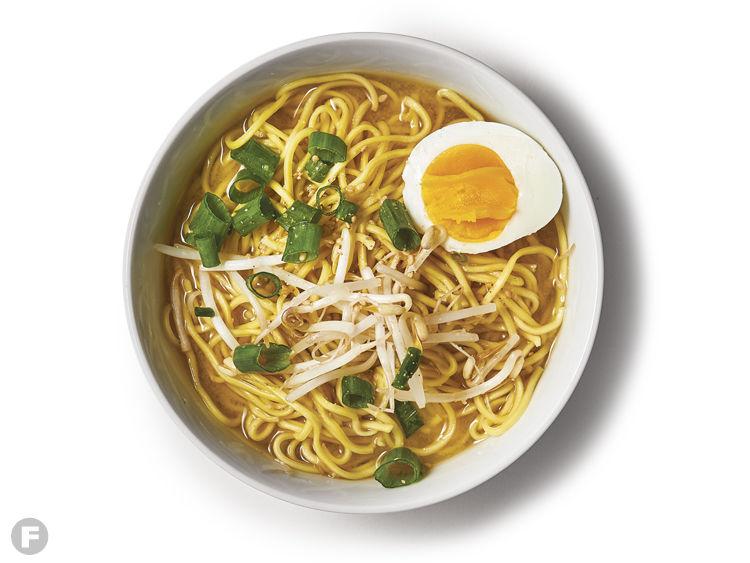 Miso Broth
Add ramen noodles and toppings to this simple broth, like soft-boiled eggs, chopped scallions and bean sprouts. You can also sip the broth as-is or add some baby spinach and tofu for a warming miso soup.
Serves | 2 |
6 cups water
½ cup yellow miso
1 Tbsp soy sauce
1 Tbsp oyster sauce
1 Tbsp garlic powder
2 tsp ground ginger
| Preparation | In a medium saucepot over high heat, add all ingredients and bring to a boil. Reduce heat to medium-high and simmer for 30 minutes. Serve with ramen noodles and toppings of your choice.