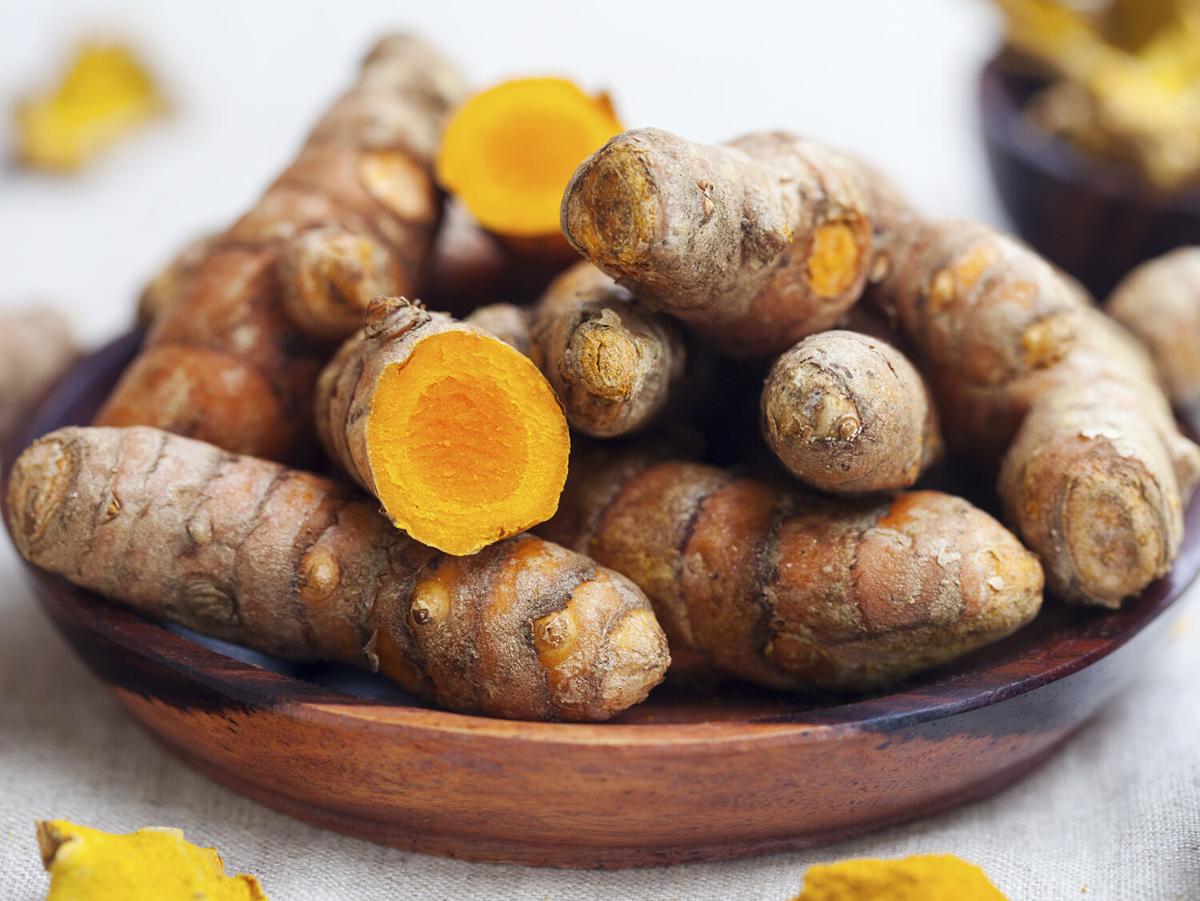 Many people only use turmeric powder sporadically, when a recipe calls for it or when they're actively trying to improve their health. Ranjana Hans, owner of Raw Roots Turmeric in Columbia, Missouri, aims to change all that by making the powerful herb easier to incorporate into your everyday life.
Growing up in India, Hans observed her mother and her grandmother using turmeric powder in various culinary and medicinal applications, but recently, she began to see the ingredient in a new light.
"I kept thinking, 'What can I do with the fresh root instead of just buying powder?'" she says. "First, I just chopped it and put it in tea. Then I thought, 'I'm wasting a lot of turmeric; I'm buying it and I'm not using it every day. I don't have time to make a special turmeric drink, so what can I do to make it easier to consume?'" Eventually, she threw peeled turmeric root into a blender to make a paste – something that she could safely store and have readily available for daily use.
With Raw Roots Turmeric, Hans hopes to make turmeric an easy and natural part of other people's daily routines too. At places around town, including the Columbia Farmers Market, Clovers Natural Market and Hy-Vee, as well as online, Hans sells a variety of raw turmeric, ashwagandha and tulsi leaf pastes, alongside turmeric ghee, turmeric relish, roasted masala, dried tulsi leaves and jaggery syrup.
The main component of turmeric is curcumin, which gives the herb its signature golden color and its anti-inflammatory and antioxidant properties. Curcumin becomes more bioavailable, or effective, when it's paired with black pepper or a healthy fat such as avocado or nut butter, which Hans took into consideration when developing her products. "Every product I've created has black pepper in it, [but] it's very subtle. The pastes aren't really spicy or anything like that."
Although her pastes lean toward the savory side, there are some that are unquestionably sweeter. The turmeric and cinnamon paste, for example, is especially delicious in golden milk, but Hans encourages people to try it in everything from coffee to yogurt. You can also blend the fresh turmeric paste into salad dressings, add it to curries or mix it into your favorite nut butter and spread it on toast. "There are so many different ways to use these pastes," she says. "They're very versatile. How I use them depends on how I feel that day."
At the Columbia Farmers Market, Hans serves turmeric tonics, lemonades and other superfood beverages to illustrate how customers can use the raw turmeric paste at home. Every product also comes with instructions and a fact sheet that cites sources Hans trusts.
Over the years, more and more people in the U.S. have become aware of the health benefits of turmeric, but ashwagandha and tulsi are still somewhat mysterious. Both are classified as adaptogens, meaning they can help your body manage stress and promote mental balance. Ashwagandha can boost brain function, lower blood sugar and cortisone levels and help fight symptoms of anxiety, depression and insomnia – it's commonly found in moon milk, which has been used in Ayurvedic medicine for centuries. And tulsi, or holy basil, also works magic on your body in other ways: It contains vitamin C, which acts as a natural immunity booster and keeps infections at bay, plus vitamin A, calcium, iron, zinc and chlorophyll.
As far as she knows, Hans is the only person growing turmeric in Missouri. "I complete the full cycle, from growing to jarring to selling," she says. "I believe that when we use those [powdered] forms of turmeric, we lose lots of its nutritive value. I don't want to compromise that; I don't want to use it just for the color. I've used turmeric all my life – I don't think I've gone a day without turmeric – but that doesn't mean I was getting 100 percent of the health benefits. If you want the health benefits specifically, you have to use it raw."
Turmeric plants thrive in humid climates with temperatures that stay above freezing for most of the year; they do not handle Midwest winters well – something Hans and her husband learned last year after they planted a turmeric garden in their backyard. This year, the pair planted the turmeric in raised beds, which they will move inside once the weather turns cold.
This season, Hans is growing four varieties of turmeric: white, yellow, orange and black. She explains that the health benefits are all the same, but the different colors have different potencies and purposes. For instance, white turmeric paste – which will soon be available at Raw Roots Turmeric – is found in face masks and used to heal acne and bruises because it doesn't stain the skin.
Eventually, Hans plans to build a greenhouse, where she'll continue to grow turmeric, ashwagandha and tulsi on an even larger scale. Her dream is to run her own manufacturing plant in order to sell her products in bulk – first to her community, then across the state and finally nationwide.
Beyond the business, Hans strives to educate her customers through in-person and online interactions. To pick her brain, visit her at the Columbia Farmers Market on Saturdays from 8am to 12pm or check out her Facebook page.
Raw Roots Turmeric, 614.745.6272, rawrootsturmeric.com