Imagine taking a cooking class hosted by a James Beard Award-nominated chef while sipping on locally made beverages. At Cook Camp, that's exactly what participants experience.
Cook Camp is an event series comprised of culinary classes and pop-up dinners, hosted by Calvin Davis, former head chef of the now-shuttered farm-to-table restaurant Freshwater in Kansas City. Calvin, along with his brother and chef Alex Davis, teaches the classes at different food-and-drink venues throughout Missouri. Joe Davis, their brother and a recent Mizzou graduate, oversees operations as the general manager of Cook Camp.
The brothers came up with the idea for Cook Camp over the holidays last year. As they prepared homemade meals together for Thanksgiving and Christmas, they talked about having an event to demonstrate the techniques behind good home cooking. The idea eventually evolved into a company that hosts classes and pop ups at regional venues.
"The main thing I want to do is make sure the techniques from the classes are ones that people will take home and use," says Calvin. "In one class, we teach people how to make pasta with a rolling pin instead of a pasta machine, which can sit in a cabinet gathering dust. We want the classes to be approachable and really have an impact on people's daily cooking plans."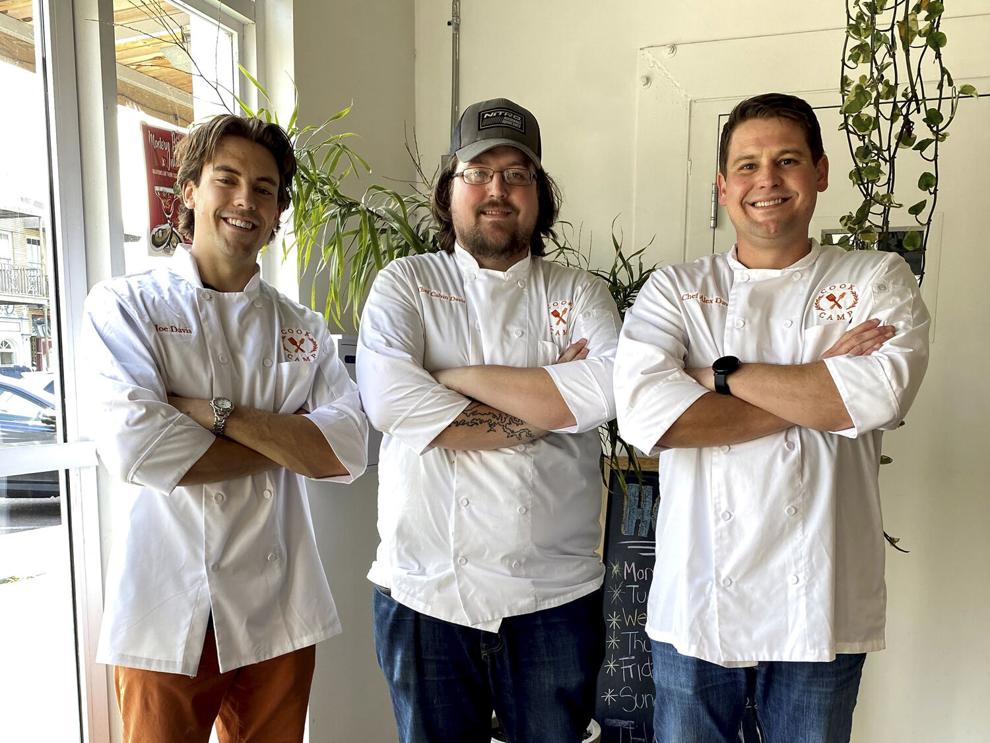 Past events have spanned cuisines and cultures, and some have also included sessions on how to make creative cocktails at home. At the classes, attendees get their own station – equipped with a burner, pots, pans and utensils as well as premeasured ingredients – and their own table to enjoy the fruits of their labor. Calvin typically leads the sessions, and his brothers walk around the room to help students and troubleshoot any issues that might arise.
So far, the classes have been a hit. "The response of our guests has been outstanding," says Calvin. "There are already a lot of repeat bookings for classes."
The next Cook Camp event, Cooking 101: The Theory of Delicious, will take place at Best of Luck Beer Hall in Springfield, Missouri, on April 26 and 27. The menu boasts Moroccan chicken or tofu, paired with Best of Luck beverages for an additional fee. In this class, Calvin will focus on the fundamentals of decadent cooking. The bar opens at 5pm, and the class runs from 6 to 8pm. Tickets are $89 for either night.
On May 2 and 3, Pasta Masta will be held at DogMaster Distillery in Columbia, Missouri. Attendees will make from-scratch pasta while enjoying craft cocktails from DogMaster's open bar. The bar opens at 5:30pm, and the class runs from 6 to 8pm. Tickets are $89 for either night.
In the future, the Davis brothers would like to host an event in one city per week, adding Kansas City and St. Louis to the roster. They're also considering partnering with different chefs across the state to teach classes through the Cook Camp platform.
Watch for Cook Camp to post more upcoming events on its website.
Cook Camp, cook-camp.com