What began as a small pop up in New York City's East Village has spread around the world. The original Miracle holiday pop-up bar was founded in 2014 by entrepreneur Greg Boehm as a temporary, over-the-top holiday-themed bar featuring seasonal cocktails and gaudy decorations, which would remain open only while he was working on another project. But Miracle's success has been the memorable takeaway, inspiring over 80 other bars all around the world to take on the annual tradition. This year, Miracle makes its Kansas City debut starting this Friday on the second floor of Rockhill Grille. It will remain open through New Year's Eve.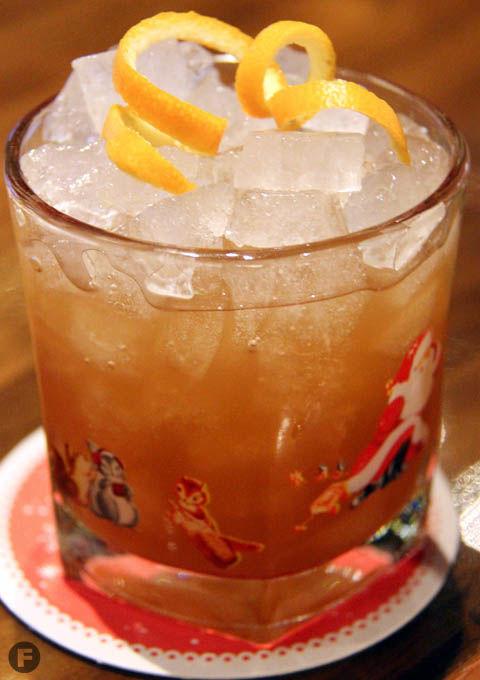 "We've wanted to do this for years," explains Rockhill Grille partner Brett Springs, who along with his partner Zach Marten is collaborating on the event with J. Rieger & Co., which licensed the rights to the event. Springs, Marten and the Rockhill team have decked out their space with wonderfully over-the-top Christmas décor, including dozens of oversized ornaments, lit-up Christmas trees, garlands, wreaths, and of course, Christmas lights. Springs notes that the team plans to keep adding décor until the bar opens on Friday (this is an occasion for which there is no such thing as too much). Rockhill Grille will serve bar snacks, including sliders and panko-crusted chicken tenders, during the event.
Miracle features a lineup of 10 cocktails available at all Miracle events, including the Snowball Old-Fashioned (gingerbread bourbon, wormwood bitters and lemon zest) and the Christmapolitan (vodka, elderflower, dry vermouth, spiced cranberry sauce, rosemary and lime). All Miracle drinks are served in vintage-inspired glassware, from Santa heads and Santa pants mugs to reindeer highballs. This glassware is also available for purchase, with 10 percent of the proceeds going to Action Against Hunger.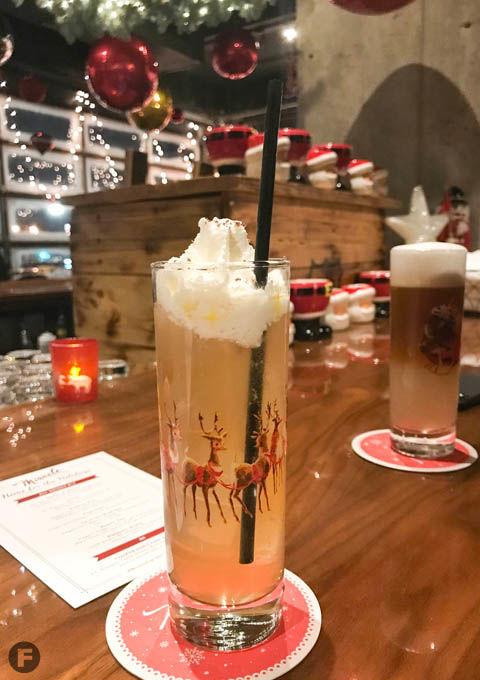 J. Rieger & Co. partner Ryan Maybee and Miracle beverage director Andrew Olsen have also designed a custom menu featuring an additional eight cocktails. Among the drinks on this menu are the Dasher & Dancer (J. Rieger & Co. KC Whiskey, apple brandy, ginger beer, banana whipped cream and dark chocolate), the Festivus Fizz (J. Rieger & Co. gin, vanilla, citrus, egg white, Boulevard Nutcracker Ale and butterscotch) and the Pepper Ann (J. Rieger & Co. vodka or gin, "jingle bell" pepper, blanc vermouth, spiced orange and cranberry).
Olsen, one of Kansas City's best-known talents behind the bar, will be working at Miracle at Rockhill Grille through the end of the year. He has also brought on additional bar talent, including Ryan Miller (Corvino Supper Club & Tasting Room, The Rieger, Voltaire). The two are joining the Rockhill team to staff the pop up. Both Olsen and Miller anticipate big crowds for the event, and both are eager to showcase the wide range of cocktails, including the J. Rieger & Co. spirits that have become an integral part of the Miracle menu.
All of the collaborators involved in Kansas City's Miracle pop up, from Rockhill Grille's Springs and Marten, to J. Rieger & Co.'s Maybee and Olsen, have put an extraordinary amount of effort into making this year's event a memorable and uniquely Kansas City experience. From the cocktails to the décor and atmosphere, there certainly is nothing like it available anywhere else.
Miracle at Rockhill Grille, 2000 Grand Blvd., Crossroads Arts District, Kansas City, Missouri. 816.389.5800, miraclepopupkc.com