A unique new restaurant, inspired by the red brick silo still located out front, will be opening soon inside of the members-only Canyon Farms golf clubhouse in Lenexa.
Silo Modern Farmhouse, opening to the public the first week in November, is a full-service restaurant and bar featuring comforting fine-dining favorites made with locally sourced, seasonal ingredients. Ryan Sneed, executive chef for KC Hopps Restaurant Group, and his new culinary team are currently hosting private events inside the restaurant to give the members of the golf club a first taste as to what they can expect before the 190-seat restaurant opens.
"One of the investors in KC Hopps is also involved in the development of Canyon Farms, so we were asked to come in and hire a new culinary team with the skills needed to take on fine-dining expectations of a 350-person, members-only private club that also happens to be open to the public for lunch and dinner," explains Sneed.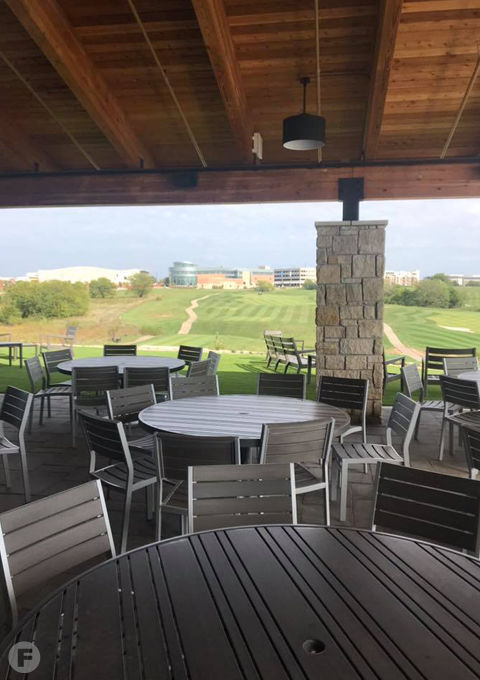 He has brought in executive chef Laura Favela, who came to Silo from Aramark, ready to flex her fine-dining muscle in addition to handling large catered events. Joining her in the kitchen is sous chef Clint Shirley.
Although KC Hopps is most known for running bar and grill concepts like Blue Moose, Barley's Kitchen & Tap, O'Dowd's Gastrobar and Stroud's, Silo Modern Farmhouse represents a new opportunity for the company to prove they can deliver delicious haute cuisine as well as tasty bar food.
"Silo is about re-creating the generous hospitality you find sitting around a large farmhouse table, which is what this land originally was: farmland," Sneed says. "Our namesake silo, dates back to when this was all farmland in the 1940s."
Sneed has been working to set up his network of local farmers that will provide Silo with some proteins and produce, which he isn't able to do in KC Hopps' other large-scale chain concepts.
"In addition to being able to source locally at Silo, we are also planning to bring a real community aspect to dining with our 'supperclub' on Wednesday nights where we will offer a single meal, served family-style, to a single table, that will feature a different special each week," he says.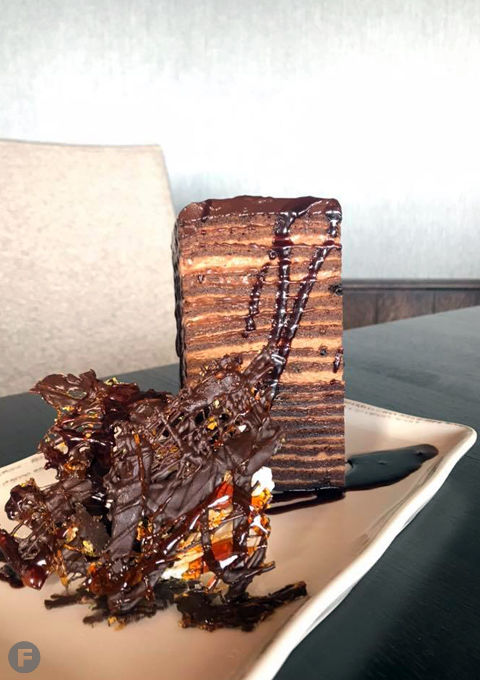 The menu offers a sizable selection of appetizers like whipped goat cheese spread with speck and garlic crostini, grilled Royal Red shrimp and grits, Asian sesame wings, lemon-garlic hummus and Peruvian octopus ceviche.
A selection of six salads and six flatbreads are followed by burgers and sandwiches that run the gamut from classics like a buttermilk fried chicken salad and prime rib sandwich to more creative options like a panini muffaletta sandwich and a Korean tofu bánh mì.
Entrees feature handmade oregano gnocchi, vegetable pot pie, miso pan-seared salmon, shrimp with angel hair pasta, Boursin beef tenderloin, New Zealand lamb chops and a Mongolian pork duo featuring a pork chop and pork belly. Silo's signature entrée is the Silo half chicken, featuring chicken served three ways: fried chicken thigh, crispy seared chicken breast and poached chicken salad served with whipped potatoes, brown gravy and roasted Brussels sprouts on the side. On the dessert menu, the silo out front provided the inspiration for the decadent Silo 32-layer chocolate cake, which is stacked tall and built to resemble the old grain silo out front.
Guests and members alike will enjoy the large and fully stocked bar, offering cocktails, beer and a sizable wine list that will eventually fill the giant wine cases located in the entrance to the restaurant. The building also provides  meeting rooms and banquet areas for Canyon Farm members and also serves as the clubhouse for the golf course.
"It is a unique model to have a restaurant located inside of a private golf club, that is also open to the public," says Sneed. "No other club is doing this in Kansas City."
The restaurant itself features traditional dark wood tables with comfortable gray chairs and warm sand-colored walls with modern light fixtures that hang down from the vaulted barn-height ceilings. The back of the restaurant features large picture windows with views of the green rolling hills of the golf course. Outside, a massive covered patio offers its own bar and fireplace, which can also be rented for private parties by members.
"We are a bar and grill company at our core, so working on this project has been a fun change of pace that has allowed us to play in the fine-dining space," Sneed says.
Silo Modern Farmhouse, 17501 West 87th St. Pkwy, Lenexa, Kansas, 913.278.0910, silocanyonfarms.com